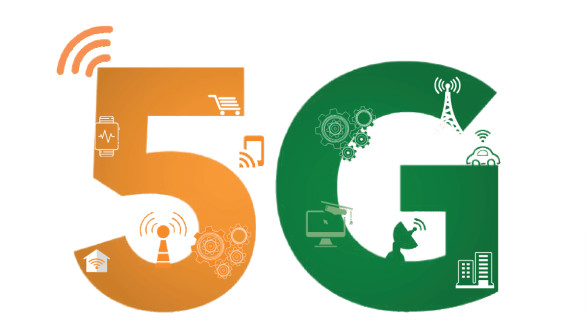 Update: Adani Group has confirmed its participation in the 5G auction.
In a statement, the company said:
We are participating in the 5G spectrum auction to provide private network solutions along with enhanced cyber security in the airport, ports & logistics, power generation, transmission, distribution, and various manufacturing operations.

Also, if we are awarded 5G spectrum in the open bidding, it will also align with our recent announcement of significantly increasing the Adani Foundation's investments in Education, Healthcare and Skill Development in rural areas, each of which stands to benefit from 5G technology.
Earlier: The India 5G spectrum auction was approved by the cabinet in mid-June, and bidders were allowed to submit applications till yesterday, July 8. Now, in a surprise move, Adani Group has reportedly applied to participate in India's first auction of 5G airwaves that starting July 26.
With this application to participate in the auction, Adani would enter the Indian telecom sector and compete against the likes of Reliance Jio, Bharti Airtel, and Vi (Vodafone Idea). Also, India's telecom rules say that the Adani entity needs a unified access service (UAS) permit from the Department of Telecommunications (DoT) in order to take part in the sale of 5G airwaves.
A total of 72097.85 MHz of spectrum with a validity period of 20 years will be put up for auction. The auction will be held for spectrum in various low (600 MHz, 700 MHz, 800 MHz, 900 MHz, 1800 MHz, 2100 MHz, 2300 MHz), mid (3300 MHz) and high (26 GHz) frequency bands.
According to the report, Adani may submit aggressive bids for 5G spectrum in the C-band (3.3–6.67 GHz), as there will be three other formidable bidders with substantial financial resources. In particular, the metros, tier-1 cities, and category A circles, where 5G adoption levels would be the fastest, are likely targets for all three.
Given the abundance of spectrum up for grabs and the presence of only two major bidders in Jio and Bharti Airtel, with cash strapped Vi likely to be a fringe player, the entry of Adani Groups could increase competition levels in the upcoming 5G airwaves sale, which was previously predicted to see muted bidding.