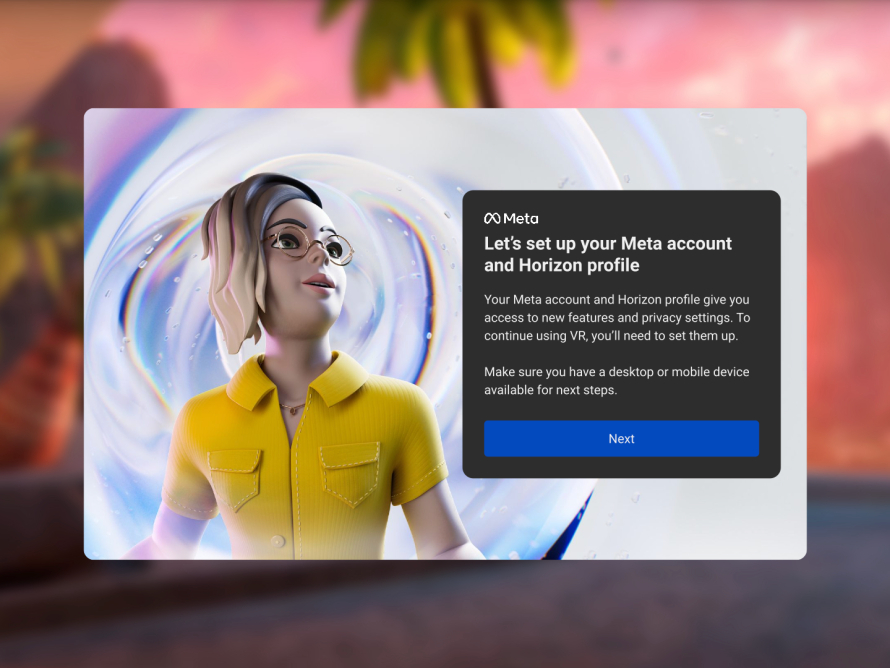 Meta CEO Mark Zuckerberg has announced the launch of Meta accounts, a new way for people to log into their VR headsets that does not require a Facebook account. He also revealed the new Meta Horizon profile, which is a social profile in VR for meta users.
If you're new to Meta VR devices or have previously merged your Oculus account with your Facebook account, you'll need to create a Meta account and Meta Horizon profile beginning in August 2022. If you've been using your Oculus account to log into your VR device, you can do so until January 1, 2023, when you'll need to create a Meta account and Meta Horizon profile to continue using your Meta VR device.
What is a "Meta Account"?
It's a place where you can access all of your VR devices and all the apps you've purchased. The firm also confirmed that Meta account functionality will be expanded in the future, which will allow you to log into other Meta devices using your Meta account.
Additionally, you can also link your Meta account to your social media profiles like Facebook or Instagram to access connected experiences across Meta technologies, such as finding Facebook friends to play games with in VR or chatting with your Facebook friends via Messenger.
Meta Horizon Profile: A Social Profile in VR Space
A Meta Horizon Profile is simply a social profile that tells others about you in virtual reality space and on other surfaces. You are allowed to customize your appearance for others, choose your unique username, profile name, avatar, and much more. Do note that you can create only one Meta Horizon profile per Meta account.
You will be able to connect with others socially in the same way that you can in other social profiles. You can choose whether to share your active status and activity updates with your followers, such as the apps you own and your achievements.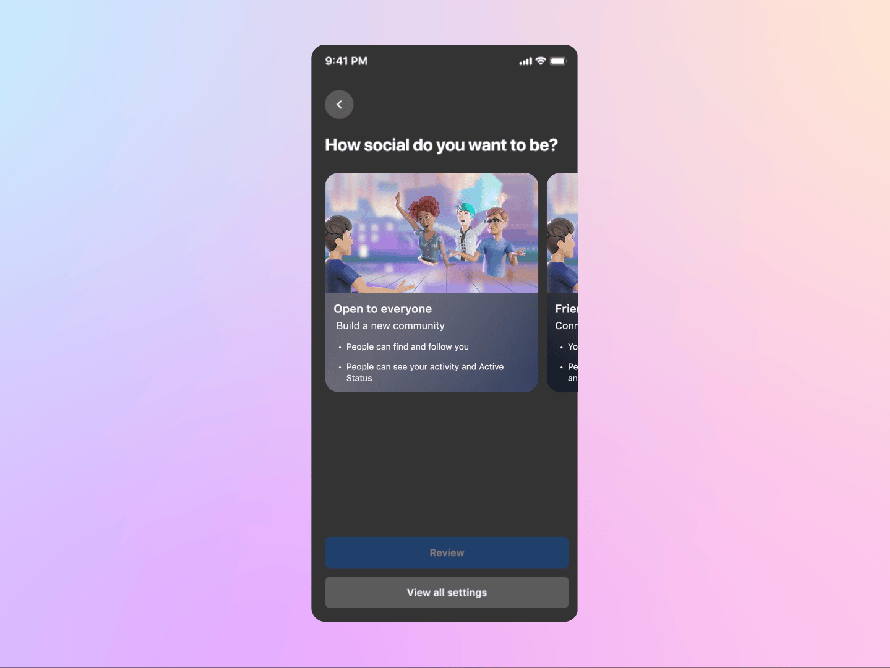 There are three privacy options for Meta Horizon profiles: Solo, Open to Everyone, and Friends and Family. Additionally, Meta Horizon users will be able to make their profiles private as part of these privacy settings. Meta Horizon profiles for those 13 to 17 years old are automatically set to private.