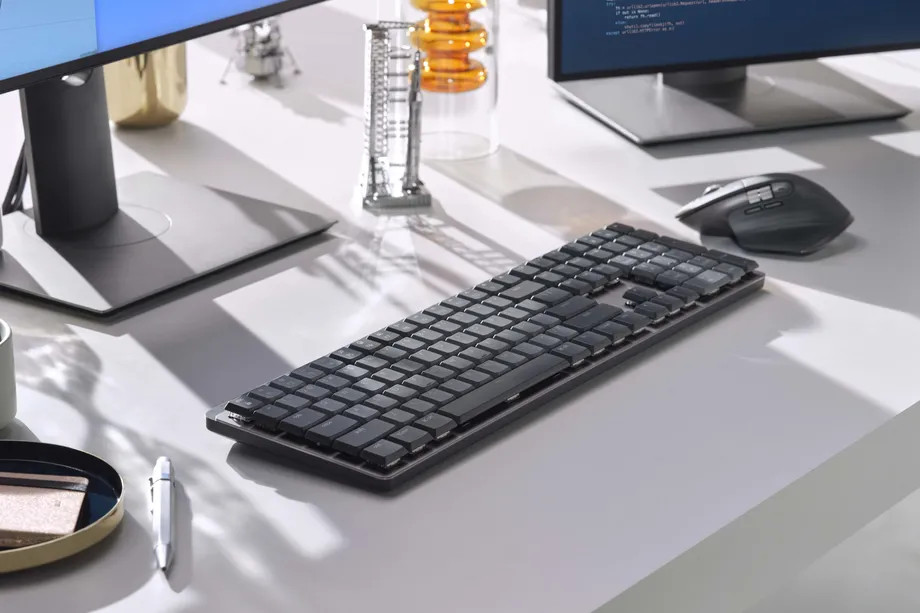 Logitech, a well-known manufacturer of PC peripherals, has updated its MX Master series with the introduction of two new mechanical keyboards—the Logitech MX Mechanical and MX Mechanical Mini—as well as an MX Master 3S wireless mouse. We'll take a closer look at these products.
Logitech MX Mechanical and MX Mechanical Mini Features: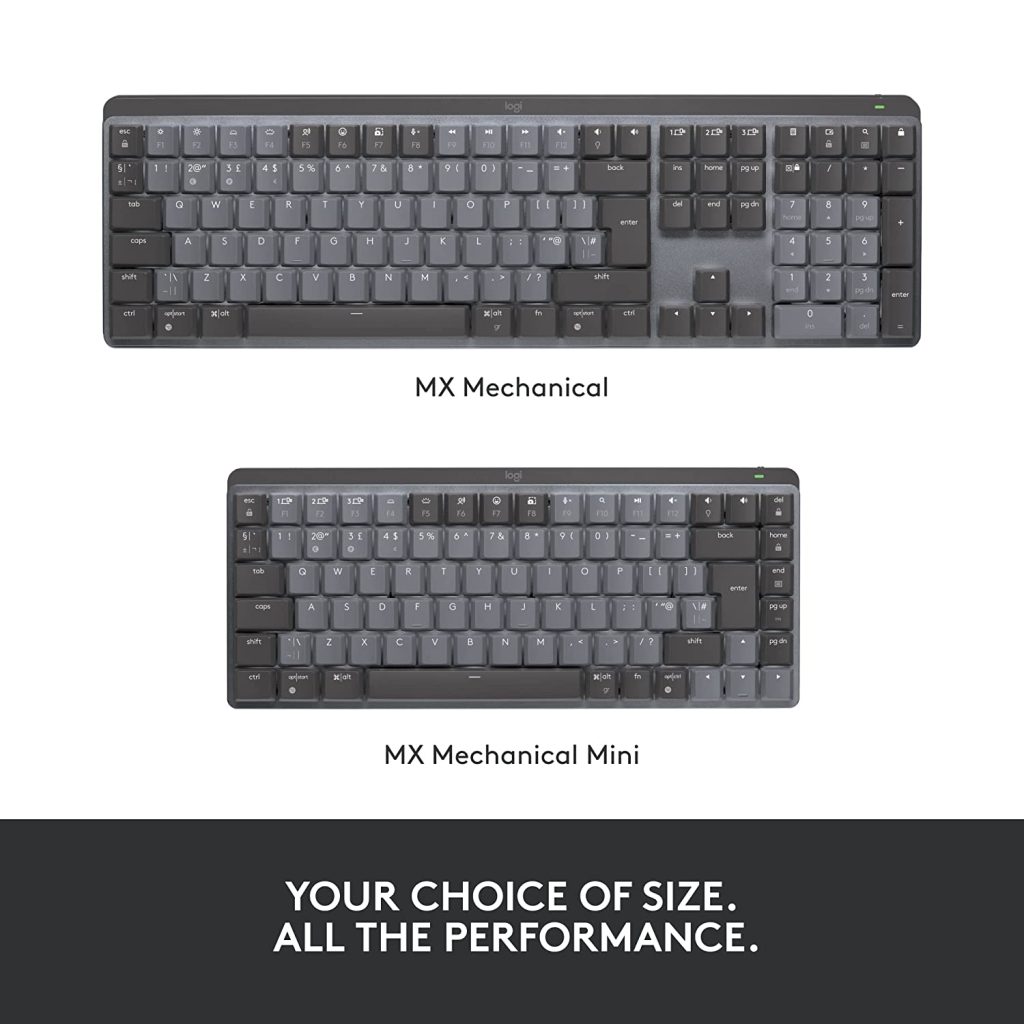 Logitech MX Mechanical and MX Mechanical Mini feature Tactile Quiet switches that deliver next-level feel and flow with less noise. There are also clicky and linear switches available. The former is a full-sized mechanical, whereas the latter lacks a numpad. Aside from this distinction, the specifications are nearly identical.
Backlit keys illuminate when your hands approach the cordless keyboard and automatically adjust to changing lighting conditions thanks to the Smart Illumination feature.
Both the keyboard and the mouse can be customized in a variety of ways. You can change the Fn keys, assign backlighting effects, enable flow cross-computer and multi-device control, and more in the new Logi Options+. You could also connect the keyboard to up to three devices running almost any operating system using Bluetooth Low Energy or the Logi Bolt receiver that came with it.
The MX Mechanical and MX Mechanical Mini support USB-C charging and have a battery life of up to 15 days or 10 months with the backlighting turned off. The mini version measures 31.3 x 13.2 x 2.6 cm and weighs 612 grams, while the standard version measures 43.4 x 13.2 x 2.6 cm and weighs 828g.
Logitech MX Master 3S Wireless Mouse Features: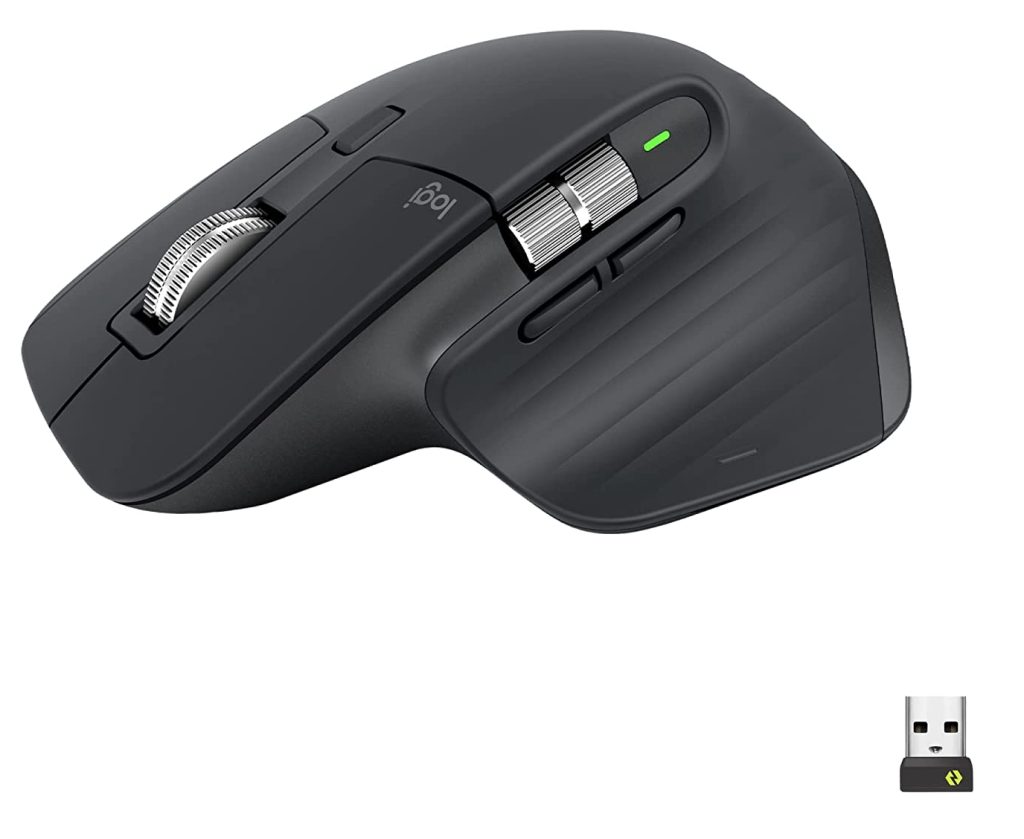 The ergonomic design of the MX Master 3S is intended to provide a comfortable feel, with a more natural wrist posture and optimally placed thumb controls. It is a cordless computer mouse with an 8000 DPI sensor and adjustable sensitivity that can be used on any surface, including glass.
The company claims that the mouse will provide a satisfying clicking experience while producing 90 percent less click noise. The MagSpeed Electromagnetic wheel, which allows users to zip through 1,000 lines in one second, is also said to be included in the MX Master 3S.
It, too, includes Logi Options+, which allows users to customize individual buttons, use pre-defined or create their own app-specific profiles, adjust tracking speed, select backlighting effects, and more to optimize their workflow.
You could pair up to three devices, regardless of the operating system. It has a USB-C quick charge feature, and with just 1 minute charge, it can provide 3 hours of usage, and a full charge can last up to 70 days. The wireless mouse is 12.5 x 8.4 x 5.1 cm in size and weighs only 141g.
Pricing and Availability:
The Logitech MX Mechanical and MX Mechanical Mini keyboard are priced at Rs 19,999 and Rs 17,495 respectively and are sold through Amazon.in. On the other hand, the MX Master 3S wireless mouse comes in Graphite and Pale Gray colours and is priced at Rs 10,995. It is sold via Amazon.in.