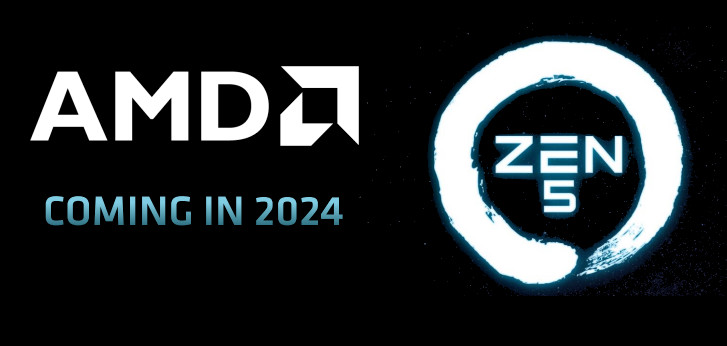 AMD confirmed its Ryzen 7000 desktop CPUs based on its new Zen 4 architecture, TSMC 5nm process node at the Computex last month, and said that it will roll out in the fall this year. At its Analyst Day, the company has revealed its plans for 'Zen 5' CPUs for 2024.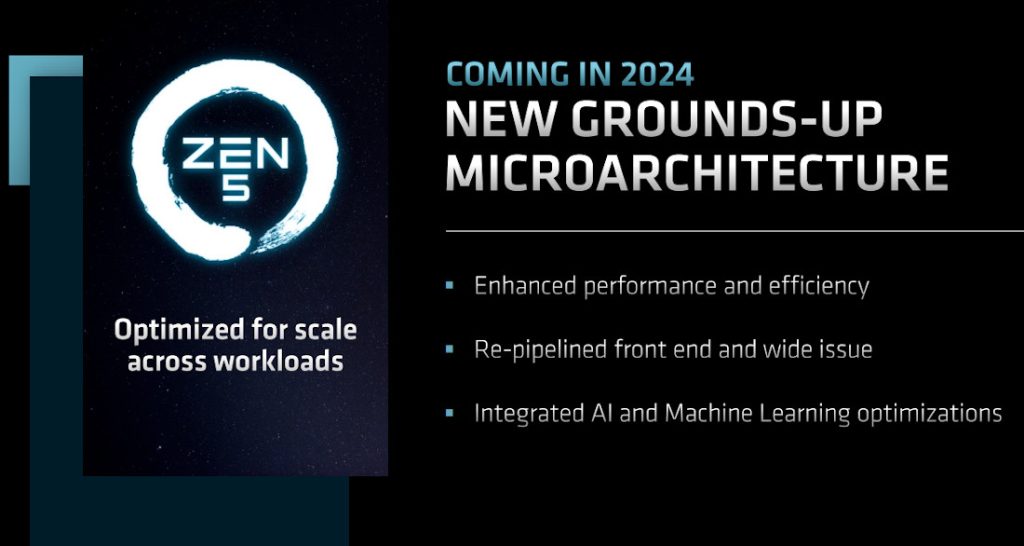 The company said that 'Zen 5'-based 'Granite Ridge' processors will be built from the ground up to deliver performance and efficiency leadership across a broad range of workloads and features, and includes optimizations for AI and machine learning.
Desktop Roadmap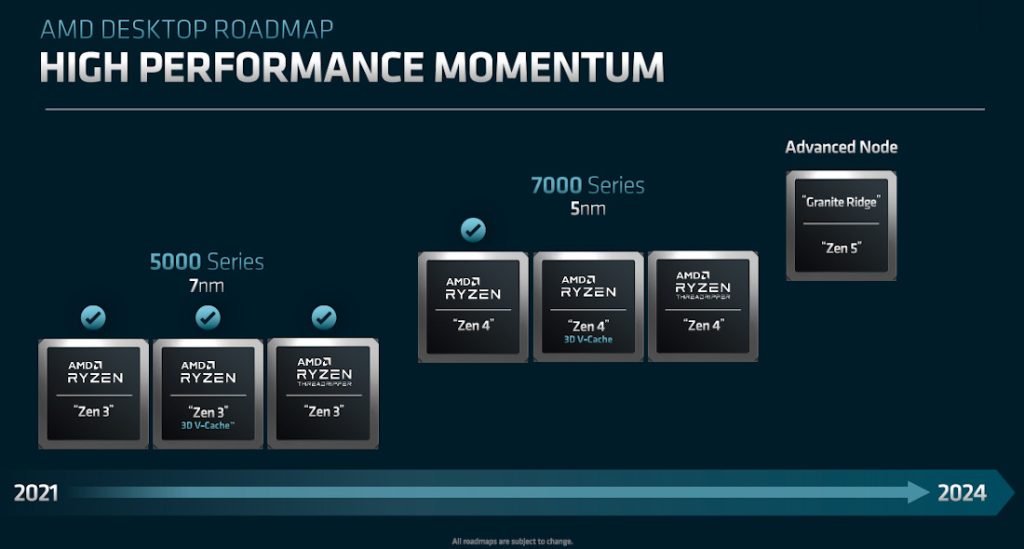 The company also confirmed that the 'Zen 4'-based Ryzen 7000 Series desktop processors will also have CPUs with 3D V-Cache packaging technology and Threadripper. The 'Zen 5'-based "Granite Ridge" processors that are expected by the end of 2024 are expected to use 4 nm or even 3 nm process node.
Notebook Roadmap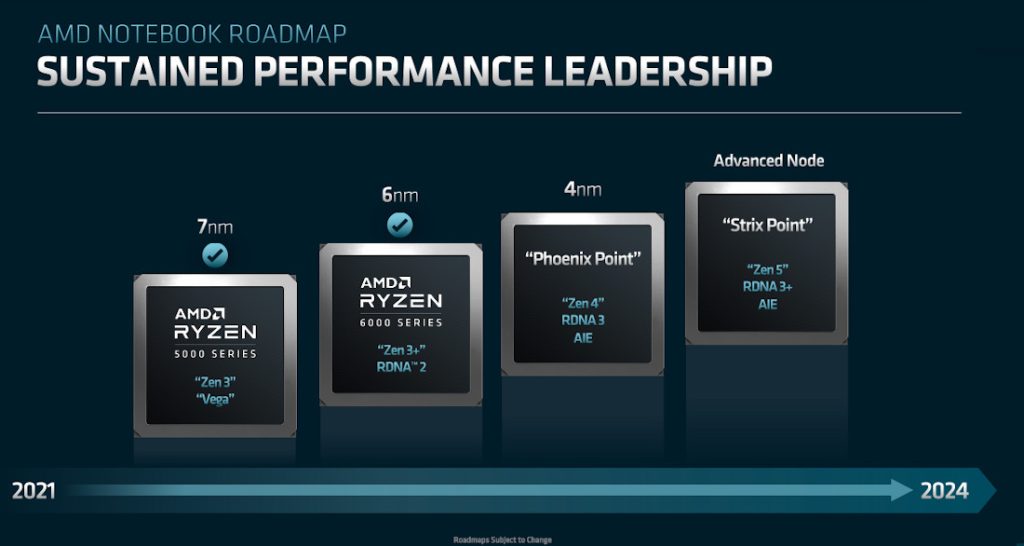 The company also confirmed that the 'Phoenix Point' mobile processors based on 'Zen 4' core architecture 4nm process node with AMD RDNA 3 graphics architecture and AIE inference accelerator in 2023. The 'Strix Point' processor with RDNA 3+ graphics technology is planned for 2024.
AMD Navi 3x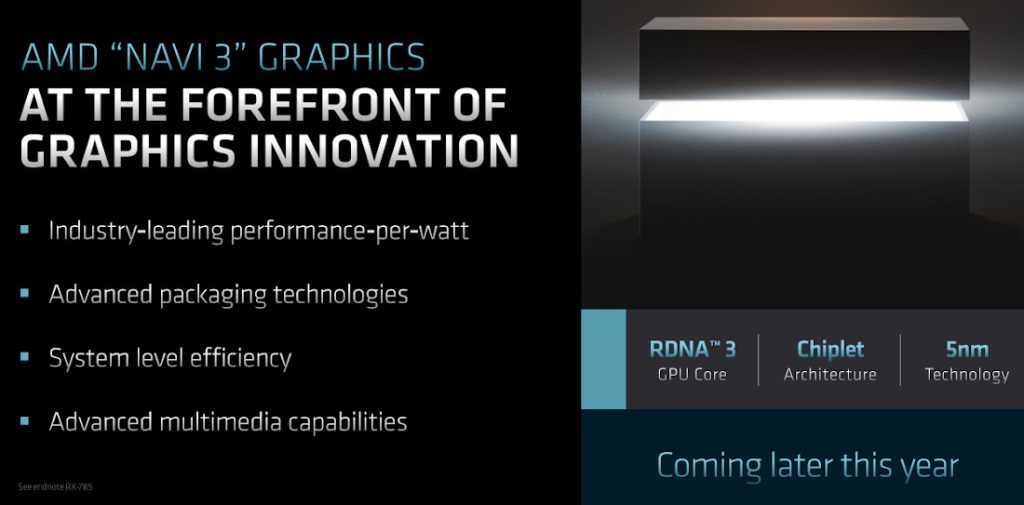 AMD also teased 'Navi 3x' products built on the next-generation AMD RDNA 3 gaming architecture are expected to launch later this year. This will use 5nm process and promises over 50% performance-per-watt uplift compared to RDNA 2.
AMD GPU Roadmap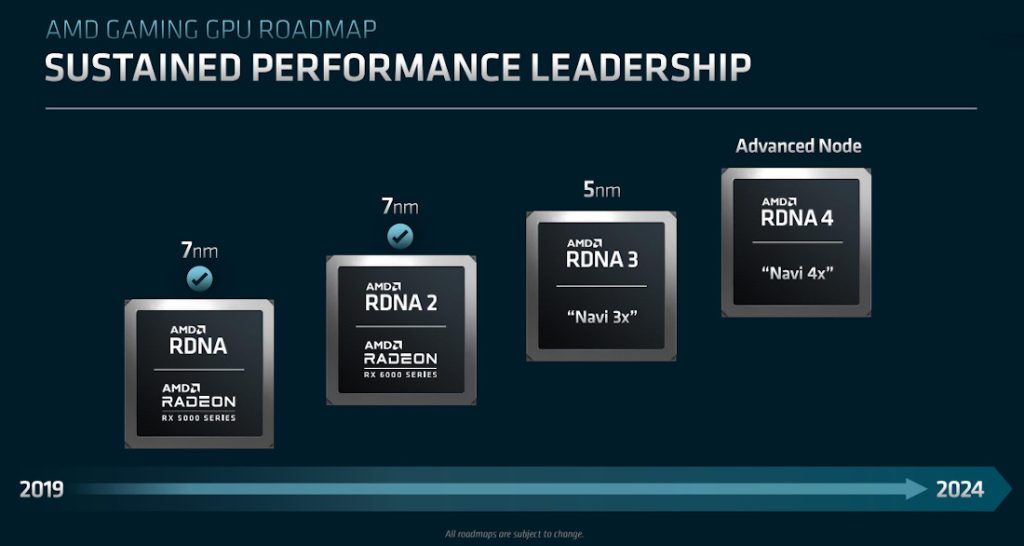 The company also has plans for Navi 4x based on RDNA gaming architecture after this. AMD said that more than 50 new gaming PC platforms with AMD Radeon RX Series graphics and AMD Ryzen processors are expected to launch in 2022. Hope we can expect the Radeon RX 7000 series soon.