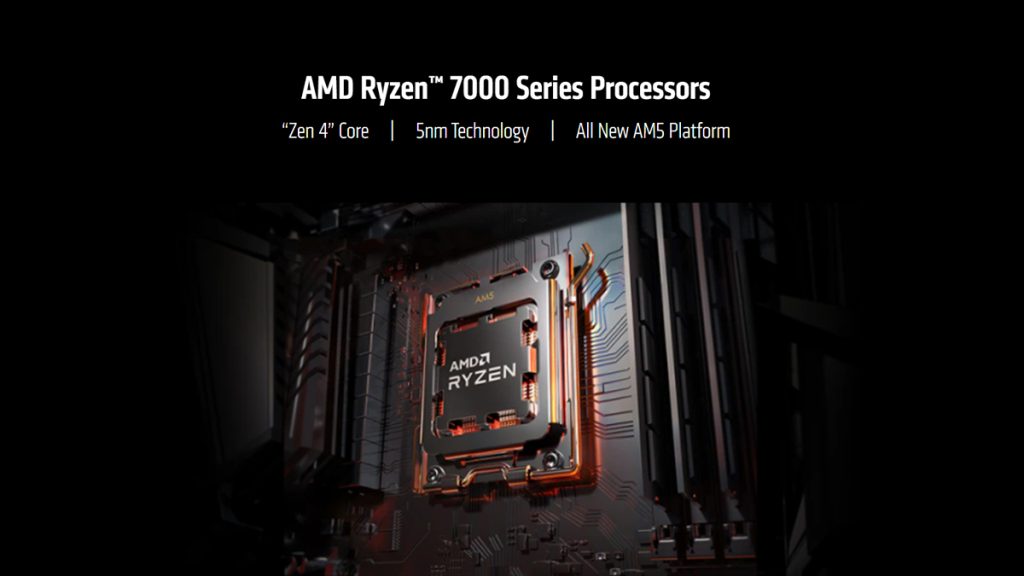 AMD unveiled its latest advancements in computing technology today at COMPUTEX 2022, showcasing its latest advancements in high-performance computing, after teasing it earlier this year at the CES. The Ryzen 7000 Series desktop processors with the new "Zen 4" architecture were shown off by the company, and they are expected to deliver significant performance gains when they are released in the fall of 2022.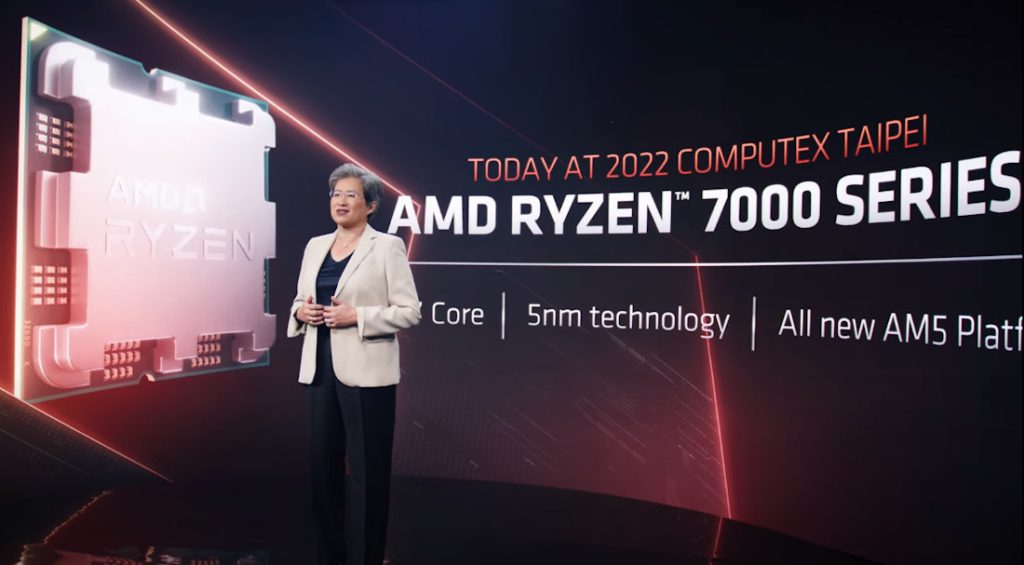 AMD Ryzen 7000 Series Desktop Processors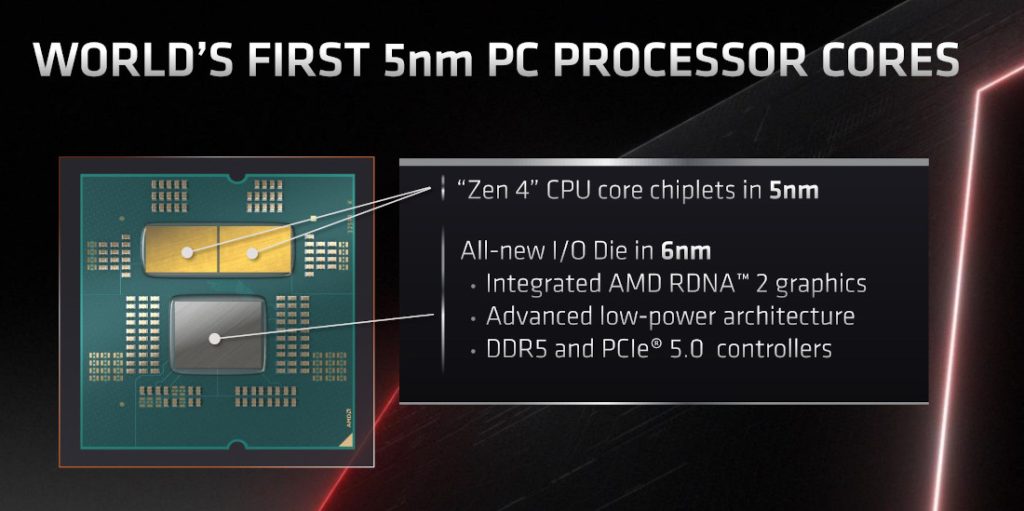 The new processors will double L2 cache per core, have faster clock speeds, and give a 15% boost in single-thread performance over the previous generation for an unsurpassed desktop PC experience. A pre-production Ryzen 7000 Series desktop processor ran at 5.5 GHz during the introduction. In Blender multi-threaded rendering, the same processor was 30% faster than an Intel Core i9 12900K courtesy of the new Ryzen 7000 Series desktop processors, which are based on the extremely efficient 5nm "Zen 4" architecture.
The Ryzen 7000 does indeed have a 6nm I/O die. The new I/O die incorporates an AMD RDNA 2-based graphics engine, a new low-power design adapted from AMD Ryzen mobile processors, and support for up to 4 monitors along with the connectivity technologies like DDR5 and PCI Express 5.0. This won't support DDR4 memory.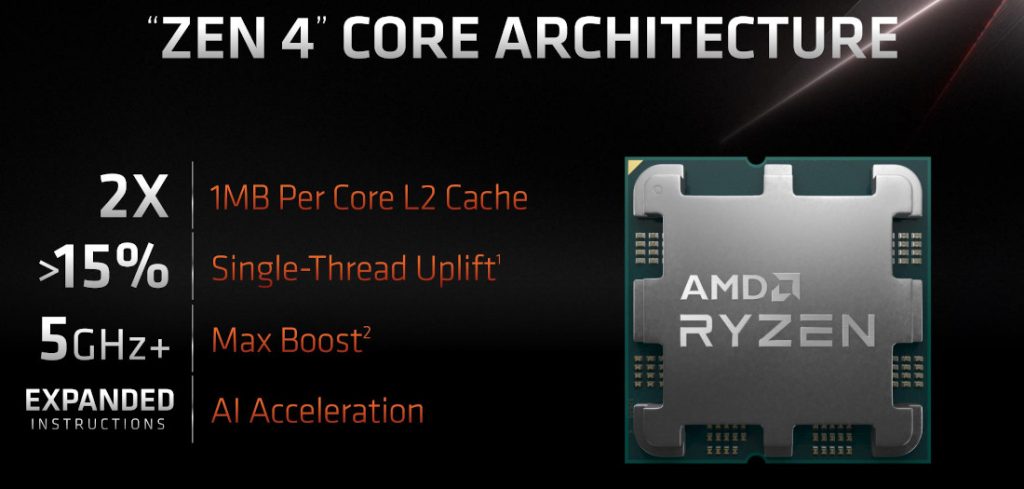 AMD Socket AM5 Platform
The redesigned AMD Socket AM5 platform delivers increased connectivity. This new socket supports up to 170W TDP processors, dual-channel DDR5 memory, and SVI3 power infrastructure, enabling Ryzen 7000 Series all-core performance. AMD Socket AM5 can have up to 24 PCIe 5.0 lanes, which makes it our fastest, biggest, and maybe even most complete desktop system. It is also compatible with next-generation storage and graphics cards.
All three chipsets of motherboards are expected from partners like as Asrock, Asus, Biostar, Gigabyte, and MSI, and PCIe 5.0 storage solutions from Crucial, Micron, including Phison will indeed be marketed.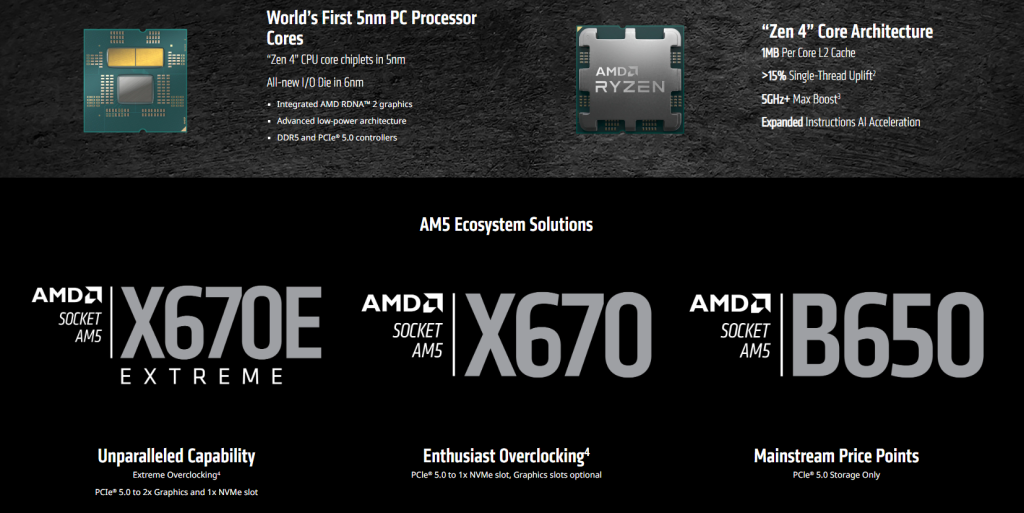 The AM5 has three motherboard levels:
X670 Extreme: PCIe 5.0 has two slots for graphics cards and an extra slot for storage. This allows for maximum connectivity and overclocking.
X670: It supports overclocking utilizing PCIe 5.0 on one storage slot and optional graphics.
B650: Built for performance with PCIe 5.0 storage.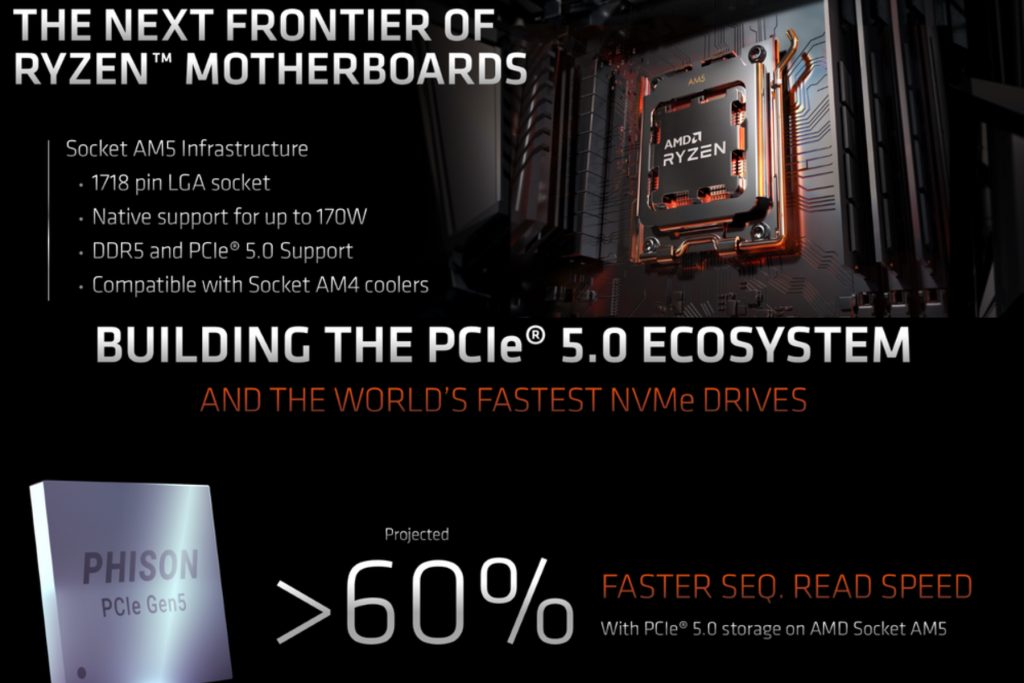 AMD Advantage Systems and AMD SmartAccess Storage
AMD Advantage laptops aim to provide high performance, high-refresh rate displays, as well as more. AMD Advantage systems incorporate AMD smart technologies, which allow AMD CPUs and GPUs to work together to remove system bottlenecks and achieve maximum productivity and effectiveness. AMD SmartAccess Storage uses AMD Smart Access Memory and other AMD technologies to reduce game loading speed as well as boost texture streaming. AMD SmartAccess Storage details will be released soon, the firm mentions.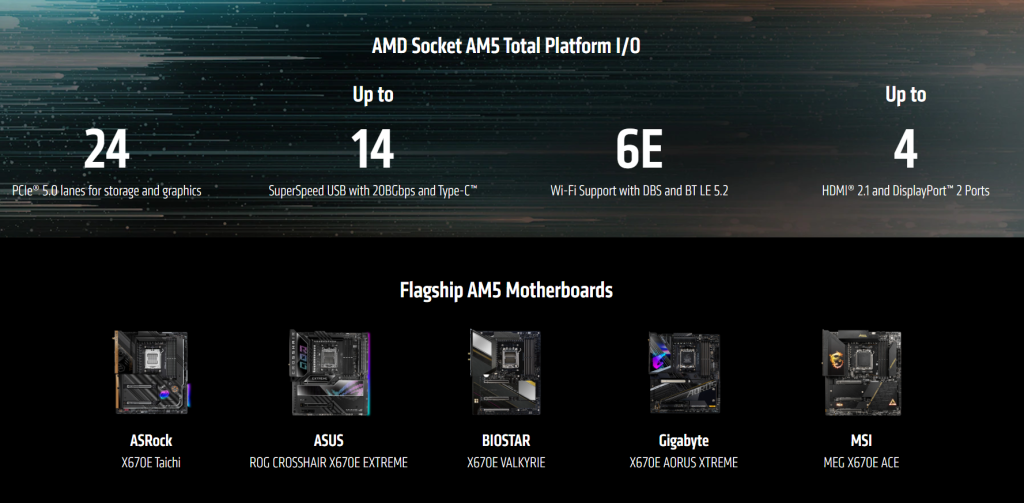 Later this year, new AMD Advantage systems will be distributed by Alienware, Asus, Lenovo, and HP, in addition to Metamechbook and Origin PC. In addition, Corsair is unveiling its first-ever laptop geared for gamers and broadcasters, exclusively featuring AMD Advantage. It includes a 10-key streaming facility energized by Elgato's Stream Deck software, as well as a 1080p streaming-grade webcam.
Expanding the AMD Ryzen Mobile Portfolio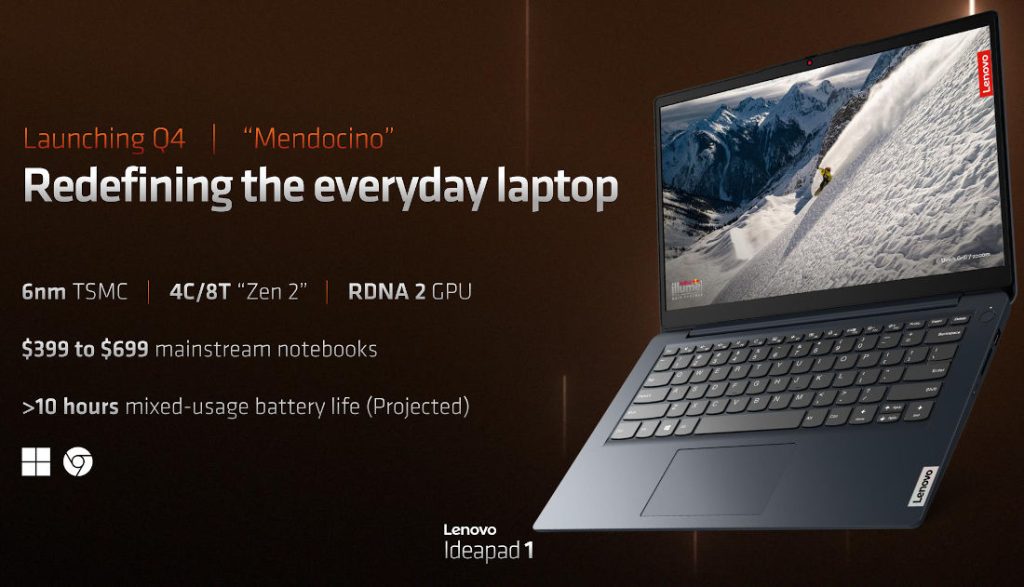 The new "Mendocino" CPUs are designed to give the best battery life and performance, allowing users to get the most out of their laptop at an acceptable price. They have "Zen 2" cores and graphics based on the RDNA 2 architecture and offer great everyday performance.
The first systems with the new "Mendocino" CPUs will be available from OEM partners in Q4 of 2022 and are expected to cost between US $399 (INR 30,970 approx.) and $699 (INR 54,255 approx.).
Speaking on the announcement, AMD Chair and CEO Dr. Lisa Su, said
At Computex 2022 we highlighted growing adoption of AMD in ultrathin, gaming and commercial notebooks from the leading PC providers based on the leadership performance and battery life of our Ryzen 6000 series mobile processors.

With our upcoming AMD Ryzen 7000 Series desktop processors, we will bring even more leadership to the desktop market with our next-generation 5nm 'Zen 4' architecture and provide an unparalleled, high-performance computing experience for gamers and creators.