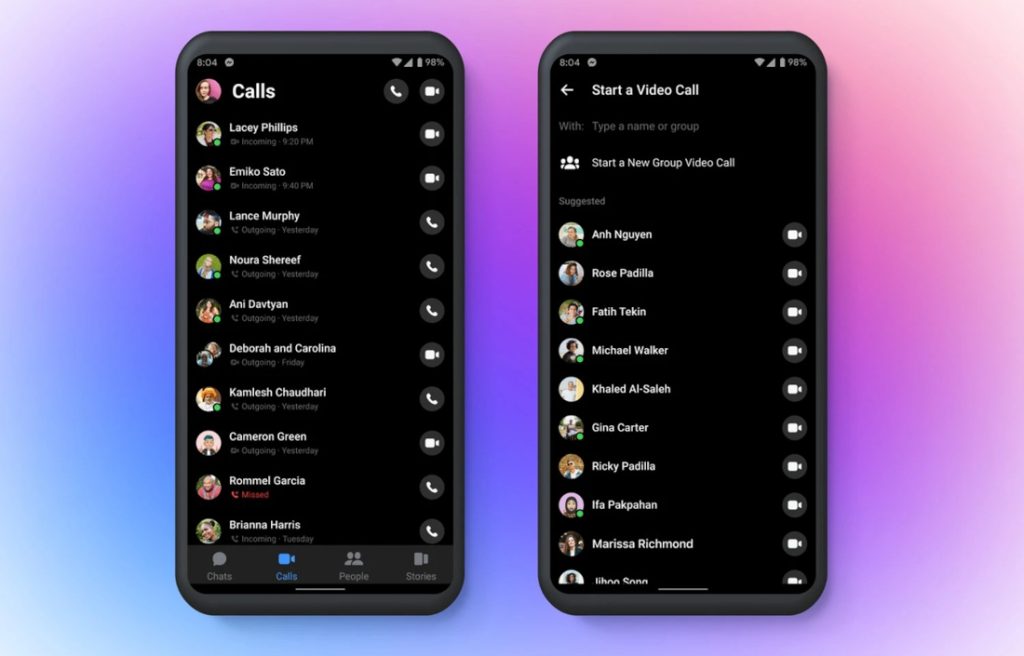 Facebook Messenger has begun rolling out an update to its iOS and Android apps that will add a new 'Calls' tab to the home screen. The move comes as the company has observed a 40% increase in daily callers now when compared to pre-COVID times.
Facebook Messenger has supported voice and video calls for a long time, and nearly 300 million audio and video calls are made on a daily basis. With the update, the 'Calls' tab will be located between the 'Chats' and 'People' tabs on the lower bar, allowing users to start calls with a single push of a button. Previously, users will have to go to the individual's or group's chat and then click the icon in the top-right corner.
The 'Calls' tab already exists in WhatsApp, which is another app owned their parent company, Meta. The update now brings WhatsApp and Facebook Messenger closer in terms of feature parity. While Facebook Messenger is not as popular as WhatsApp, it is still used by plenty of Facebook users who wish to connect with their friends and family.