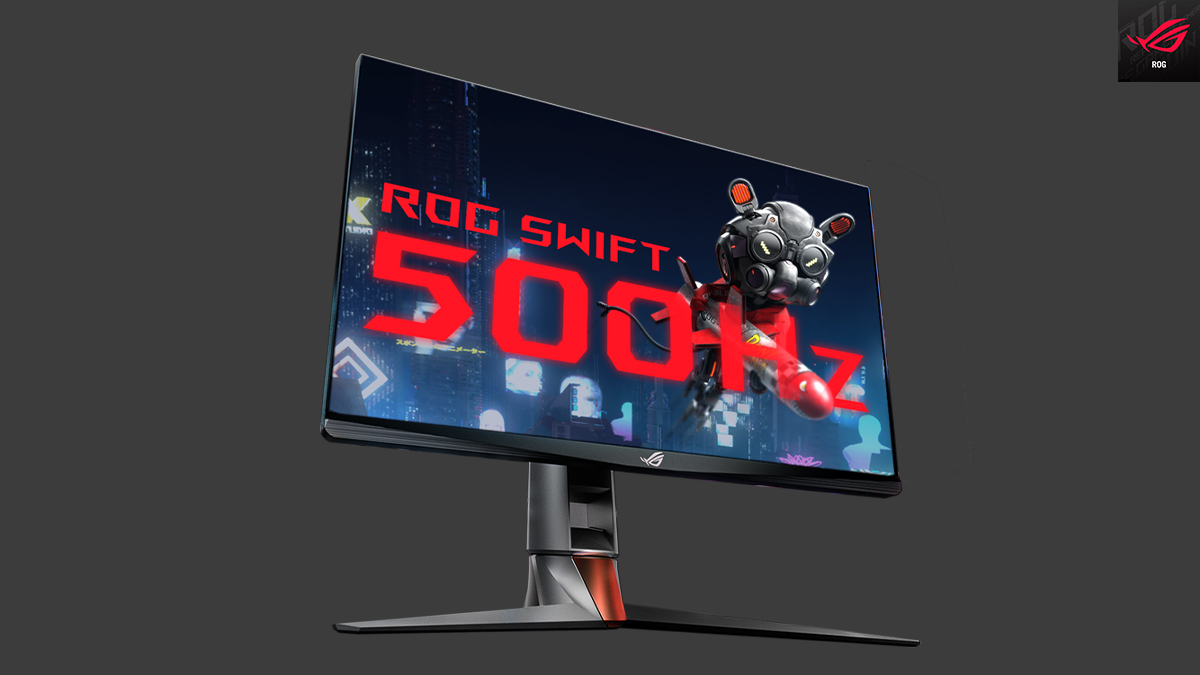 ASUS Republic of Gamers (ROG) announced today the ROG Swift 500Hz, the world's first esports gaming monitor with a refresh rate of 500Hz. In terms of display technology, ASUS ROG has always been at the forefront. ASUS introduced the first 144 Hz 1080p gaming display a decade ago. The ROG G-SYNC 240 Hz gaming display was announced in 2017. ROG released the world's first 360 Hz gaming monitor in 2020.
The Swift 500Hz has a 24.1-inch FHD (1920 x 1080) display that uses Esports-TN panel (E-TN) technologies to create responsiveness that is 60% faster than regular TN LCD monitors, making it the leading LCD screen ever.
The Swift 500Hz monitor's firmware has been updated to include NVIDIA G-SYNC and an improved mode for esports called "Esports Vibrance." Both of these features are made to work best with esports. This then lets more light pass through the LCD crystals, which makes the colors look more vivid.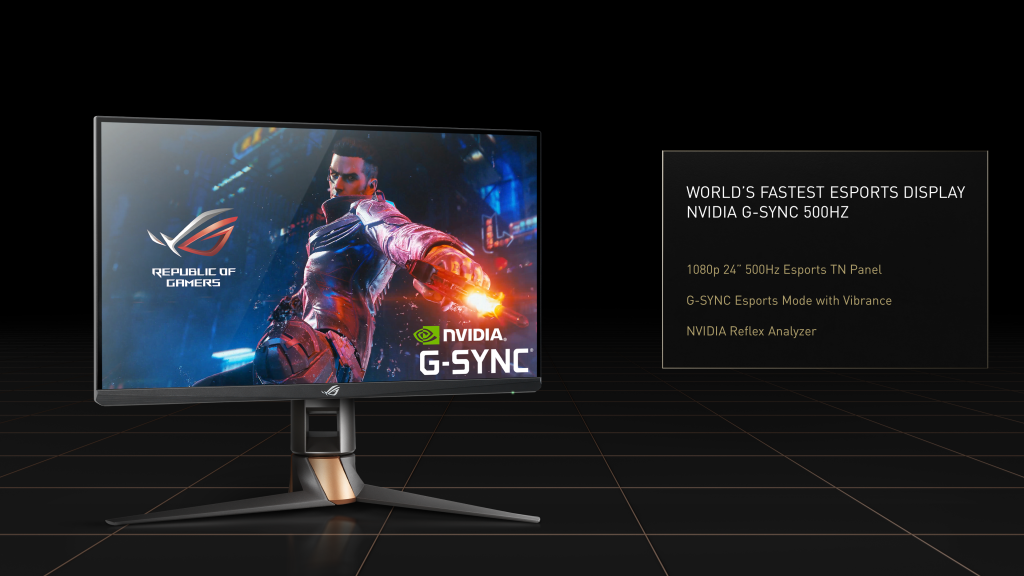 ROG Swift 500 Hz Gaming Monitor features
24.1-inch FHD (1920 x 1080) display
500Hz refresh rate
G-SYNC Esports Mode
NVIDIA's Reflex Analyzer technology
Esports-TN panel
With latency being such an important factor in esports gaming, the Swift 500Hz also includes the NVIDIA Reflex Analyzer, which allows gamers to measure latency with a click of the mouse.
NVIDIA said that it has been tuned for competitive games such as CS:GO, Valorant, Overwatch, and Rainbow Six Siege.
Speaking on the announcement, Gavin Tsai, Display Product Manager for ASUS, said,
When we introduced the first 144 Hz monitor in 2012, people said the human eye can only perceive 60 frames per second. Then, when we introduced our 240 Hz monitor, they said the human can't perceive the difference. Today, in a market where 144 Hz and 240 Hz gaming monitors are common and standard specs, we are breaking entirely new ground with the incredibly fast ROG Swift 500Hz.
Speaking on the announcement, Seth Schneider, Esports product manager at NVIDIA, mentioned,
With reduced motion blur, improved visuals and lower input latency, the ROG Swift 500Hz is designed to give professional esports gamers an advantage in tournaments. One of these impressive features – the extraordinarily low latency – is made possible in part through a vital partnership with NVIDIA.

The ROG Swift 500Hz with NVIDIA G-SYNC technology provides gamers the lowest latency available of any monitor on the market. And with NVIDIA Reflex Analyzer on board, gamers can measure their latency with one click, ensuring the fastest response times for the most intense games.