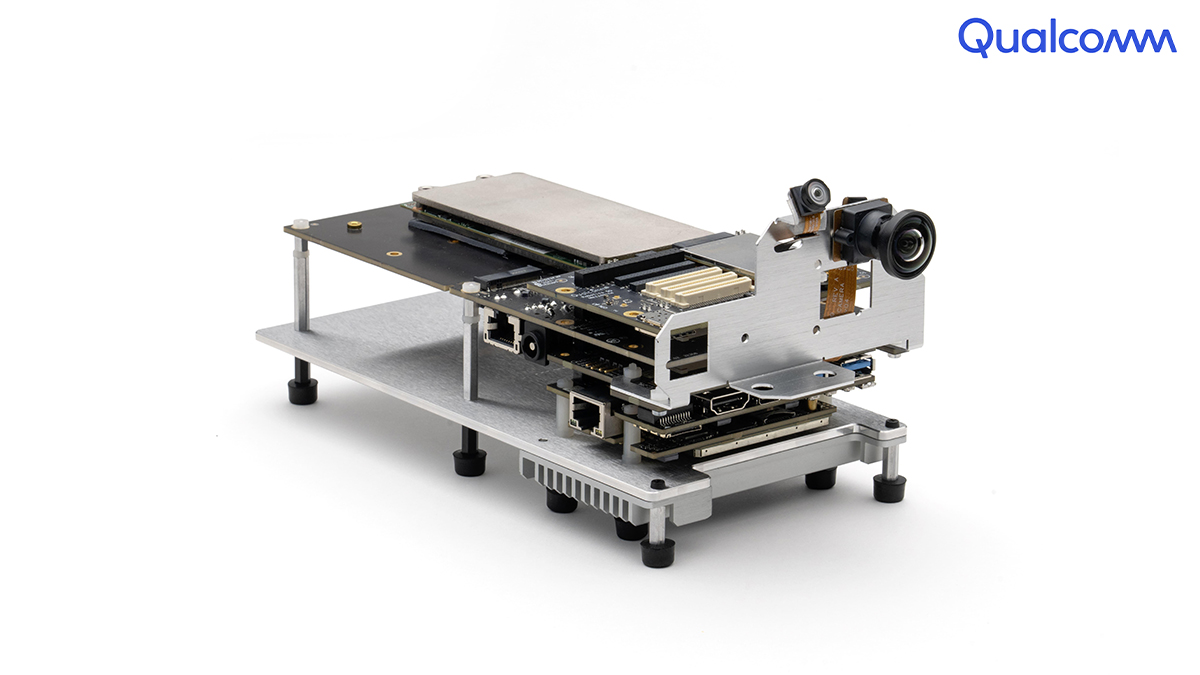 With the unveiling of the Qualcomm Robotics RB6 Platform and the Qualcomm RB5 AMR Reference Design at the annual Qualcomm 5G Summit, the company also announced an expanded pathway of cutting-edge 5G as well as edge-AI robotics solutions. The firm already unveiled the Wi-Fi 7 Networking Pro Series earlier this month.
These platforms will help OEMs and robot makers integrate ground robots into industrial use cases such as government service, transportation, medical, commerce, warehousing, agriculture, and construction, including utilities driven by the Qualcomm Robotics RB6 Platform and the Qualcomm RB5 AMR Platform. The new technology could help with deliveries, automated production, air mobility in cities, and the infrastructure for industrial drones.
Qualcomm AI Engine and 5G: Key features
Enhanced autonomy for street delivery robots.
Fleet management was coordinated throughout AMRs in industrial spaces.
Real-time data and insights for manufacturing and logistics.
Next-generation intelligence to facilitate safe urban air mobility.
Qualcomm RB5 AMR Platform
Qualcomm claims its RB5 AMR Reference Design is the world's first AMR reference design with deeply integrated upgraded AI as well as 5G abilities. Qualcomm expects that this architecture will speed up the development of robots for the connected intelligent edges that are used in business, industry, or commerce. The newest solutions will help enterprises speed their digital transition and enable Industry 4.0.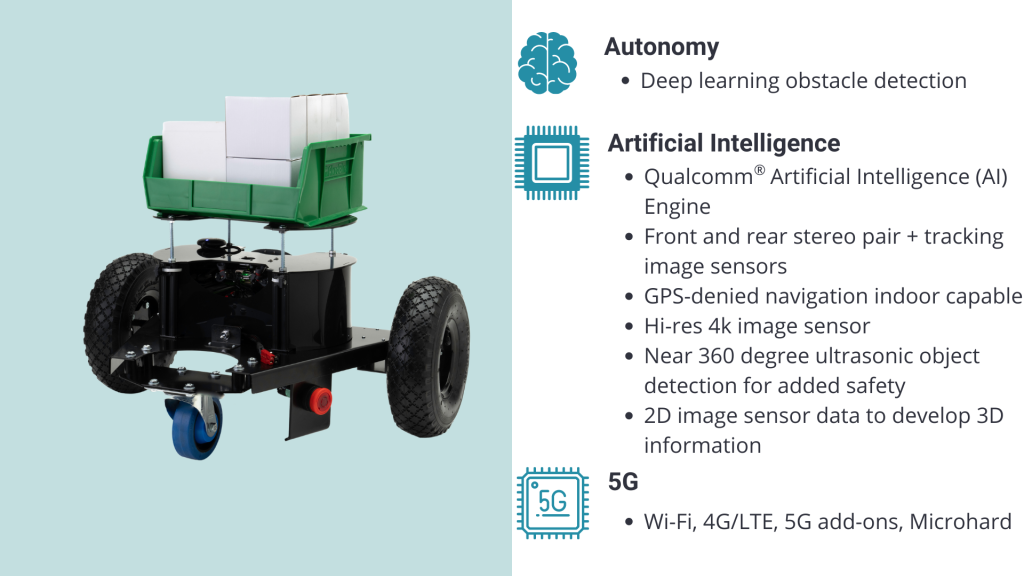 Qualcomm Robotics RB6 Platform
With incorporating increased AI and 5G capabilities, the Qualcomm Robotics RB6 platform is the pinnacle of Qualcomm Technologies' robotics offerings till date. The new system supports global sub-6GHz as well as mmWave bands in mainstream and commercial environments, including private networks. The Qualcomm Robotics RB6 platform can support 3GPP Releases 15, Releases 16, 17, and 18 features when they become viable in the future. The improved Qualcomm AI Engine supports 70-200 Trillion-Operations-Per-Second (TOPS) for the elevated platform (INT8).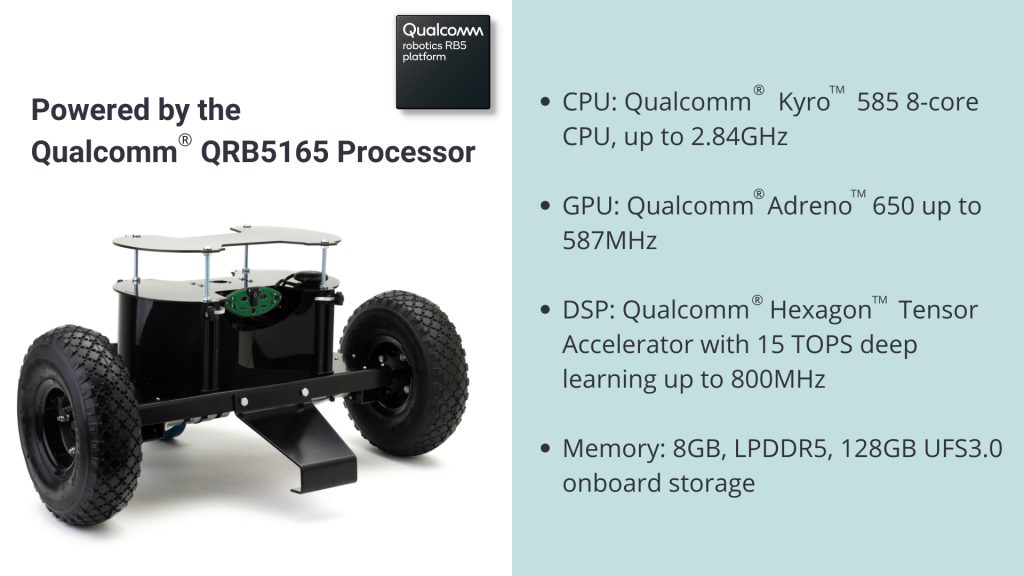 The Qualcomm Robotics RB6 platform comprises hardware and software development tools, as well as the Qualcomm Intelligent Multimedia SDK and AI Software Development Kit. This SDK combines multimedia, AI, as well as ML, computer vision, and networking building blocks to enable end-to-end robotic application deployment.
Qualcomm's corporate partners include ADLINK, Akasha Imaging, Cyngn, ForwardX FutureMind, Hyundai Robotics, inVia Robotics, LG Electronics, Samsung Electronics, and Thundercomm.
Availability
Starting today, ModalAI is already taking pre-orders for the Qualcomm RB5 AMR Reference Design, while the Qualcomm Robotics RB6 development kit is available for purchase via Thundercomm starting at $545 (Rs. 42,090 approx.).
Speaking on the announcement, Dev Singh, Senior Director of Business Development and Head of Autonomous Robotics, Drones and Intelligent Machines at Qualcomm Technologies, Inc. said,
Building on the successful growth and traction of Qualcomm Technologies' leading robotics solutions, our expanded roadmap of solutions will help bring enhanced AI and 5G technologies to support smarter, safer, and more advanced innovations across robotics, drones and intelligent machines.

We are fueling robotics innovations with 5G connectivity and premium edge-AI that will transform how we think and approach challenges and ever-evolving industry expectations in the digital economy.
Commenting on the launch, Shriraj Gaglani, General Manager for Azure for Operators, Microsoft, said,
We are pleased to support new devices being developed on the Qualcomm Robotics RB6 platform to simplify enterprise 5G driven modernization, extending our joint vision of chip-to-cloud collaboration that brings together Microsoft Azure private MEC with Qualcomm Private Network RAN Automation and Qualcomm Robotics RB6 platform.