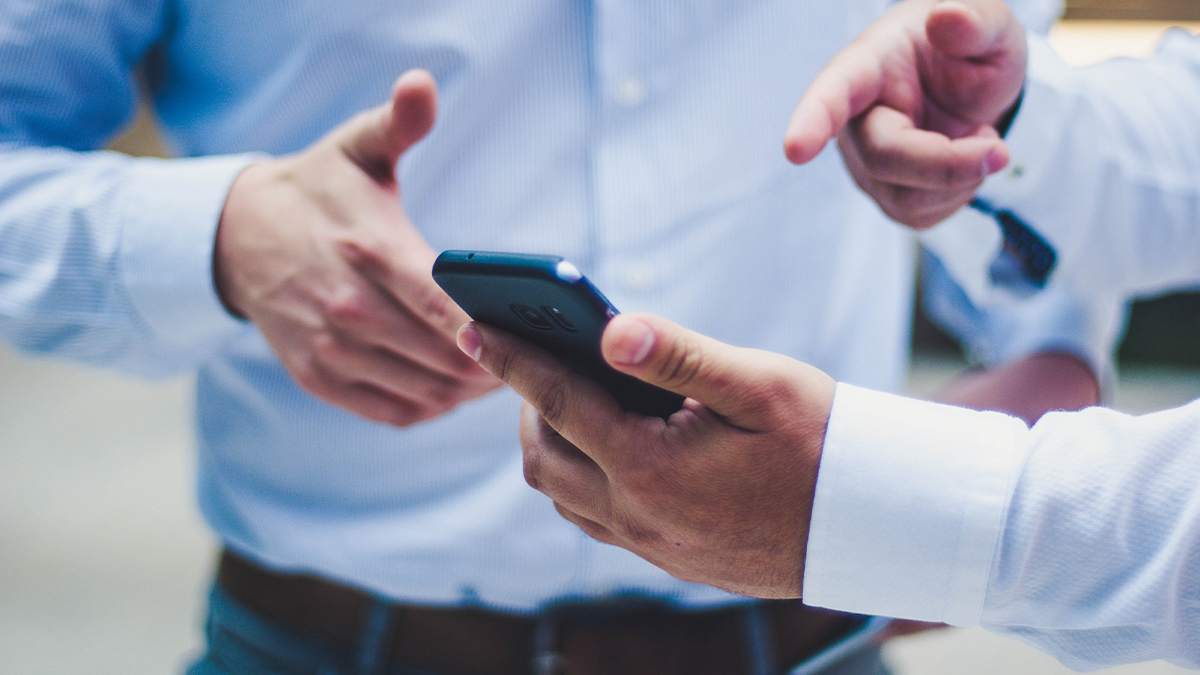 Throughout the first quarter of 2022, a supply chain concern hit the Indian smartphone business. Thus, according to Counterpoint's Market Monitor service, India's smartphone shipments dropped 1% year-on-year to 38 million units in Quarter 1 of 2022.
There has been a widespread shortage of semiconductor and mobile chip components ever since the second half of 2020. Demand-supply shortfalls have been narrowing since late 2021, indicating that supply narrowing across the ecosystem will soon be over. Despite ongoing pandemic-related challenges, the Indian smartphone market, according to IDC, is expected to grow by 7% in 2021. However, the 2021 resurgence has been overturned by a new COVID wave. Low consumer demand due to a lack of supply, high inventory levels, and weakening demand from suppliers
Despite the fact that the smartphone market in India fell by 13% year-on-year in the first quarter of 2022, Xiaomi remained the market leader. Samsung regained second place with a 1% decrease in year-over-year sales. For the second quarter in a row, it was the top-selling 5G smartphone brand in India.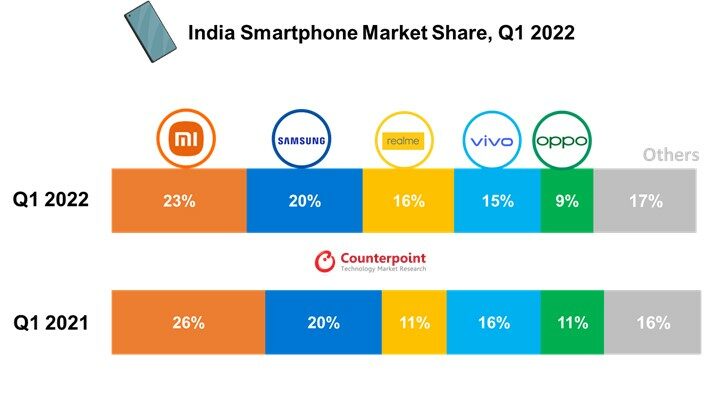 Only realme, which finished third, saw year-over-year growth of 40% in Q1 2022 among the top five brands. After the holiday rush was over, UNISOC chipsets (Chinese fabless semiconductor company) kept UNISOC's mass-market models running smoothly. OnePlus grew 347%, while Apple only grew 5%.
5G smartphone shipments have grown 314% year over year, accounting for more than 28% of all smartphone shipments. It is predicted that 40% of all smartphones will be 5G models by the end of 2022.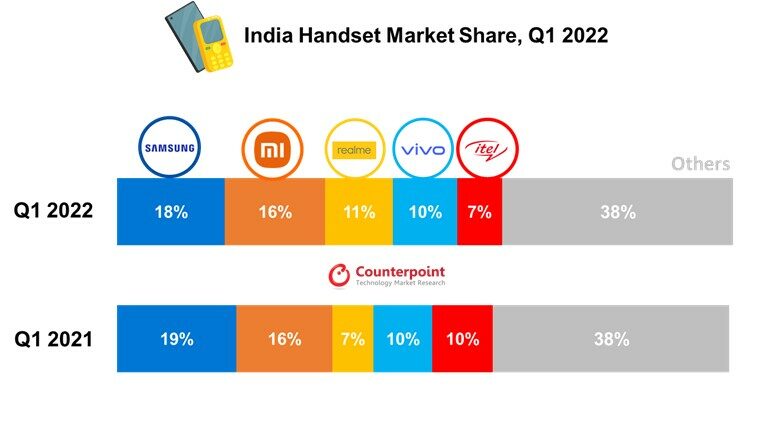 Commenting on the market dynamics, Senior Research Analyst Prachir Singh said,
India's smartphone market registered its first ever Q1 decline in Q1 2022. The quarter started on a slower note due to the third COVID-19 wave. However, demand picked up in the fourth week of January. The component issues were a major reason for this decline and affected almost all the brands. OEMs are adopting various strategies to tackle the supply issues, such as expanding the supplier portfolio and increasing local sourcing. However, the market is expected to remain modest in Q2 2022 as well due to supply disruptions arising from the COVID-19 situation in China.