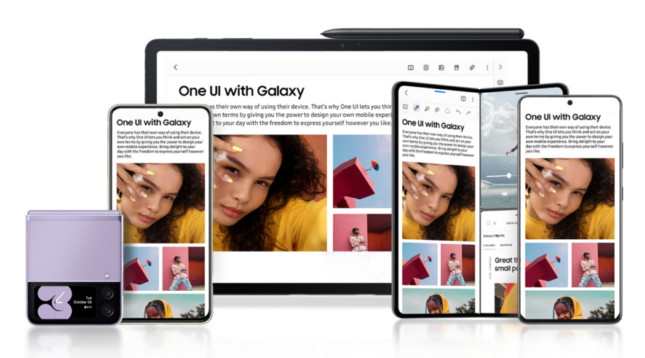 Samsung recently unveiled the Galaxy S22 series, which come pre-installed with One UI 4.1. In comparison to One UI 4.0, One UI 4.1 does not add many new features, but it does, however, add a few new features, as well as make some changes to existing software features, all while improving the overall user experience.
Samsung today revealed that One UI 4.1 will be available on a wide range of Galaxy devices, bringing the latest Galaxy features to more users and proving the brand's commitment to providing the most up-to-date mobile experience to its customers.
From dynamic camera and photo editing features to a Grammarly-powered keyboard, the latest update will give you the tools to express yourself in your own way – The One UI 4.1 update will be available for devices starting with the Galaxy Z Fold3 and Galaxy Z Flip3 as well as the devices Galaxy S21 series, Galaxy A series, and Tab S7 FE. The upgrade will indeed be available for the S20 series, Z Fold, Z Flip, Note series, S10 series, A series, and Tab S series.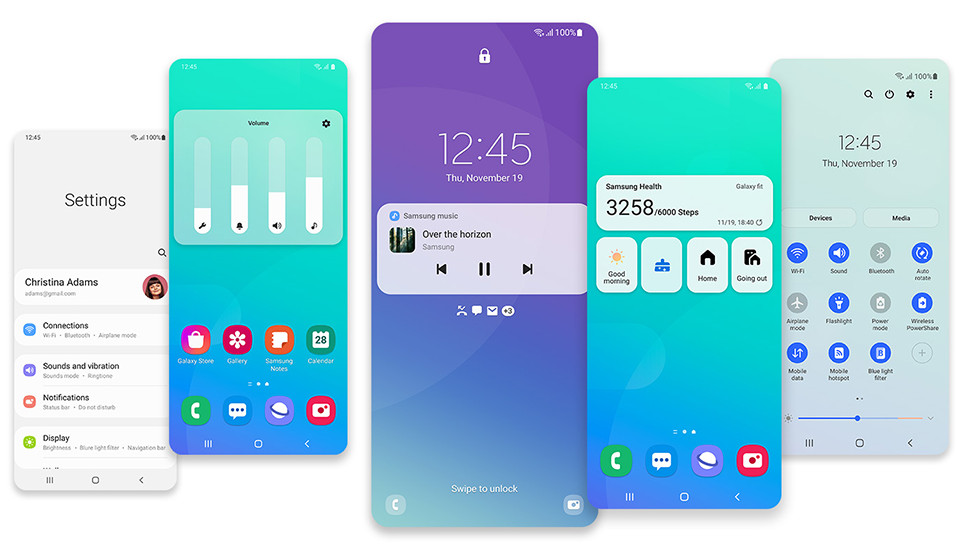 Samsung One UI 4.1: Eligible Devices
Galaxy S21 5G, S21+ 5G, S21 Ultra 5G and S21 FE 5G
Galaxy S20, S20+, S20 Ultra, S20 FE 5G
Galaxy Z Fold2 5G, Fold 5G, Fold
Galaxy Z Flip 5G, Z Flip
Galaxy Note20, Note20 Ultra, Note10+ 5G, Note10+.
Galaxy S10e, S10, S10+, S10 5G.
Galaxy A series
Galaxy Tab S series
The following are some highlights of Samsung One UI 4.1: Smart widgets, Expert RAW, Object Eraser, Pro mode on more cameras, Night mode portraiture, RAM Plus, Smart calendar, Samsung Pay, Google Duo Live Sharing, Grammarly-Powered Keyboard, Camera features in third-party apps and more.