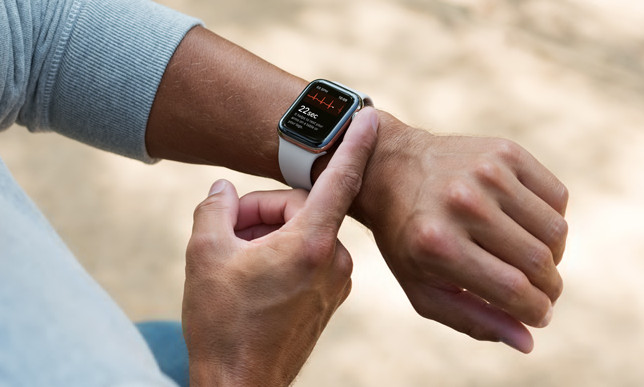 The worldwide wearables market continued to grow during 2021, as the market recorded shipments of 533.6 million units during the entire year, which is a growth of 20% YoY. In Q4 2021 alone, the market witnessed a growth of 10.8% YoY after shipping 171 million units. The top 5 companies were Apple, Xiaomi, Samsung, HUAWEI and Imagine Marketing.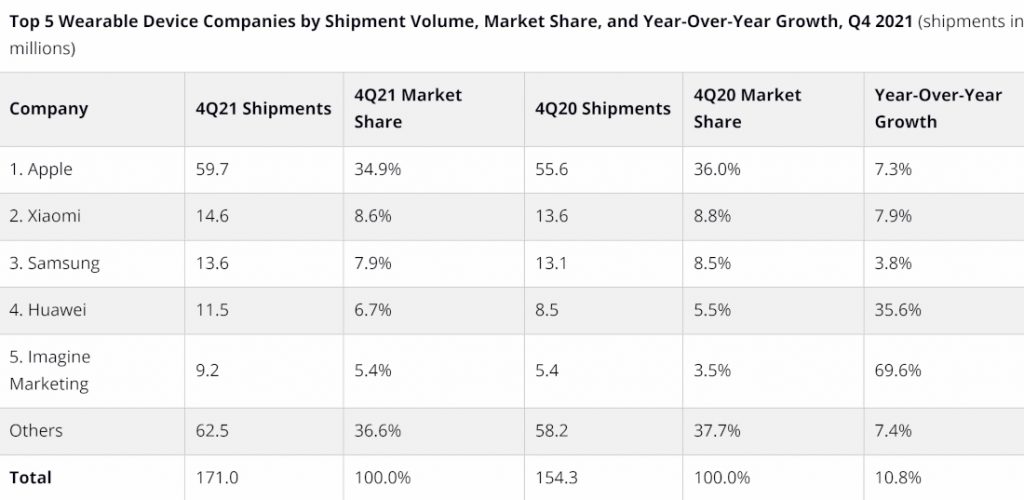 Apple continued to hold their market lead in the wearables market, with success both in the hearables and smartwatch segment. They enjoyed a market share of 34.9% during Q4 2021. Xiaomi came in second place after finding success in the smartwatch segment, and they recorded 7.1% YoY growth in 2021.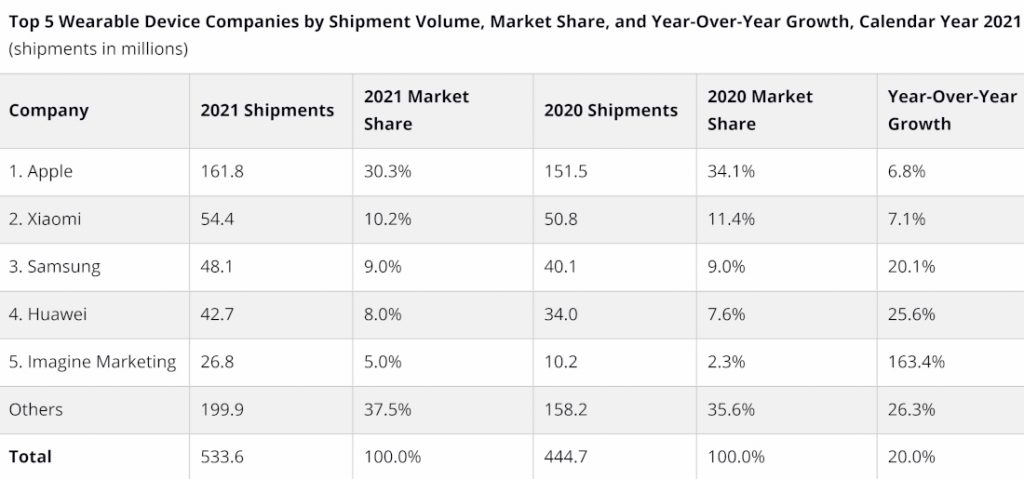 Samsung heavily pushed the Galaxy Watch4 series, allowing them to grow by 20.1% YoY in 2021, and earning 3rd place in terms of market share. HUAWEI managed to maintain 4th place in the market, growing 35.6% during Q4 2021. The company not only grew its market share in China, but also in European markets.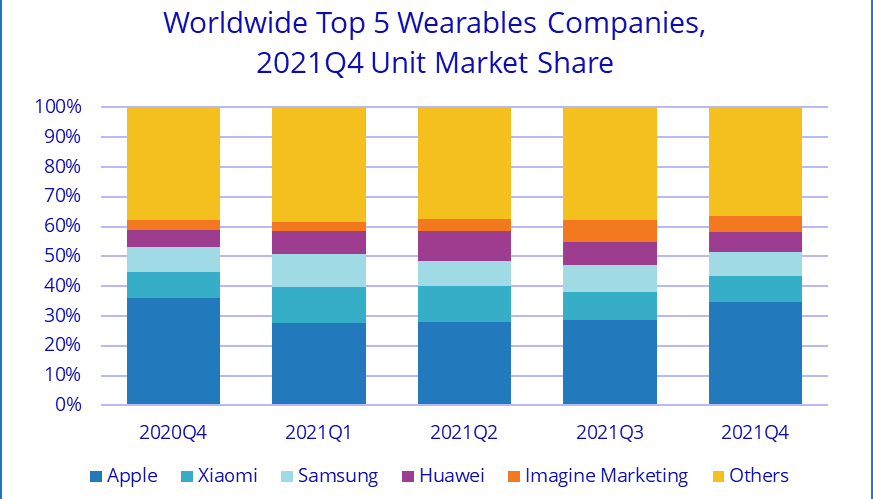 Imagine Marketing, who owns the Indian company BoAt, came in 5th place in the worldwide market, based solely on its shipments in India. They grew 69.6% YoY in Q4 2021, and 163.4% YoY in 2021 overall.
Commenting on the market, Jitesh Ubrani, research manager for IDC Mobility and Consumer Device Trackers said: While supply has been a constant battle for many companies during 2021, many of the issues began to subside during the quarter and allowed brands to ship record volumes while broadening their product lines. However, the supply cruch also forced many companies to think about services and this is likely going to play a key role in the wearbles market moving forward as OEMs can experiment with their business models by subsidzing the hardware purchase though on-going services revenue.