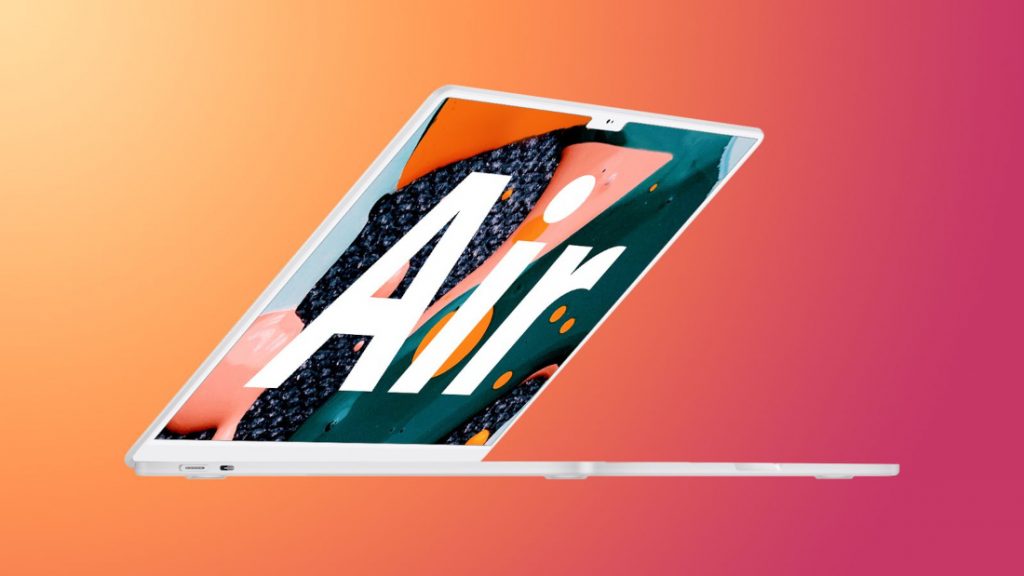 Right as Apple finished their "Peek Performance" event yesterday, fresh rumours have surfaced about a new MacBook Air. According to Apple analyst Ming-Chi Kuo, Apple will launch the MacBook Air in late 2022 and will feature a new design, offer more colour options and will be powered by the same M1 SoC.
Currently, the rumours indicate that the upcoming MacBook Air will not feature a tapered design anymore, instead it will be inspired by the MacBook Pro design language. The MacBook Air is also expected to be offered in multiple colours such as blue, green, pink, silver, yellow, orange, and purple.
Its display will not be upgraded with Mini-LED technology however, as Apple is reserving that for its higher-end MacBook Pro laptops. What is interesting is that Ming-Chi Kuo expects the new MacBook Air to be powered by the same M1 chip, which is not in line with other rumours. Earlier rumours suggest that Apple will introduce the next generation M2 chip with the new MacBook Air, but Ming-Chi Kuo believes otherwise.
Mass production of the MacBook Air is expected to launch either in Q2 2022 and Q3 2022.