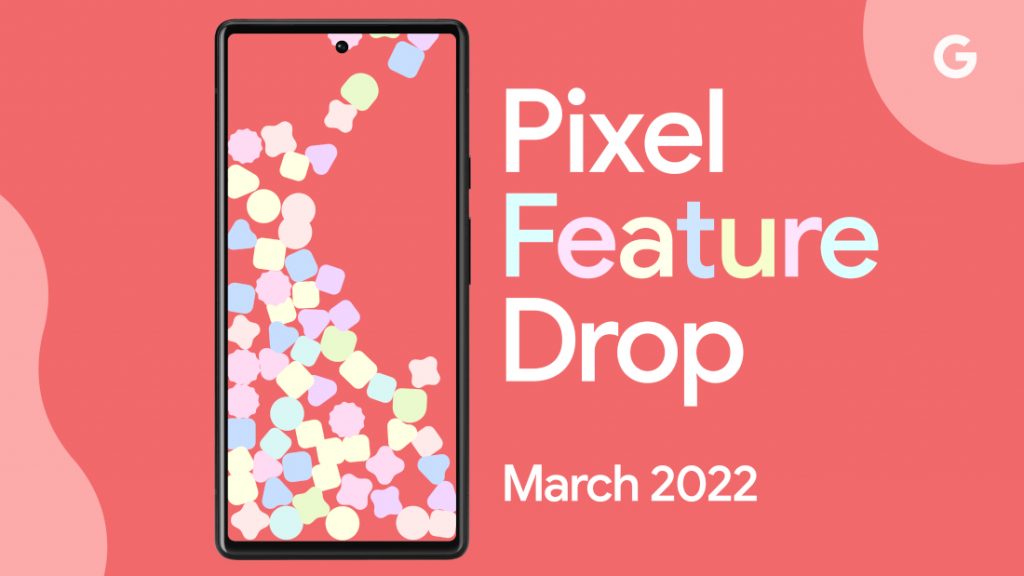 Google has released their 10th Pixel Feature drop for March 2022, bringing a bunch of new features to Pixel devices. Pixel 6 series users can now access Night Sight directly in Snapchat, communicate in phone calls using Live Caption, and there are a couple of features added to devices as old as Pixel 3a.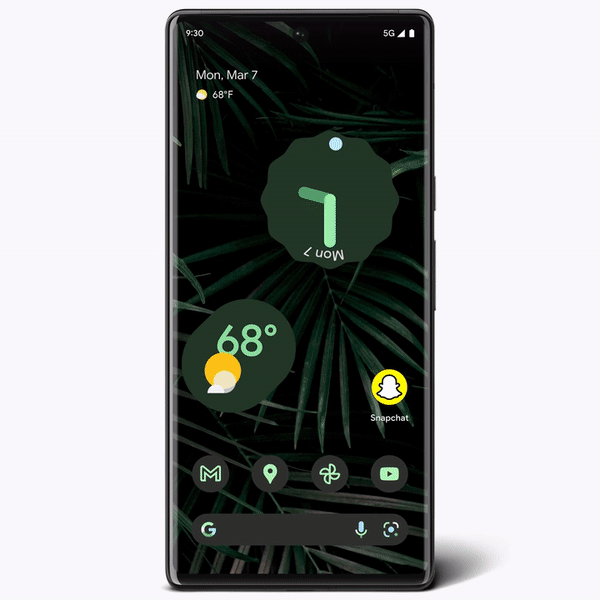 Night Sight is an amazing feature available on the Pixel 6 series smartphones, however it was only available through the stock Pixel camera app. Now, users can take advantage of Night Sight directly on the Snapchat app. Simply enable low light mode in the Snapchat camera to use the feature.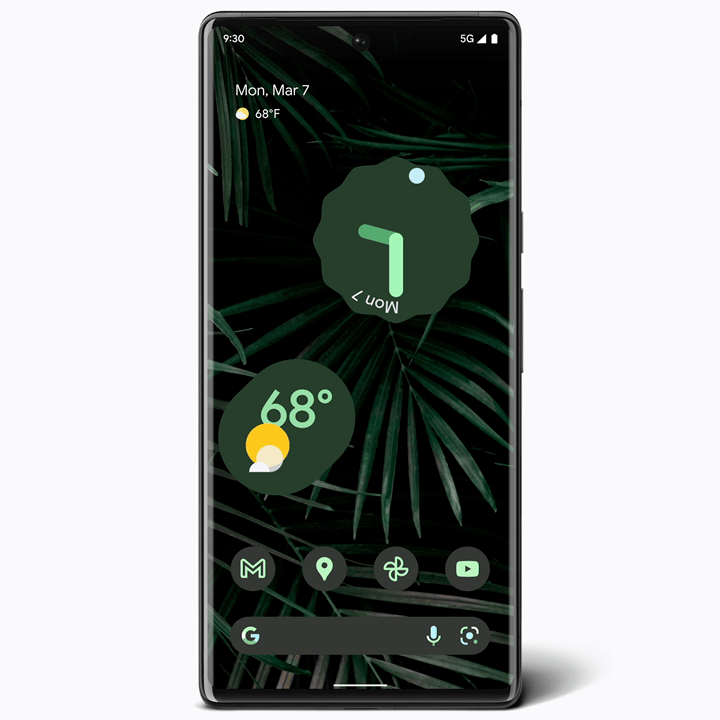 During phone calls, users can now see see captions of what the other person says and type back a response that will be read out loud on the other end.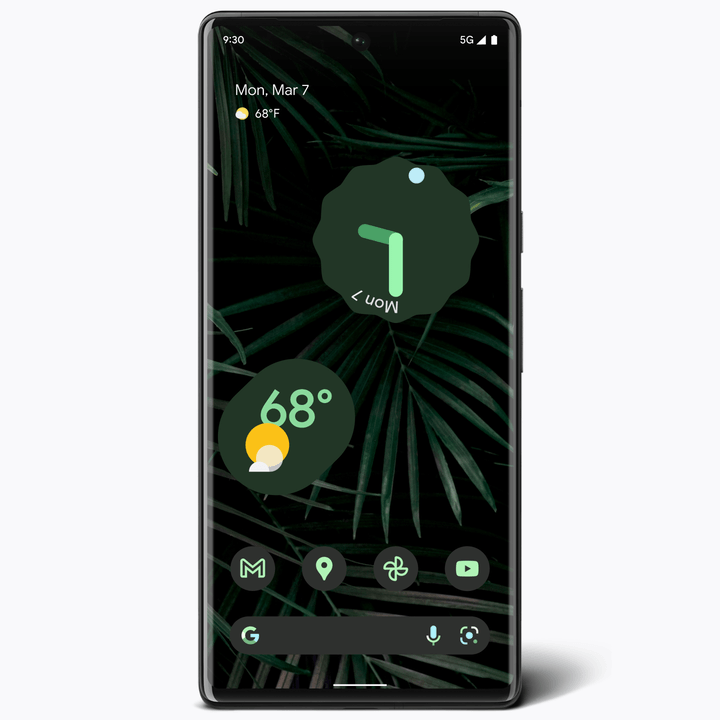 Gboard can now convert words into colorful stickers that are built with the exact custom text that the user typed. On Duo, users can live share their phone's screen and even host YouTube Watch parties.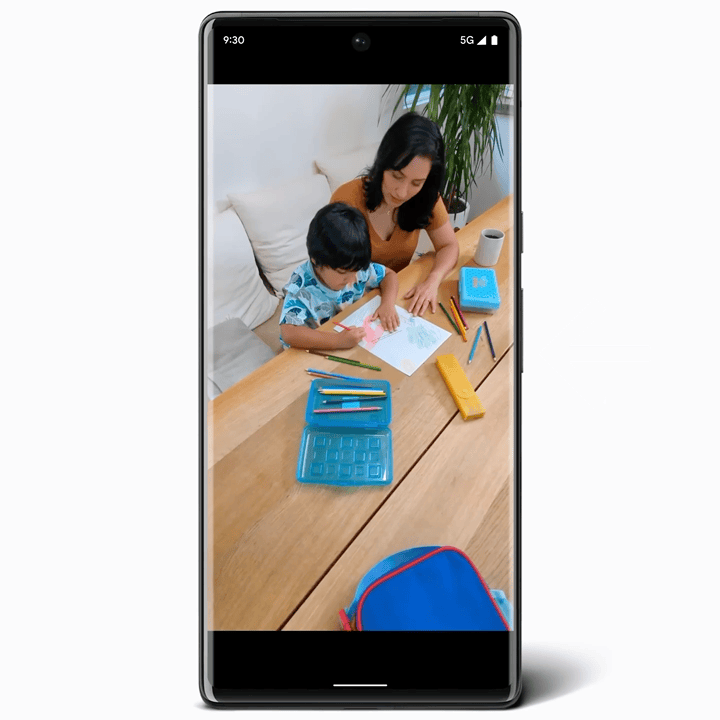 Pixel 6 users can also use Live Translate to identify Spanish in videos and other media, and translate it automatically into English, French, Italian, German, and Japanese (beta).
At a Glance, which is available on older Pixel devices, now supports new widgets such a battery widget that shows battery levels of your Pixel Buds and other Bluetooth-connected devices, reminders to turn off your alarm if the next day is a holiday and more.
Google is bringing more Pixel 6 features to older Pixel devices up to the Pixel 3. Check out this table to see all the available features: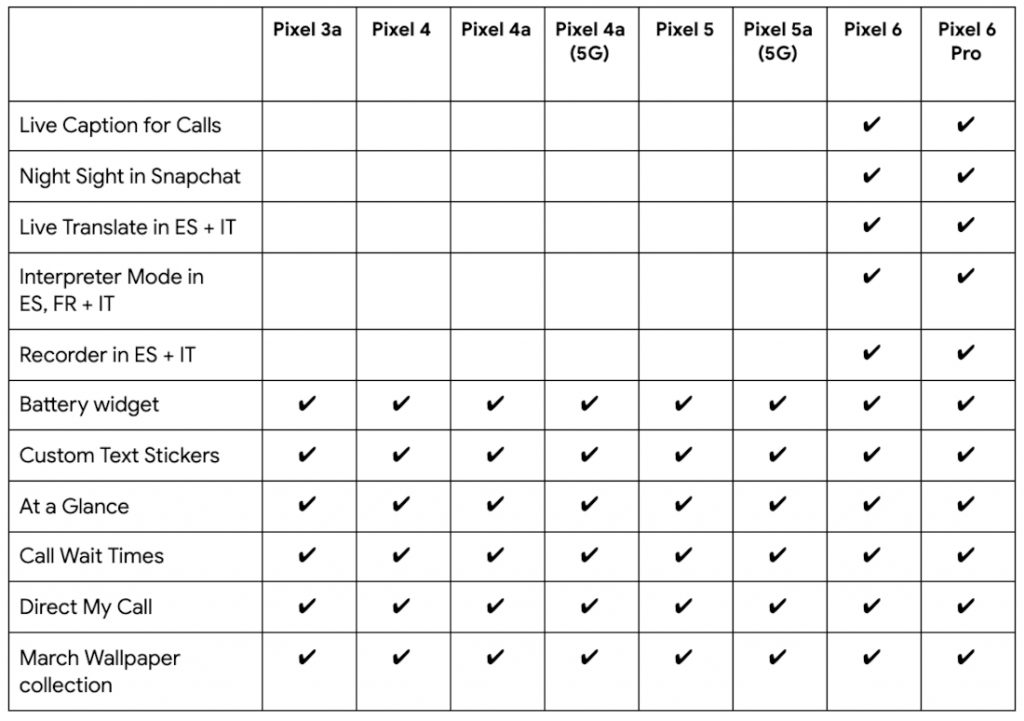 The Pixel Feature drop also fixes a number of bugs and issues, which can be  accessed here. The drop is first rolling out Pixel 3a through Pixel 5a (5G) devices starting today, and later to the Pixel 6 and Pixel 6 Pro.