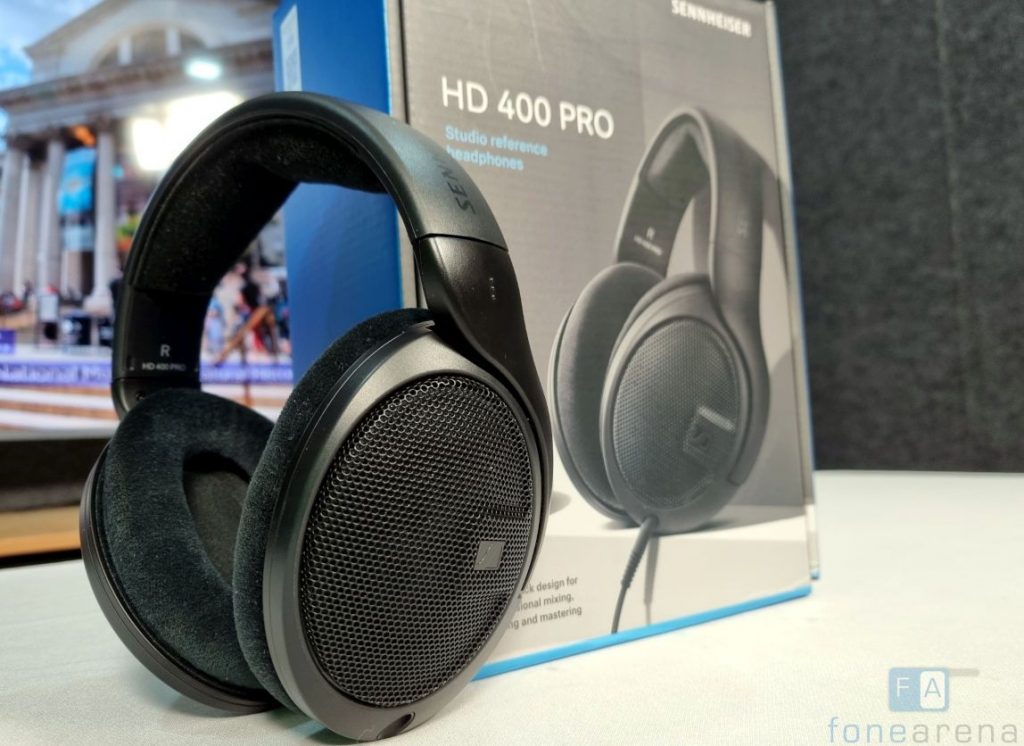 When it comes to audio, the brand 'Sennheiser' carries a lot of value. They are well known among the audio community as a company that offers products with a focus on pure audio quality. They have both consumer and studio-grade products, and the HD 400 Pro open-back headphones belong to the latter. It is a budget-friendly, reference-style pair of headphones that are designed for studio-grade listening. Here is our review of its features and audio quality.
Box Contents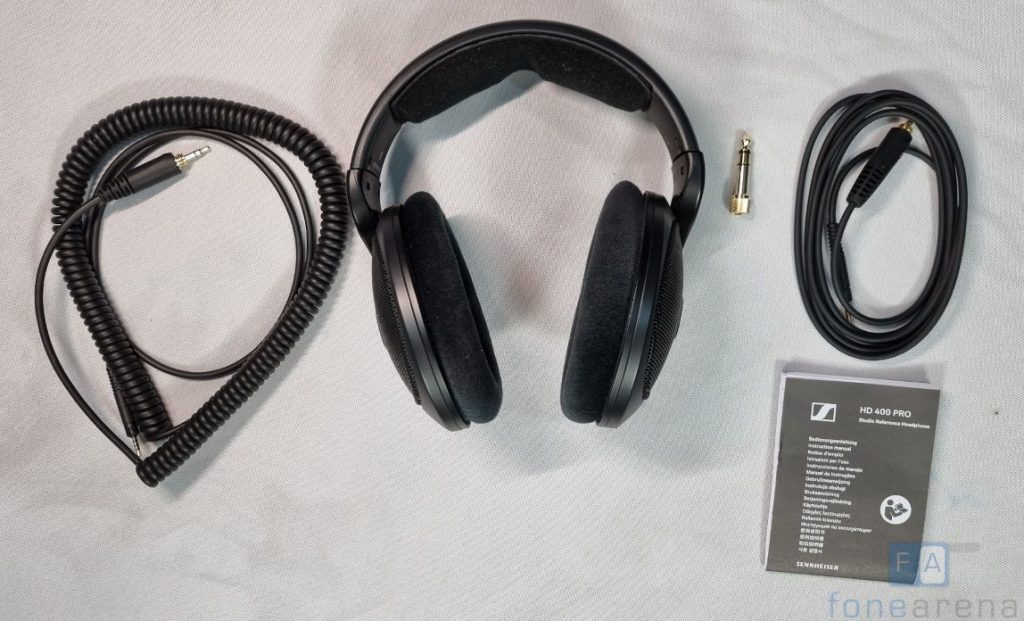 HD 400 Pro headphones
3m coiled cable with 3.5mm jack plug
3.5mm jack plug to 6.3mm adapter
1.8m straight cable
Quick Guide
Safety Guide
Specifications
Sennheiser HD400 Pro
Impedance
120 Ω
Frequency response
6 Hz to 38 kHz (-10 dB)
Sound pressure level (SPL)
110 dB (1 kHz / 1 V RMS)
THD, total harmonic distortion
< 0.05 % (1 kHz / 90 dB SPL)
Ear coupling
Circumaural
Jack plug
3.5 mm jack plug with 6.3 mm adapter
Weight
240 g
Acoustic principle
Dynamic, Open
Ear pad material
Velour
Build quality and design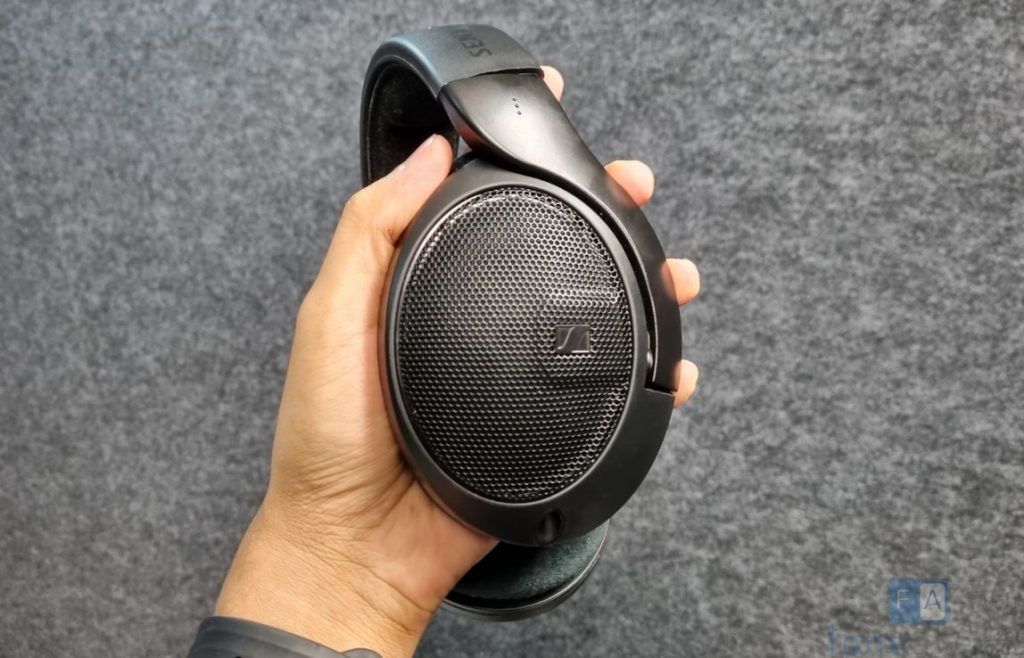 The Sennheiser HD 400 Pro headphones are an extremely light pair of studio headphones, which is mostly due to its plastic build. The quality of the plastic is alright, but it doesn't feel robust. The headband in particular is not very flexible, and feels like it can break easily if it stretches a bit too much. I wish there was a bit of metal reinforcement in a couple places, but that could increase the weight of the headphones and possibly make it uncomfortable to wear during long sessions.
Sennheiser has done a good job with the cushion and clamping pressure, though. There is a good amount of cushioning on the headband that adds to the comfort of wearing the headphones. The ear cups are covered in soft velour, which meant my ears did not get warm during extended listening sessions. The clamping pressure was ideal, and my head did not feel squeezed at all.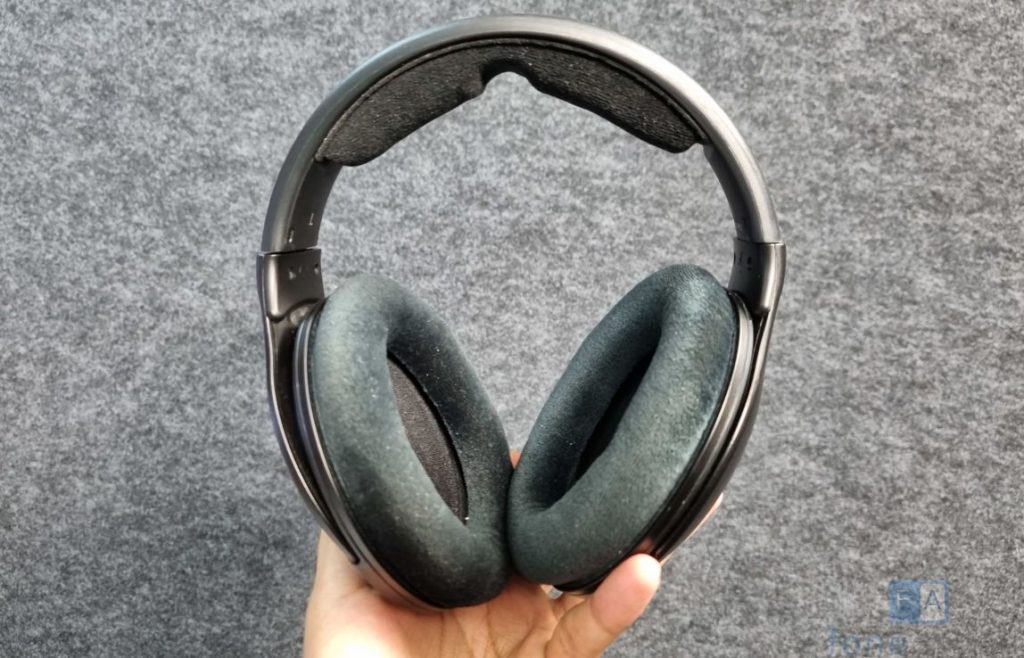 The design of the HD 400 Pro is similar to other high-end Sennheiser headphones. Large oval ear cups that snugly cover your ears, and the colour scheme is all black, including the Sennheiser logo on each ear cup, which give it a nice premium feel. The ear cups themselves have decent depth, but the inside surface touches the tip of my ear ever so slightly. It wasn't much of a problem, though.
In the box, you get both a 3m coiled cable and 1.8m straight cable that both terminate to a 3.5mm jack on side , and on the headphones side, in classic Sennheiser fashion, they terminate into a locking 2.5mm jack. The cables feel high quality, they are detachable and Sennheiser also includes a 1/4-inch adapter in the box, which is nice.
Audio quality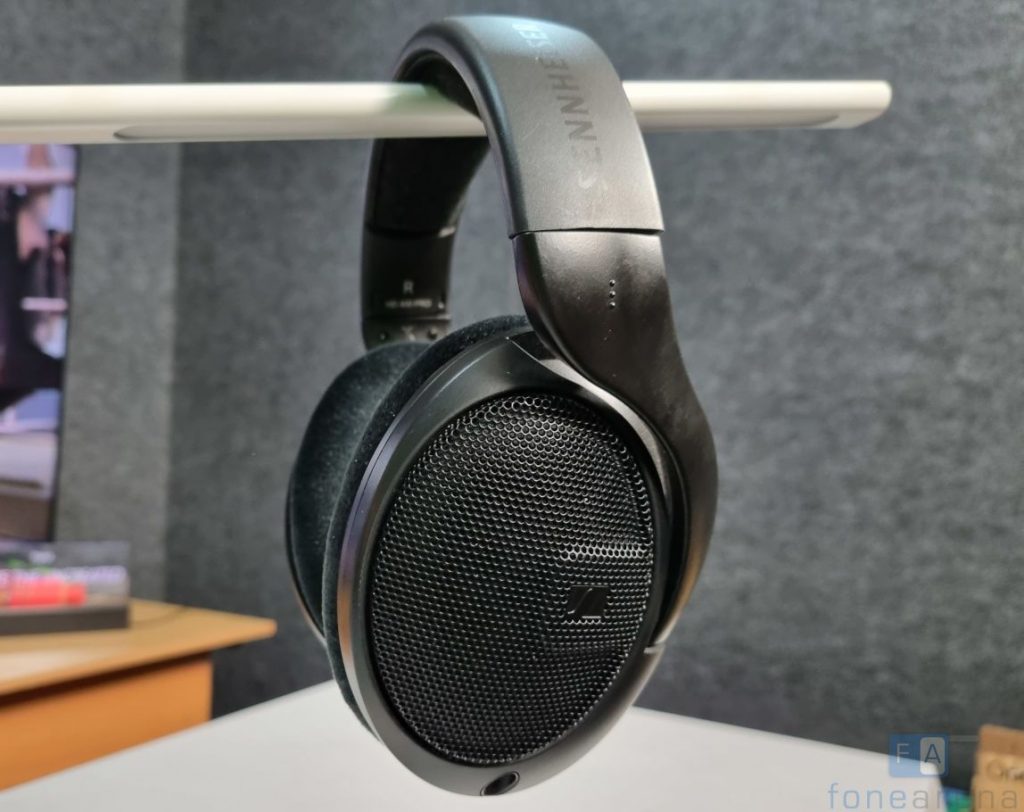 The Sennheiser HD 400 Pro is designed to be used in a studio setting, and it excels the most with high-quality music files. It has an impedance of 120 Ω, which is quite a bit higher than headphones that are designed for casual listening. I would recommend getting a dedicated AMP or an audio interface to power these headphones, but it is certainly usable with most desktops and laptops. During my testing, I used the headphones a lot with an iPad Pro, mostly to test Dolby Atmos music streaming via Apple Music.
As they are studio reference headphones, the HD 400 Pro headphones are tuned to have a very neutral sound signature, which means it should have equal preference in the production of bass, mids and trebles. The imaging feels true to the source, and thanks to the open-back design, the headphones have nice, wide sound staging. In Dolby Atmos mastered tracks like 'drivers license' by Olivia Rodrigo and 'Wonder' by Shawn Mendes, the separation of the many instruments and placement of vocals are very noticeable. The bass is tight and precise with no distortion, and it definitely does not overpower the mids and higher frequencies. Vocals are clear, forward-sounding and clean, and the treble performance is good.
For users who are used to listening headphones that have the typical V-shaped frequency response curve, the HD 400 Pro headphone might sound "boring". The audio is not particularly colourful, and the bass is certainly not very thump-y. However, for the targeted market, it is expected for studio reference headphones and the people interested in buying them will certainly understand. Casual listeners can also enjoy these earphones if they are interested in listening to music as intended by the creators.
Conclusion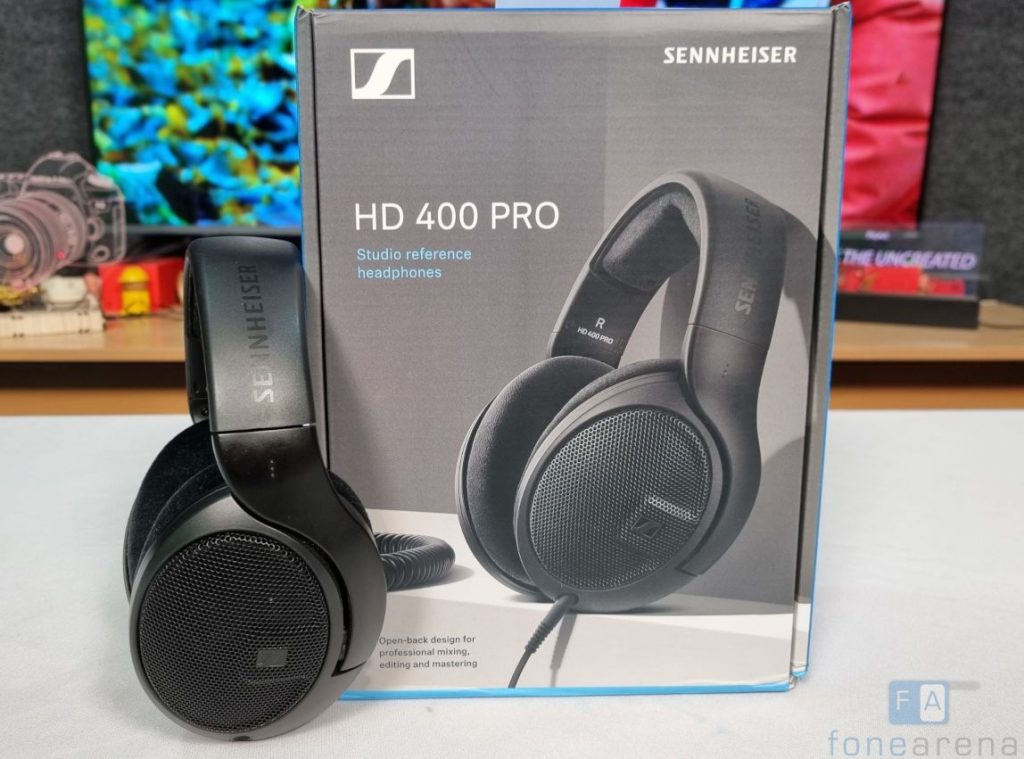 The Sennheiser HD 400 Pro is targeted at the mid-range professional audio market and I think it fits in really well. It is comfortable to wear for long sessions, and the neutral sound signature will be appreciated by audio professionals. The build quality could be better but for the price range, it is perfectly acceptable. Audio professionals will also appreciate having detachable cables, in case they get damaged and need to replace them in the future.
If you are looking to purchase an open-back pair of studio-grade headphones, the Sennheiser HD 400 Pro looks like a great choice if you don't want to spend too much money. If you are a casual listener, you have to remember that these headphones are meant for accurate listening, and do not have fancy features like active noise cancellation or an attached microphone.