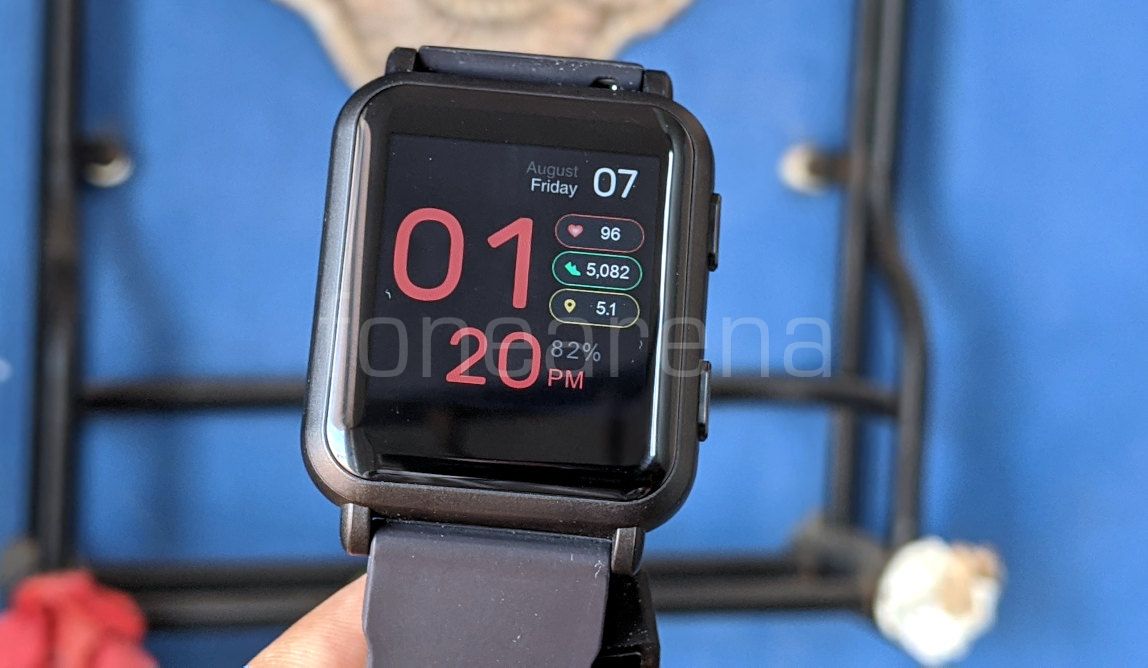 In 2021, the Indian smartwatch market was highly successful as it witnessed a record growth of 274% YoY. Among the nearly 80 brands that are competing in the market, Noise and boAt had the highest market share, with 27% and 26% respectively.

Noise continued to the lead the market overall with over 278% YoY growth during 2021. Noise captured 4 of out of the top 10 models shipped in the market and the ColorFit Pro 2 was its most popular model.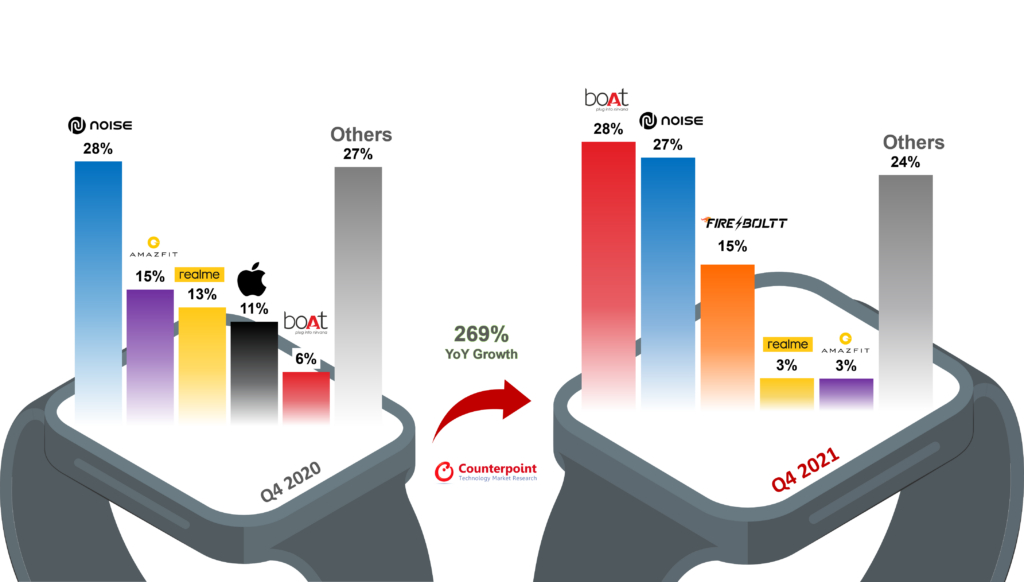 The market also had a highly successful 4th quarter in 2021, with about 8% QoQ growth recorded and during the quarter, boAt had the highest market share at 28%. The Storm smartwatch was its best selling model.
Fireboltt continued in third place with more than 20 models across different price ranges, and they were followed by realme who recorded 23% growth YoY in 2021. Amazfit witnessed 65% YoY growth in 2021, leading the Rs. 10,000 – Rs. 15,000 market segment. The Indian smartwatch market was driven mostly by online sales, with nearly 78% share in shipments.
Commenting on the market trends, Senior Research Analyst Anshika Jain said:
The smartwatch market is showing tremendous growth, which is attributed to increased health awareness, affordable prices, growth of new entrants, discount schemes and numerous launches of feature-packed products throughout the year. More than 86% of the total shipments were driven by the under-INR 5,000 price band, compared to 59% in the previous year. Many of the features which were earlier present in the INR 3,000 – INR 5,000 price band smartwatches are now found in the INR 2,000 – INR 3,000 segment, like SPO2, blood pressure monitoring, voice assistance and larger display. Even features which were earlier prominent in premium smartwatches, like ECG and Bluetooth calling, can be seen in smartwatches priced under INR 5,000.