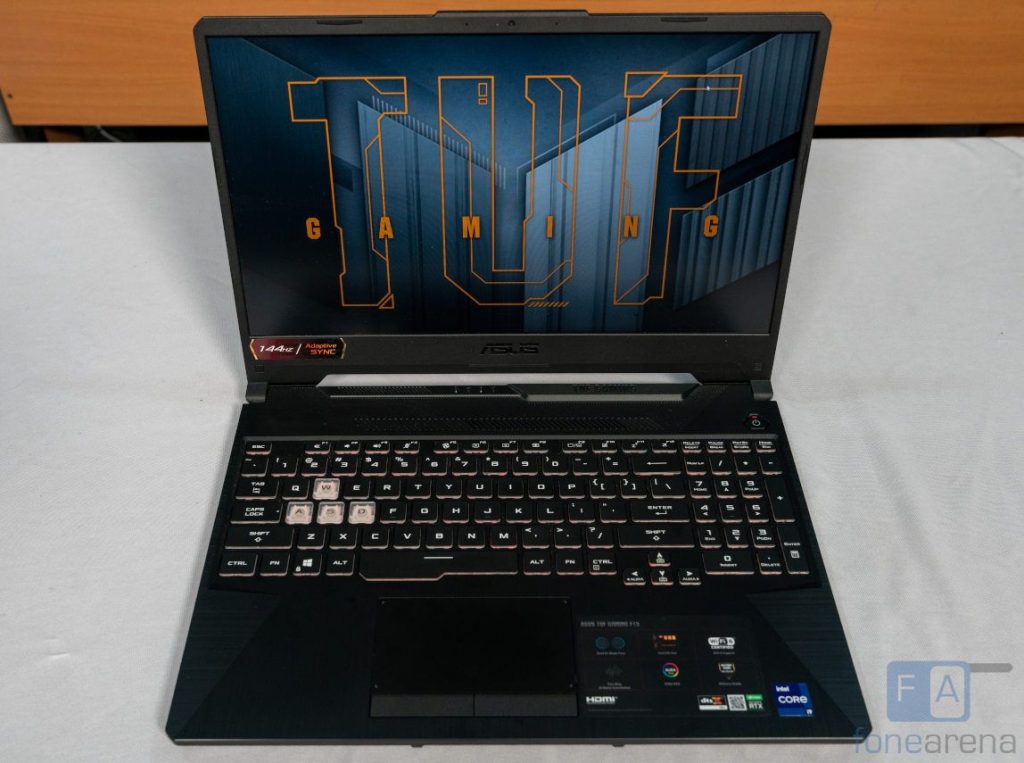 The ASUS TUF series of laptops is well known for offering good performance and strong build quality, but with reasonable prices. Lately, the company has been experimenting with higher-priced TUF laptops that have better specifications and more power. The TUF F15 is one such laptop, offering 11th Gen Intel CPUs and NVIDIA RTX 30-series GPUs. Are these laptops still worth their price increase? Read on in my review of the ASUS TUF F15 to find out.
Design and build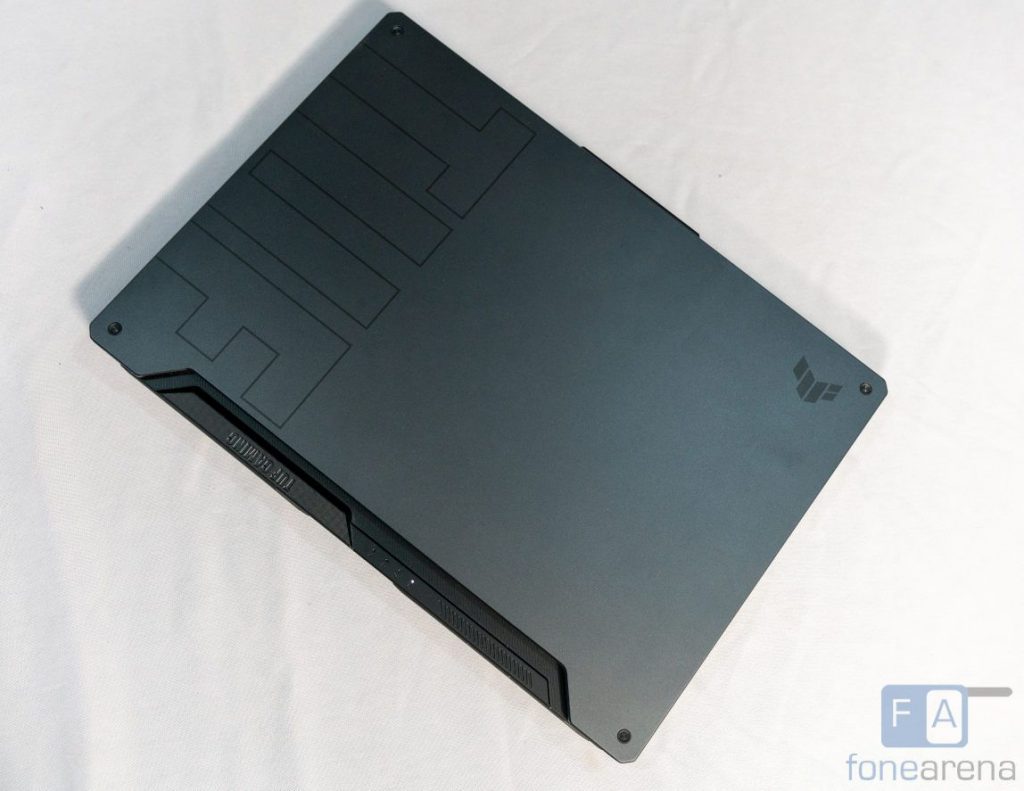 The 2021 ASUS TUF F15 continues to lean heavily into its "tough" aesthetic, although it feels a lot more refined when compared to last year. The TUF logo has been updated for this model with a more minimal, angular design. The grey colour also has been tweaked slightly, with a more industrial finish. ASUS has forgone the 'red and black' gamer aesthetic and instead chose to go for a muted, matte grey look, which I don't mind at all.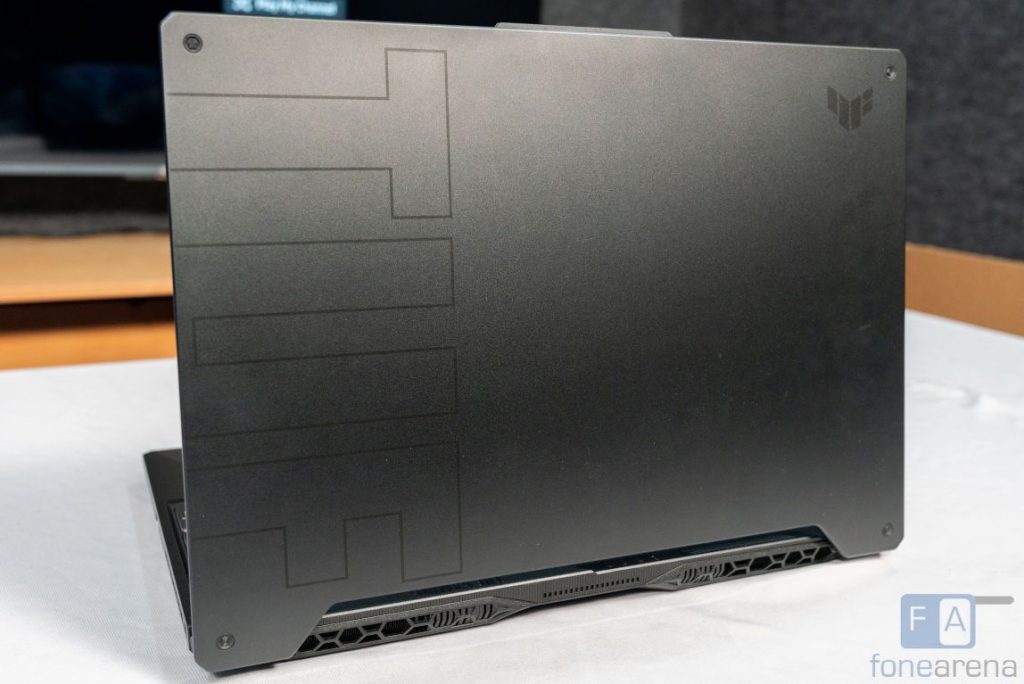 The laptop's lid is similar to the TUF Dash F15 that we reviewed a while ago, with "TUF" written in large text along the left edge and a TUF logo in the top right corner. A unique design element are the four nuts that appear to be embedded into the 4 corners of the lid. I think  it looks cool and adds to the "tough" aesthetic.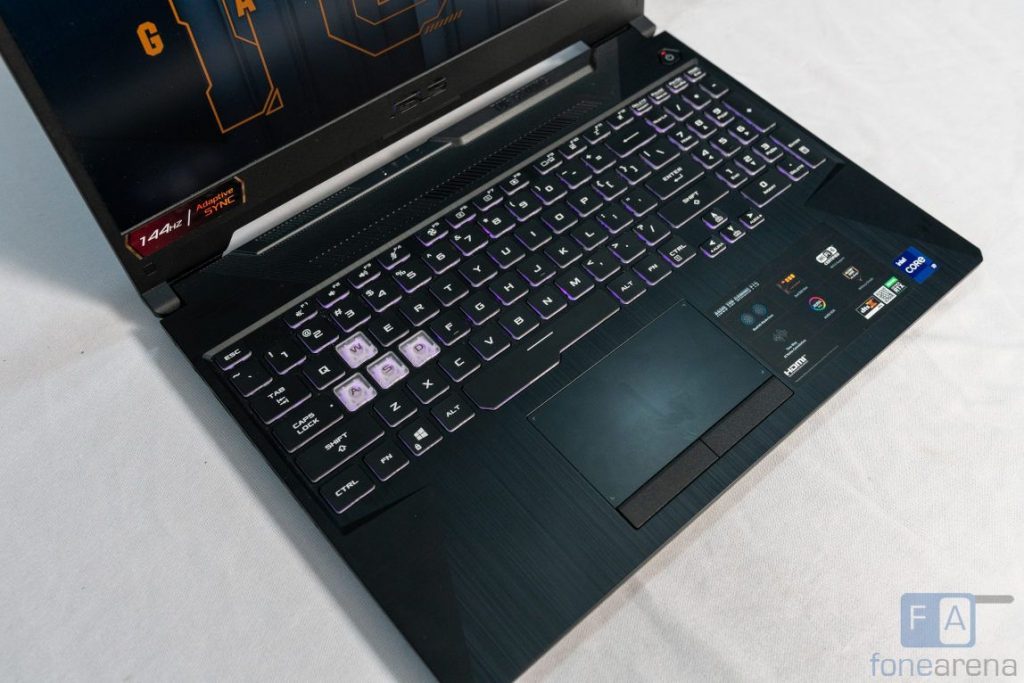 Inside, the keyboard deck has a brushed aluminum finish, and the power button has a unique hexagonal shape. The side bezels are minimal, and the thicker bottom bezel has a TUF logo in the center. The hinge is not too tight, and allows for one-finger opening.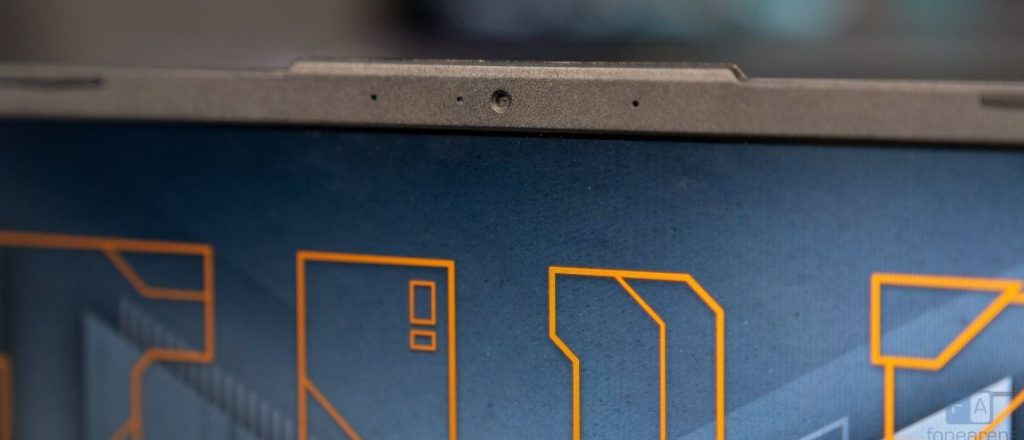 Lastly, there is a webcam that is housed within a small lip on the lid that helps open up the laptop.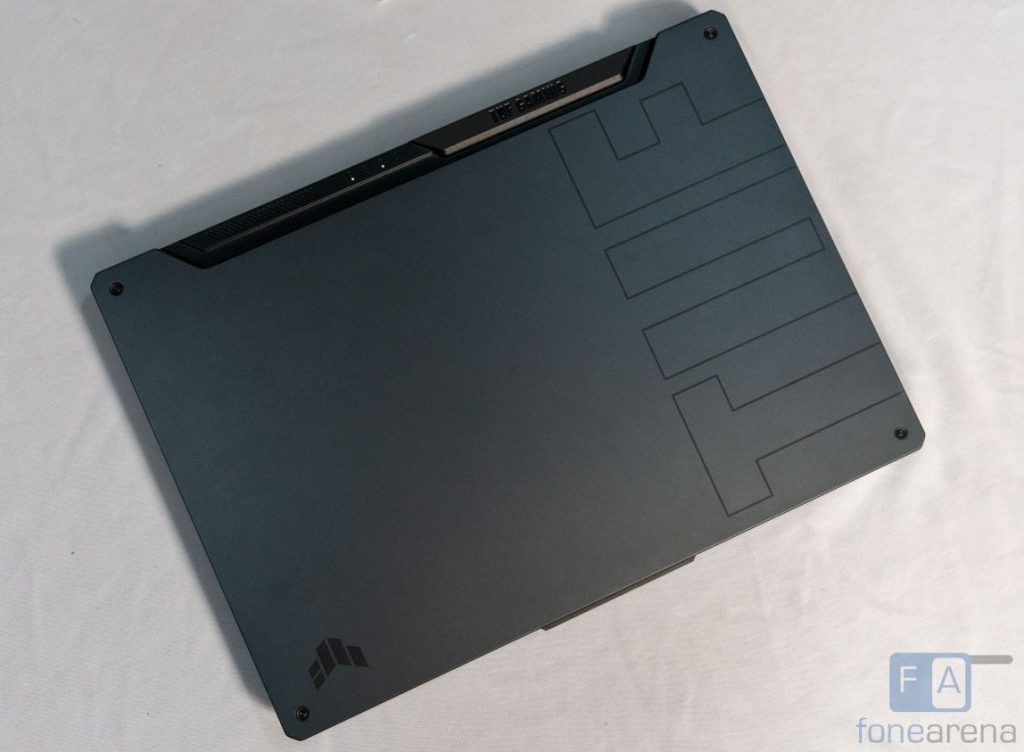 The laptop is made entirely out of plastic, which is quite common among the TUF series laptops. To their credit, the quality of the plastic is high, giving the laptop a hard, strong and sturdy feel. Keyboard deck flex is minimal, and the same goes for lid flex too. The laptop is certified for MIL-STD-810H spec, which means that it should be able to withstand accidental drops and bumps. There is an aggressively styled vent present along the back side and the bottom, which should help with cooling the high-performance internals.
Display and Audio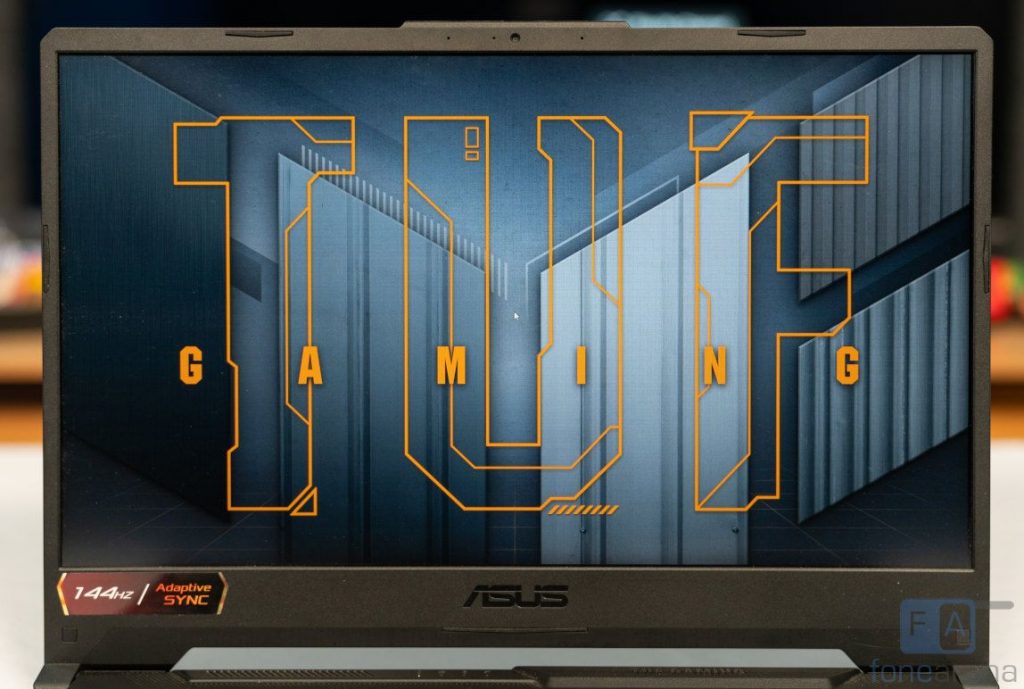 Our model was configured with a 16:9 Full HD IPS matte-finish panel with a resolution of 1920 x 1080, a 144Hz refresh rate, and covers 100% of the sRGB color gamut. Compared to typical budget TUF gaming laptops, the screen has much better colours, a nice high refresh rate and the response time isn't bad either. It has an acceptable amount of brightness and contrast, and the viewing angles are alright. I wouldn't use the panel for intense colour critical work, but for regular gaming, the display is good.
The audio capabilities of the laptop were decent, with two bottom firing units. It supports both DTS:X Ultra and virtual 7.1-channel surround
sound for headphones, which could give an advantage when playing competitive games. The built-in microphones support ASUS' advanced Two-Way AI Noise Cancelation technology, which will remove noise from the input and output for clear communication.
Performance and thermals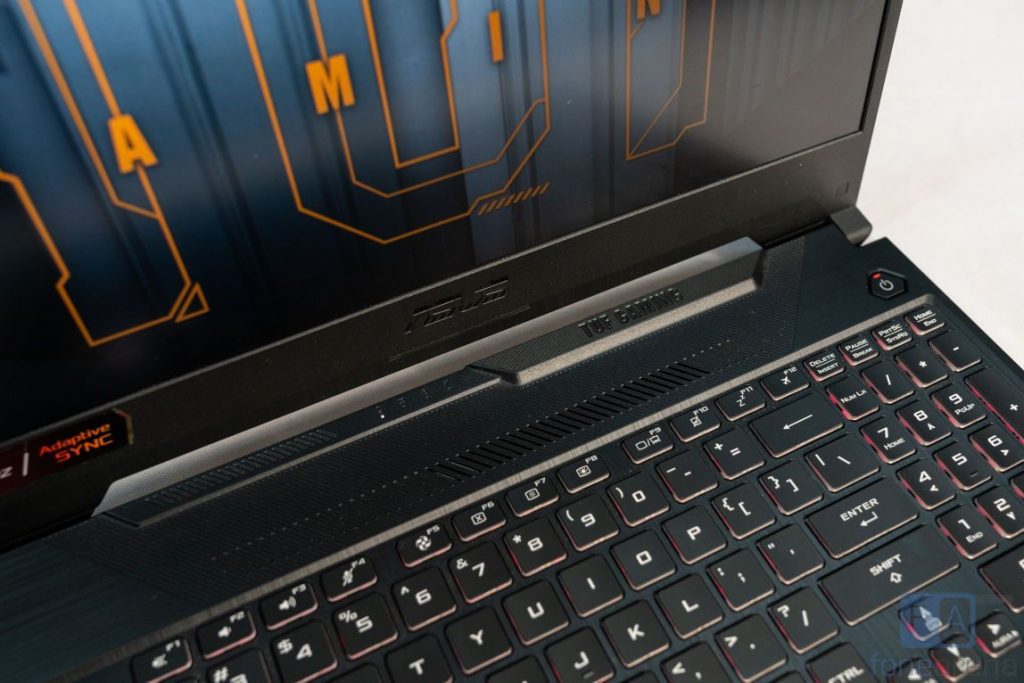 Powering the laptop is an 11th Gen Intel Core i9-11900H processor and an NVIDIA GeForce RTX 3060 Laptop GPU. This is the highest end configuration offered in the F15 series, and as expected, it does provide a lot of performance. The Intel Core i9-11900H is an 8 core/16 thread processor with a base frequency of 2.50GHz and a maximum boost frequency of 4.9GHz. For RAM, our model came with 16GB of DDR4-3200MT/s RAM and for storage, it has a 1TB PCIe SSD. The laptop also has an extra M.2 slot if you want to add more storage in the future.
So how does it perform? About as well as you expect it to. The 11th Gen Core i9 is among the most powerful processors you can get in a gaming laptop, and the RTX 3060 is a good mid-range GPU. The laptop is targeted at 1080p gaming, and it performs well at this resolution for most games, especially in CPU-intensive games.
However, I do feel like there is a mismatch between the choice of CPU and GPU for our model. When you pair the high-end Core i9-11900H processor with a mid-range RTX 3060 Laptop GPU, the GPU becomes a major bottleneck, and it is clearly reflected in GPU-intensive titles. Thankfully, this isn't true for all models of the TUF F15. ASUS does offer configurations where the GPU's power and CPU's power are better matched.
Here are some benchmarks:
When it comes to thermals and acoustics, there weren't any issues. The laptop has two 83-Blade fans that remove heat from 4 heat pipes. When under light load, the system remains quiet and cool, and under a gaming load, the fans get reasonably loud to remove all the heat from the CPU and GPU. With a sufficiently big chassis that can move plenty of air, the TUF F15 does not suffer from thermal throttling issues either. Both the GPU and CPU were able to maintain their clocks well above their base speeds, whether it was gaming or for productivity related tasks.
In "Turbo" mode, which can be turned on in the Armoury crate software, the fans get quite loud, but it did not get annoying at any point. Another useful feature of the laptop is its 0dB technology, where the laptop will turn off the fans in Silent mode and passively cool the system, which is perfect when you need quiet operation. If either the CPU or GPU becomes too hot, the fans will then kick in.
Keyboard, trackpad and ports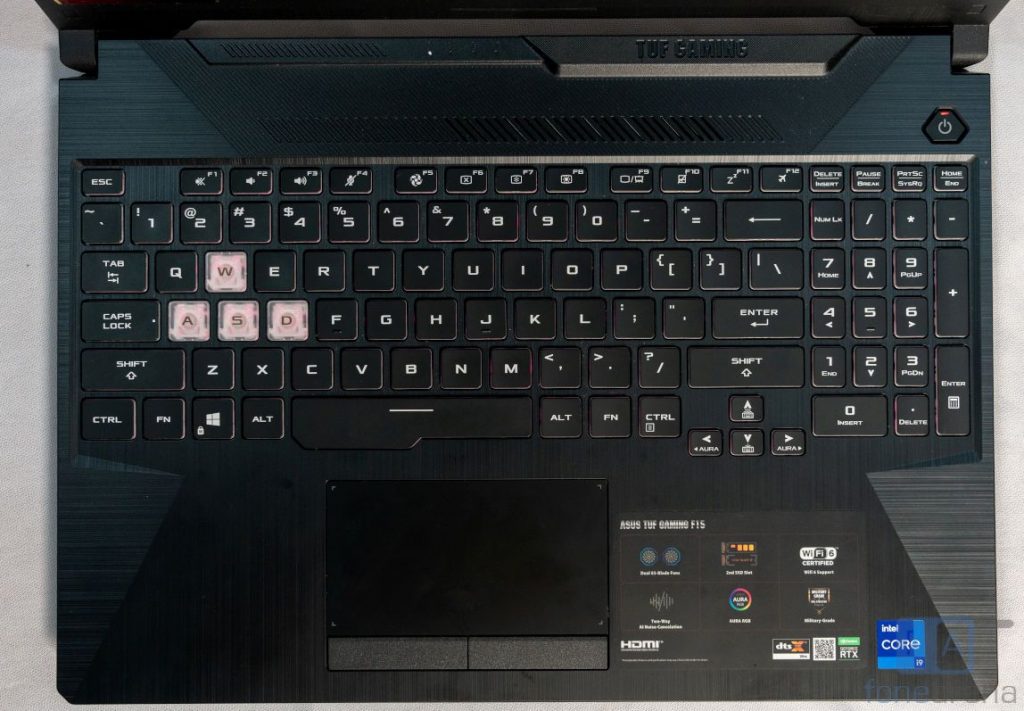 The keyboard on the TUF F15 is good. It is a classic chiclet-style keyboard with single zone RGB backlighting. The keypresses felt good, but nothing exceptional. It has a decent amount of key travel, and they feel reasonably click-y with a softer ending when bottoming out. I had no issues with the layout, and I do like the transparent keycaps on the WASD keys. They give the keyboard a lot more character.
The backlighting can be controlled by using the ASUS Armoury Crate software, and it can sync with other AURA Sync supported peripherals. The keys have a clear font, and the lighting shines clearly through it. One thing I miss is the dedicated shortcut keys that are present above the keyboard in higher-end ROG gaming laptops.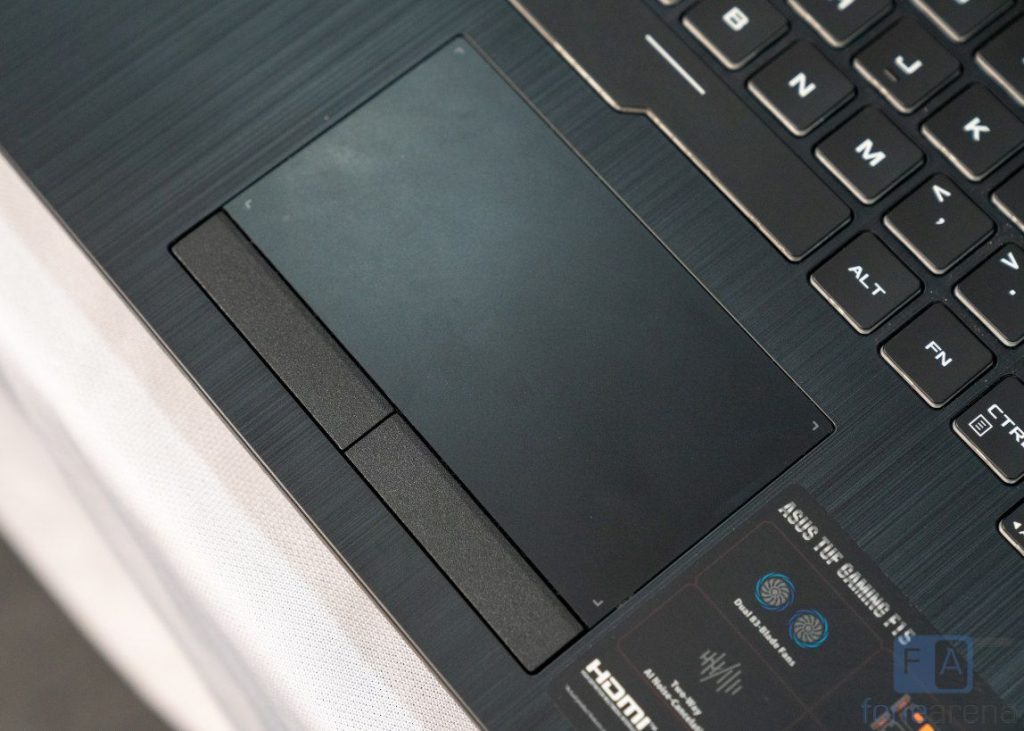 The trackpad is also good, and I faced no issues with the tracking. For mouse clicks, there are dedicated left and right buttons, and you can't click on the trackpad itself. I personally prefer being able to click the trackpad, but your preference may vary.  It uses Windows Precision drivers, and it supports all the Windows gestures.
For ports, there is a headphone jack, an HDMI 2.0b, two USB 3.2 Gen 1 Type A ports, a Type-C Thunderbolt 4 port (with DisplayPort 1.4a and
G-Sync support), a RJ45 LAN and the DC power port on the left side.  On the right side, there is a single USB 3.2 Gen 1 Type A port along with a Kensington lock. Overall, this is a good selection of ports, and I don't have any problems with it.
Battery
Inside the TUF F15, there is a large 90Wh battery, which suggests that it will have a good battery life. However, it does have a Core i9 CPU and a RTX 3060 GPU, so understandably the battery drains quickly. I was able to get about a little over 5 hours of light to medium use, which is only average.
In the PCMark 10 Battery benchmark, the laptop scored 4 hours and 46 seconds. It does not support any fast charging technology, and takes a little over 1.5 hours to fully charge with its 200W power adapter.
Conclusion
For a TUF laptop, the F15 is not particularly cheap. However, for a laptop that has an Intel Core i9 CPU and a RTX 3060 GPU, the F15 is not overpriced either. It offers a good amount of performance, the laptop is built like a tank, and it has a good high refresh-rate display. Our model's configuration is a little mismatched in terms of CPU and GPU power, but there are more reasonable configurations too.
My only issue with this laptop is where it is priced. You can get laptops that offer similar performance with a metal body and better keyboard, such as the HP Omen, Acer Nitro, and the Dell G5. In fact, if you spend a little more, ASUS themselves offer the TUF Dash F15, which has a far better design in my opinion. If you really like the TUF brand, and you like having a strong, sturdy laptop, then maybe you can consider purchasing the TUF F15. In which case, I would strongly recommend going for the Core i7 or Core i5 models.
Pricing and Availability
The ASUS TUF F15 with an Intel Core i9-11900H and NVIDIA GeForce RTX 3060 is priced at MOP of Rs. 1,39,990 and can be found on Amazon.in and offline channel stores across India.