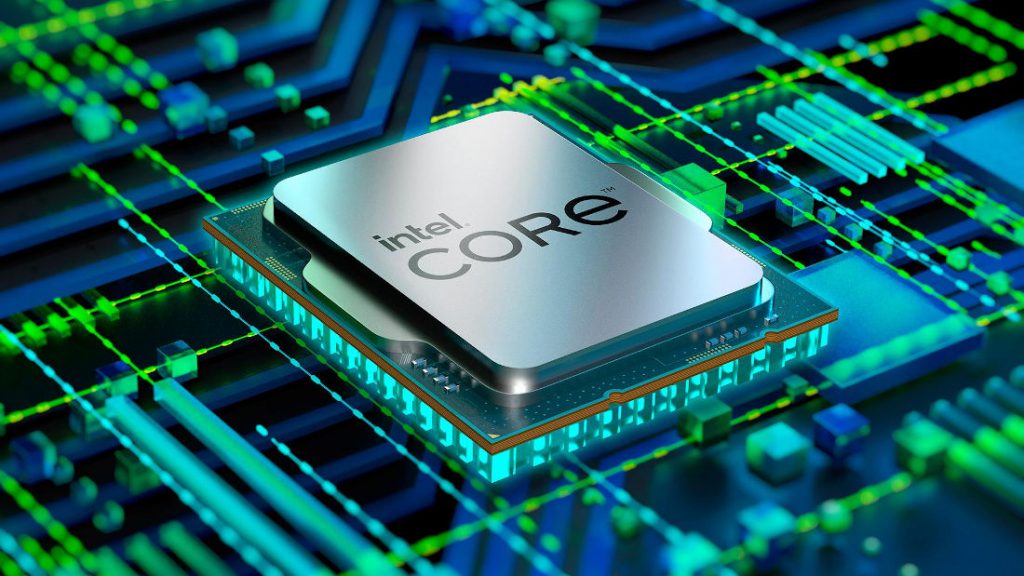 Intel at its CES event introduced 22 new 12th Gen Intel Core 65- and 35-watt desktop processors with scalable power and performance for gaming, creation and productivity. It also introduced 28 new 12th Gen Intel Core mobile SKUs across H-, P- and U-series processors, including new P-series, aimed at performance thin and light laptops. Intel also announced updates to the Intel Evo and Intel vPro platforms.
12th Gen Intel Core Desktop Processor Family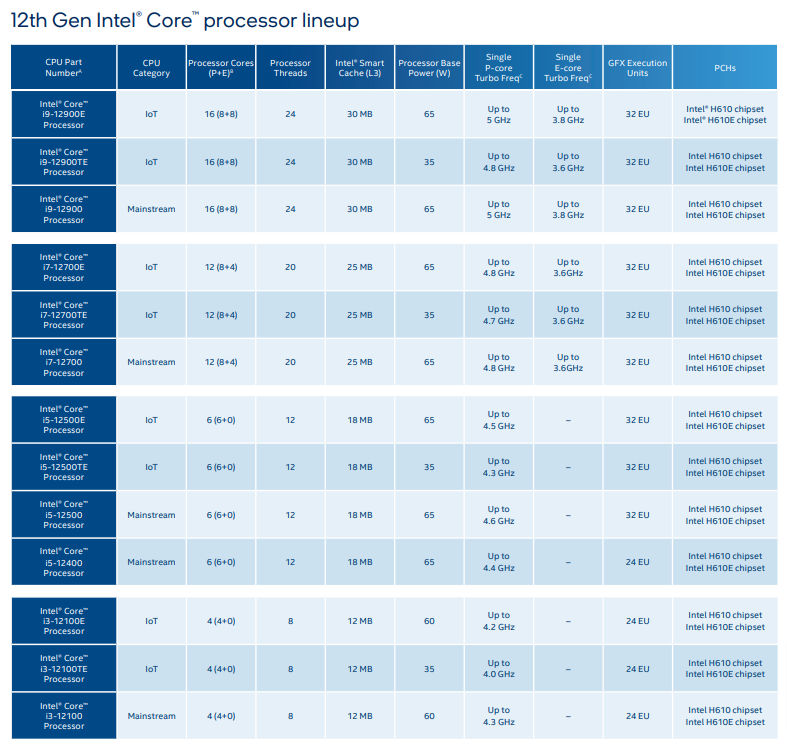 The 22 new processors in the 12th Gen Intel Core desktop processor family range from Intel Core i9 to Pentium and Celeron. These processors (65-watt and 35-watt) promise scalable power and great performance for gaming, creation and productivity. Intel also introduced new Intel Laminar Coolers that accompany the new 65-watt processors.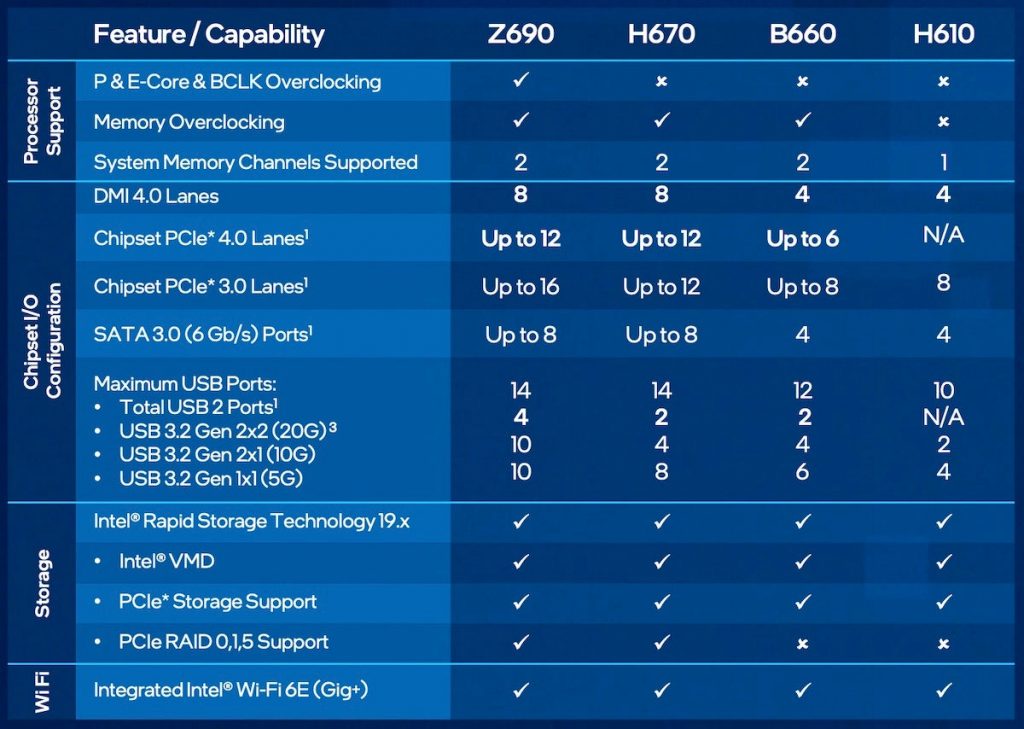 In addition, Intel introduced the new Intel H670, H610 and B660 chipsets that will support broad consumer processors. The new chipset options deliver many of the great Z-series platform capabilities, like PCIe 4.0 lanes, integrated Intel Wi-Fi 6E (Gig+) and Intel Volume Management Device (VMD) – as well as support for memory overclocking.
12th Gen Intel Core Mobile Processor Family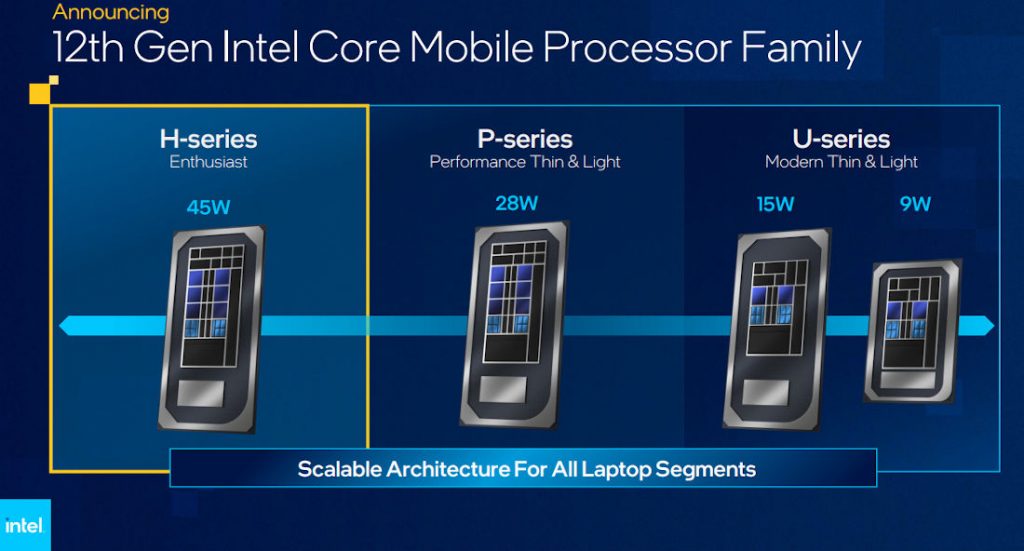 The all-new 12th Gen Intel Core H-series mobile processors include the top-end Intel Core i9-12900HK. It has Performance-cores (P-cores) and Efficient-cores (E-cores) with intelligent workload prioritization and management distribution through Intel Thread Director to improve system performance across single and multithreaded applications.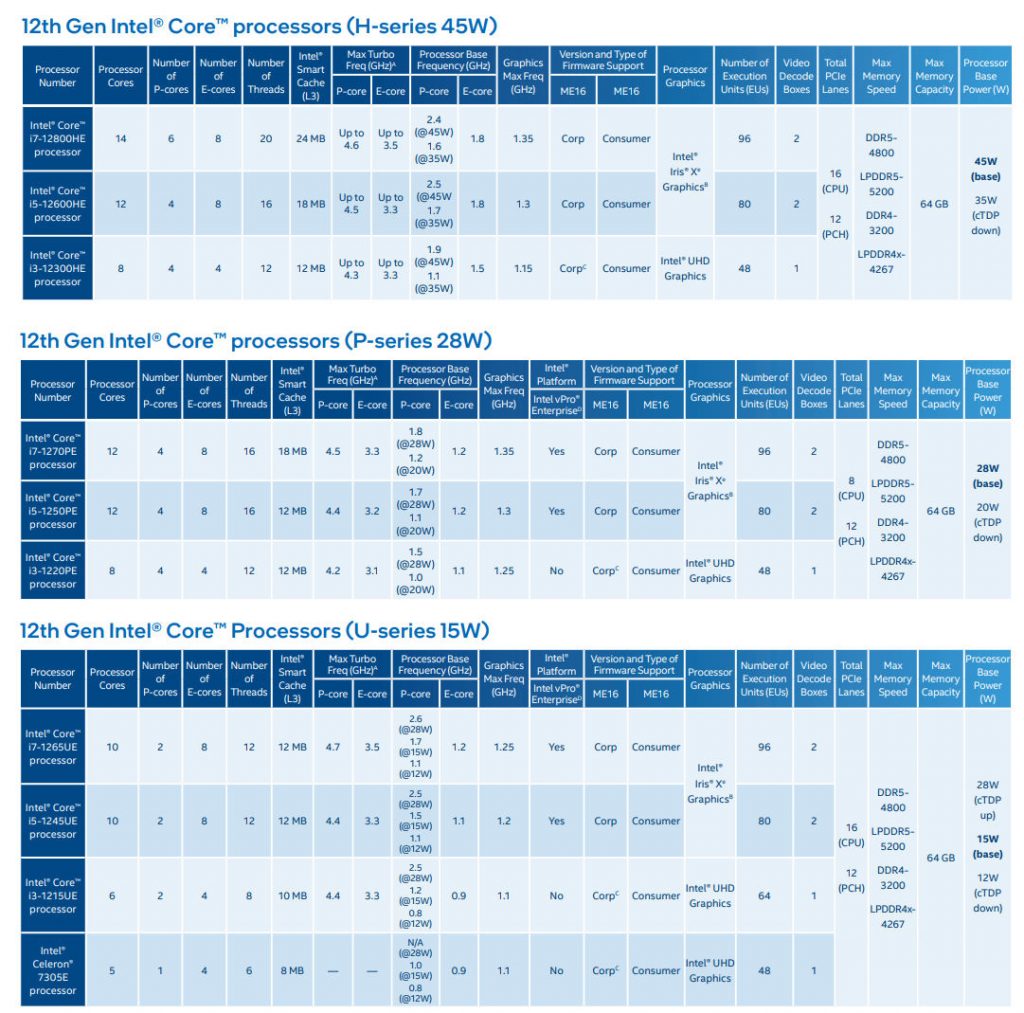 Based on the Intel process, new 12th Gen H-series processors offer:
Up to 5 GHz frequencies, 14 cores (6 P-cores and 8 E-cores) and 20 threads that give the 12th Gen Intel Core i9-12900HK the crown as the fastest mobile processor. It delivers performance leadership over Intel's previous generation and the competition.
Delivers up to 28% faster gaming than the previous mobile gaming leader in the market: the Intel Core i9-11980HK.
Broad memory support for DDR5/LPDDR5 and DDR4/LPDDR4 modules up to 4800 MT/s – a first in the industry for H-series mobile processors.
Nearly three times faster connectivity on exclusive high-speed channels without legacy Wi-Fi interference. Uses integrated Intel Wi-Fi 6E (Gig+)
Thunderbolt 4 support that delivers transfer speeds up to 40Gbps and PC connectivity to multiple 4K monitors and accessories.
3rd Gen Intel Evo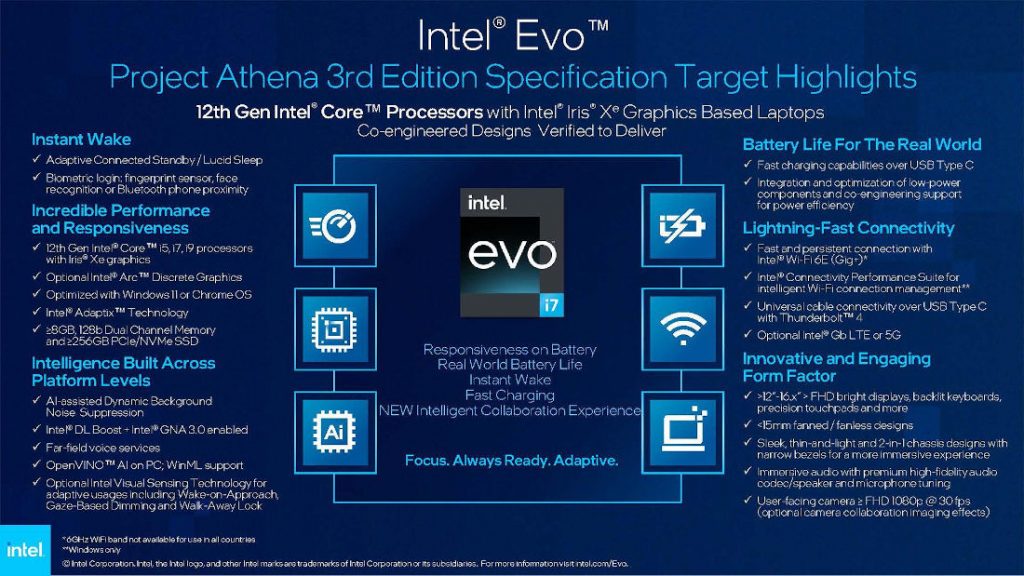 IntelEvo platform for laptops and other on-the-go form factors have also been updated with the third-edition specification and key experience indicators of Intel's Project Athena innovation program. More than 100 co-engineered designs with 12th Gen Intel Core mobile processors – including new foldable displays and, for the first time, H-series in addition to U- and P-series – are expected to start passing Intel Evo verification, and most will be available for purchase in the first half of 2022.
To extend the experience through accessories, Intel announced the Engineered for Intel Evo and Intel Evo vPro program to build end-to-end experiences backed by Intel co-engineering and testing for Thunderbolt and Bluetooth accessories.
Intel Arc GPUs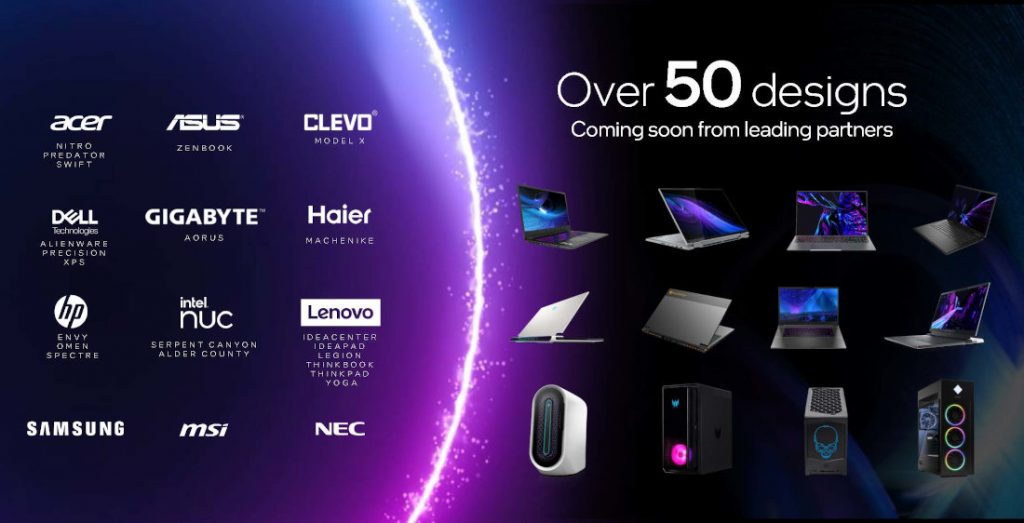 Intel said that it had started shipping its first-gen 'Alchemist' GPUs to manufacturers of desktop and laptop systems, which include Acer, Asus, Clevo, Dell, Gigabyte, Haier, HP, Lenovo, Samsung, MSI and NEC.
It added that it will require discrete Arc GPUs as part of its Evo certification program for laptops using Intel 12th Gen Core H-Series chips. The Intel Intel Arc GPUs will ship in Q1 2022.