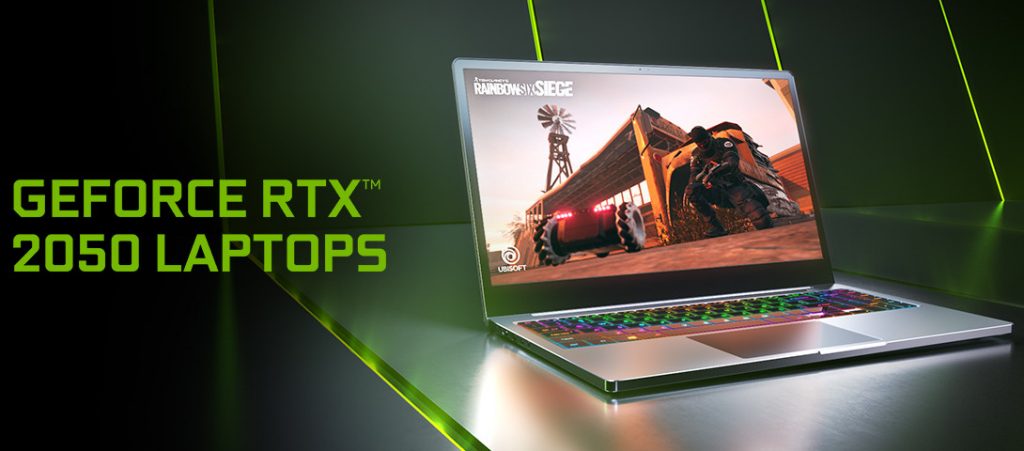 NVIDIA has announced  new GeForce RTX 2050,  GeForce MX550 and GeForce MX570 laptop GPUs for entry-level gaming laptops that will be released in 2022. NVIDIA said that the RTX 2050 features new RT Cores, Tensor Cores, and NVIDIA Encoder to enable features including ray tracing, NVIDIA DLSS, Reflex, and Broadcast, among others.
In addition, the company said that RTX 2050 also works seamlessly with NVIDIA Optimus technology that promise long battery life and optimum performance.

The NVIDIA GeForce MX570 is the company's fastest MX GPU that has more power-efficient CUDA Cores and faster memory speeds compared to the predecessor. The NVIDIA GeForce MX550 is the successor to the GeForce MX450 with more CUDA Cores and faster memory speeds.
Unlike MX550 which uses Turing architecture, the MX570 is Ampere-based and uses Samsung 8nm manufacturing process compared to TSMC 12nm  process in MX450 and MX550 GPUs. The company has not confirmed CUDA Cores or Memory Clock yet.
We can expect new entry-level laptops powered by these new GPUs by spring 2022, and we could get some announcements about the laptops at the CES 2022 that starts from January 4th.