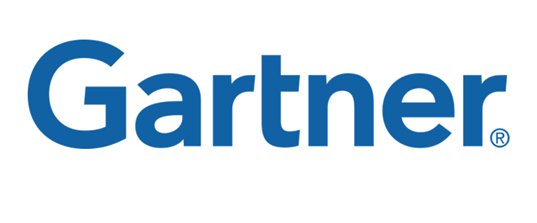 Recently we told you that Gartner is predicting that by 2015, Android operating system will be conquering the mobile market and WP7 will be runner-up. Now Gartner is back again with another chart in which they are predicting about tablets. We are in the beginning of 2011 and we have already seen a lot of tablets, so that's why we are calling 2011 year of tablets. A lot of manufacturers are planning to launch tablets this year and most of them are Android powered. So where do you think Android and iOS will stand in 2015 if we talk about tablets. Let's talk about it.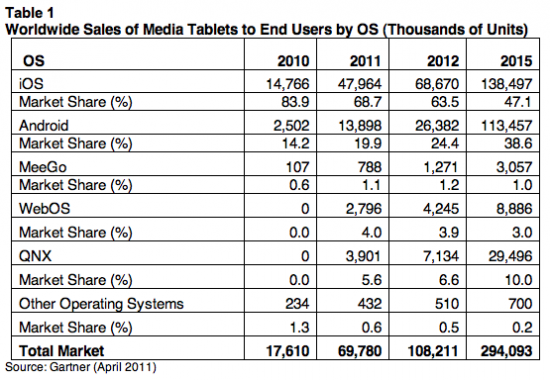 In 2010, iPad market share was 83.9% and now it's 68.7%. Anyone know the reason of this fall? If you are thinking its Android then you are right. In 2010, Android share was 14.2 and now it's 19.9. Other OS's are way too far from iOS and Android. If you are thinking that Android will beat iOS by 2015, then correct your facts because iOS will still lead but every year, its market share will drop gradually and probably by 2016 or 2017, Android will take it down. As you can see in the chart, Android market share is growing rapidly each year and it's getting close to iOS. So what I think is that Apple is going to face some hard time and they have to bring something which can kick Android out of the water, which is obviously not easy.
In 2010, only 17 million tablets were sold, and now Gartner is predicting that around 70 million tablets will be sold this year, and in 2012 it will cross 100 million and in 2015, it will touch 300 million.
Well folks, Gartner is just predicting and making some guesses. Most of the time their predictions are true, but not all the time. So let's wait and see.
So tablet fanatics out there, do you think that Gartner predictions are right?