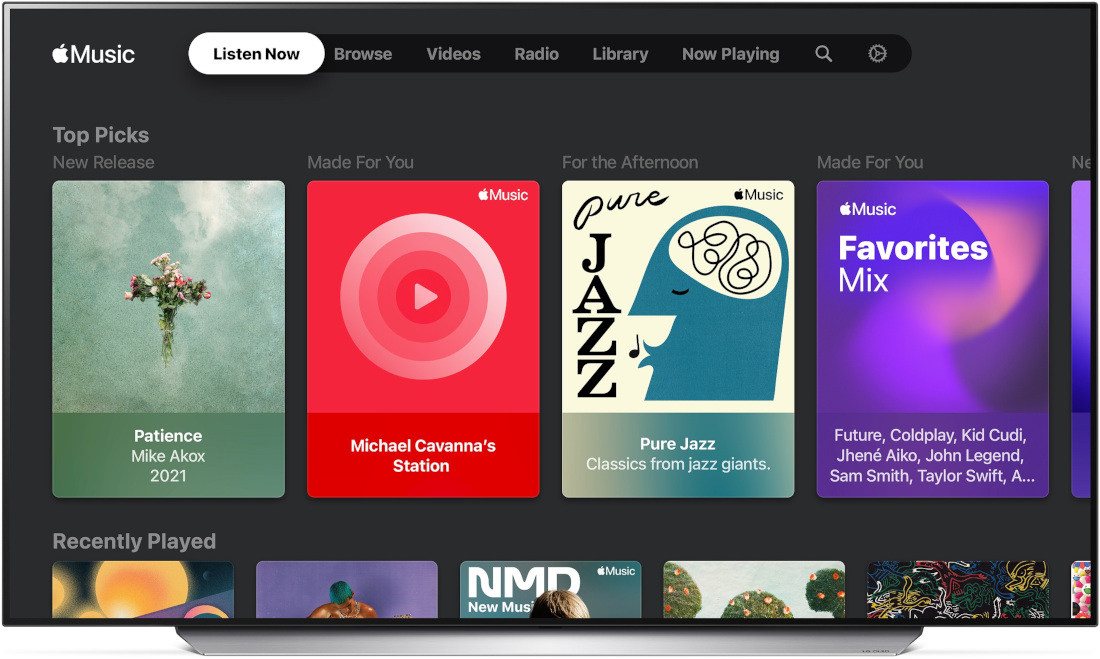 LG has announced support for a native Apple Music app on their Smart TV models running webOS 4.0 and higher. Apple subscribers will be able to sign into the app and access the complete catalogue offered by Apple Music straight from their TV.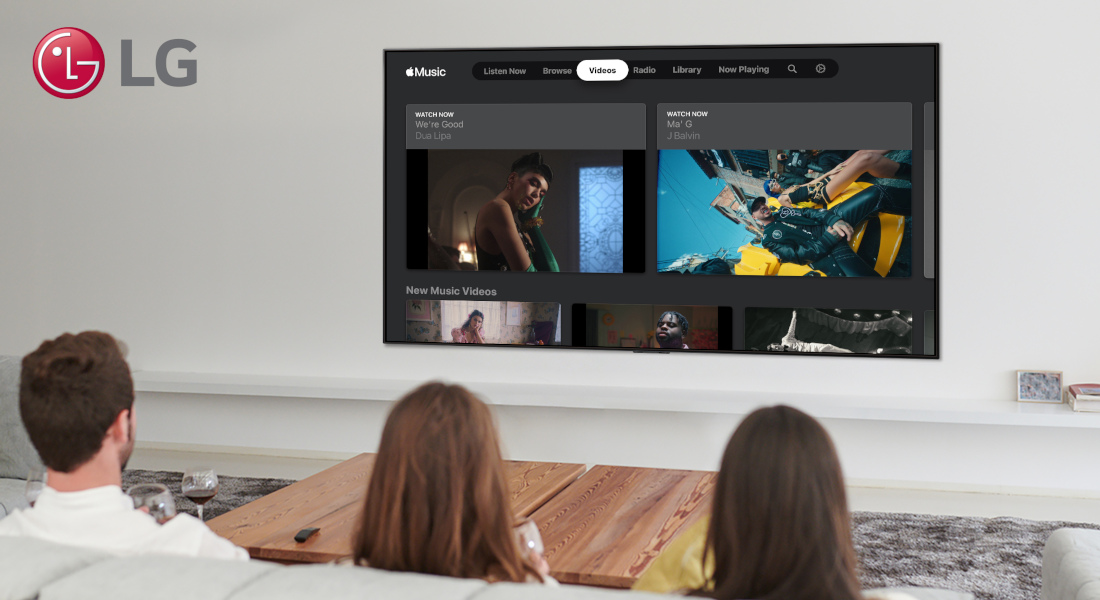 The native Apple Music app will be available LG Content Store for LG Smart TVs running webOS 4.0 and higher. Through the app, subscribers can access over 90 million songs ad-free, over 30,000 playlists, music videos in 4K and also Apple Music Radio live.
The Apple Music app experience on the LG smart TV will be similar across iPhone, iPad, Mac, HomePod mini, PC, and Android, but with a few enhancements for a large display. For parties and gatherings, subscribers can sign along together with the time-synced lyrics feature, and of course, they can access all the songs, albums, and playlists from their own music library.
Owners of LG Smart TVs can download Apple Music from the LG Content Store, sign in to an existing account with their Apple ID, or try Apple Music free for 3 months.