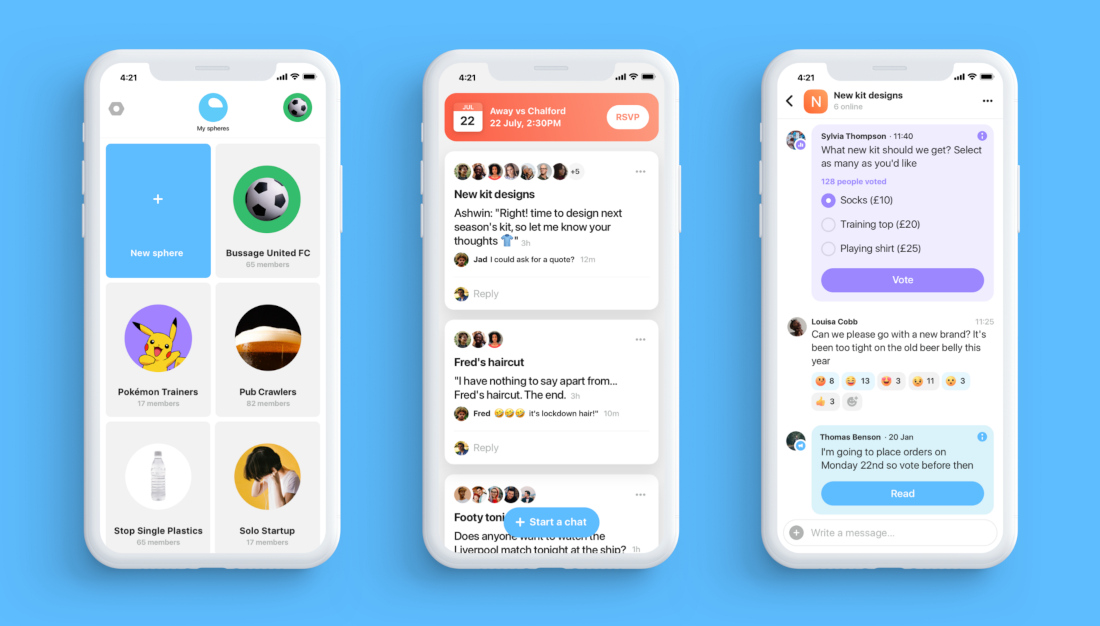 Social media giant Twitter has reportedly acquired a London-based startup company called Sphere that is known for their group chat app service. The team from Sphere will be joining Twitter and will work on various services within Twitter such as Communities, Direct Messages, and Creators initiatives.
The Sphere chat app is known as a group messaging service with a focus around the 'group' aspect of chats. Some of the many features of the app is how they automatically clear out old or irrelevant chats, and boost essential messages like polls, events, and announcements.
Lately, Twitter has been expanding the number of services they offer such as Spaces, Communities, etc., however they still lag behind other social media apps when it comes to personal and group chats. The acquisition of Sphere should help Twitter improve upon their direct message services and more.
In a blog post, the team at Sphere commented,
Today's announcement means we have the opportunity to take what we've learned at Sphere and bring our efforts to a whole new level. While we'll be winding down our standalone product next month, we're excited for our team of 20 to continue onwards within the Communities, Direct Messages, and Creators initiatives at Twitter. We can't think of a better home for this work and are beyond excited to get started.