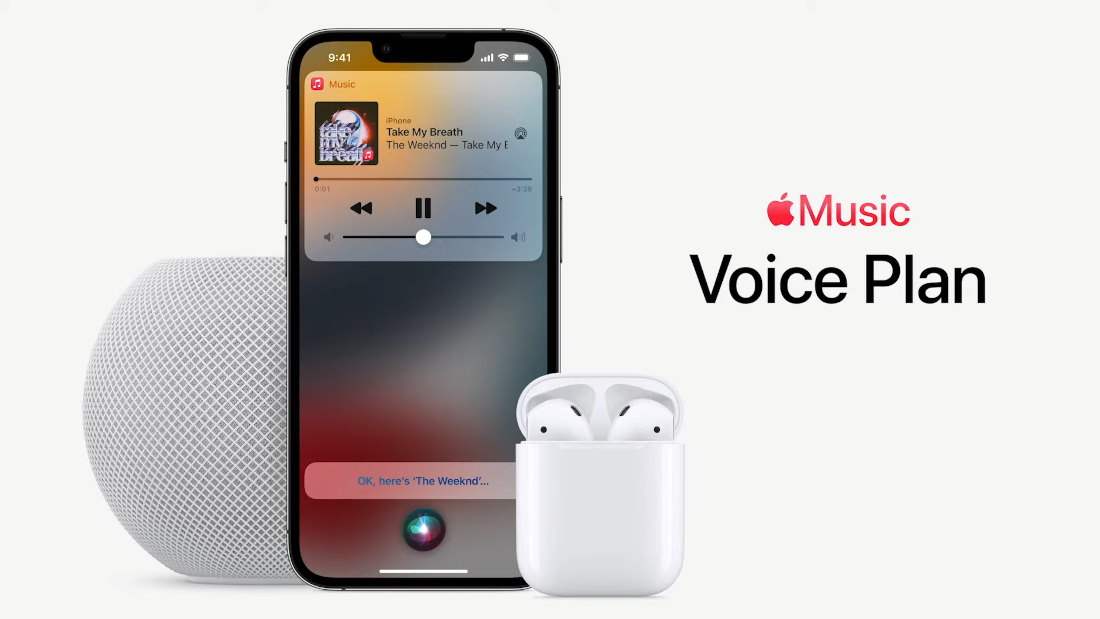 At their Unleashed event today, Apple announced a new subscription tier for their Apple Music music streaming service, simply called the Voice Plan. As the name suggests, this new tier is designed to work with Apple's Siri voice assistant, and offers many of the same benefits as the more expensive subscription tiers.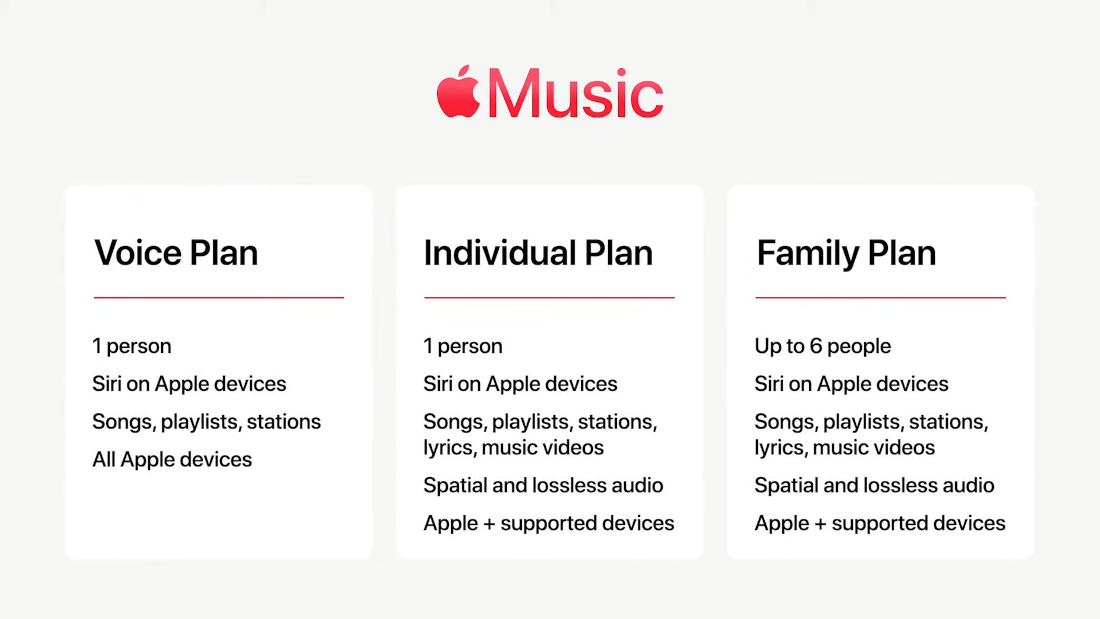 The new Voice Plan is essentially a stripped down version of the Individual Plan that Apple Music currently offers. It will offer the service's entire catalog of 90 million songs, playlists, and Apple Music Radio. Specifically on Apple devices that support Siri, subscribers will be able to access this by simply asking Siri.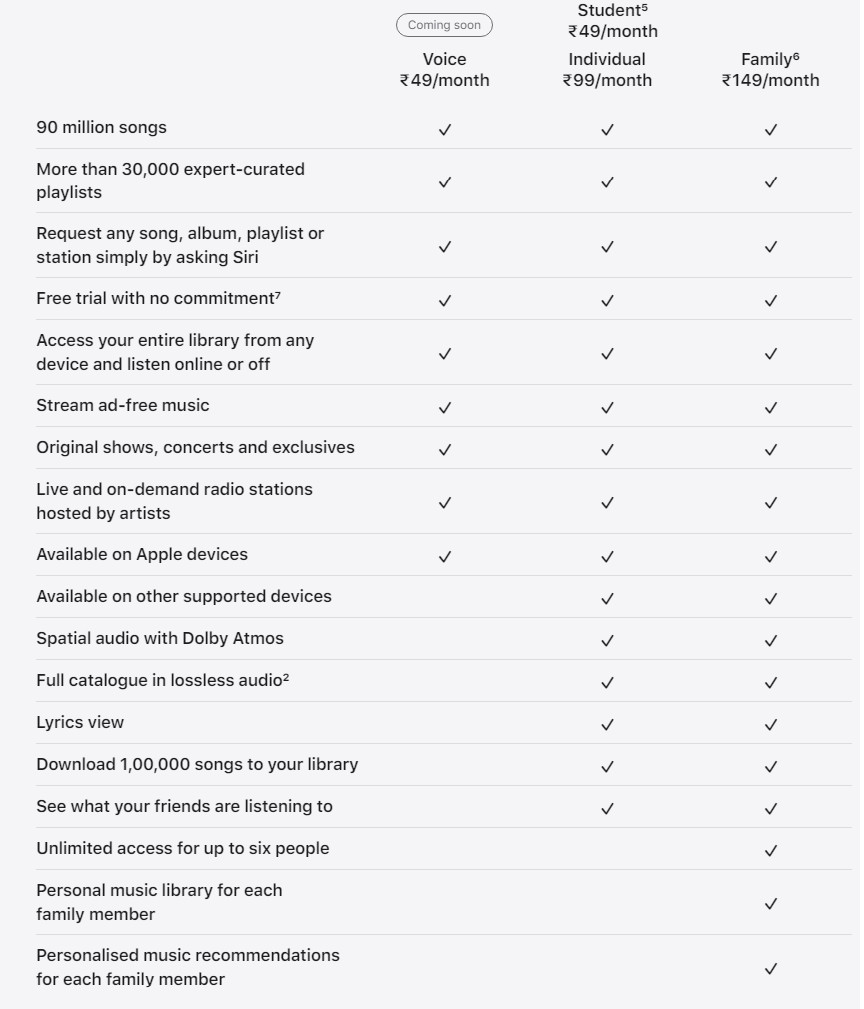 Subscribers will be able to play music across all of their Siri-enabled devices, including HomePod mini, AirPods, iPhone, or any other Apple device, and when using CarPlay too.
As for what features are missing in the cheaper Voice Plan, there isn't support for Spatial Audio and Lossless Audio, Lyrics and Music Videos. For these features, subscribers will need to upgrade to the Individual Plan or Family Plan.
The Apple Music Voice Plan is priced at Rs. 49 per month, and it will be available in 17 countries in the coming weeks, including:
India
Australia
Austria
Canada
China
France
Germany
Hong Kong
Ireland
Italy
Japan
Mexico
New Zealand
Spain
Taiwan
United Kingdom
United States
Commenting on the announcement, Oliver Schusser, Apple's vice president of Apple Music and Beats, said:
Apple Music and Siri are natural partners and already work seamlessly together. With Siri actively used on hundreds of millions of devices worldwide, we are thrilled to add this new plan that delivers an effortless music experience just by using your voice and makes Apple Music accessible to even more people around the world.