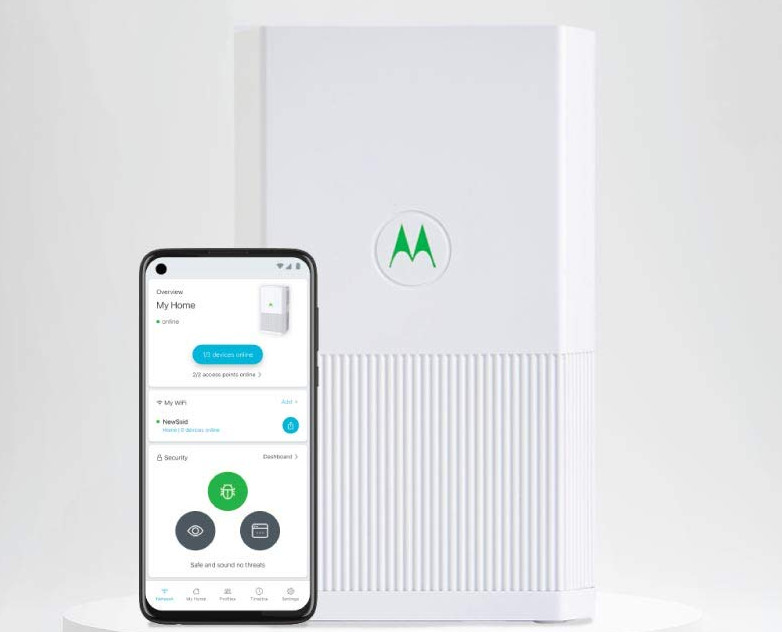 Minim, popular of creating intelligent networking products under the  Motorola brand has officially Motorola MH7020 Home Wi-Fi Mesh System in India. This comes with a companion mobile app, motosync, and the Motorola MH7020 mesh system combined with the motosync app promise exceptional coverage, network security, performance, and control at the competitive price.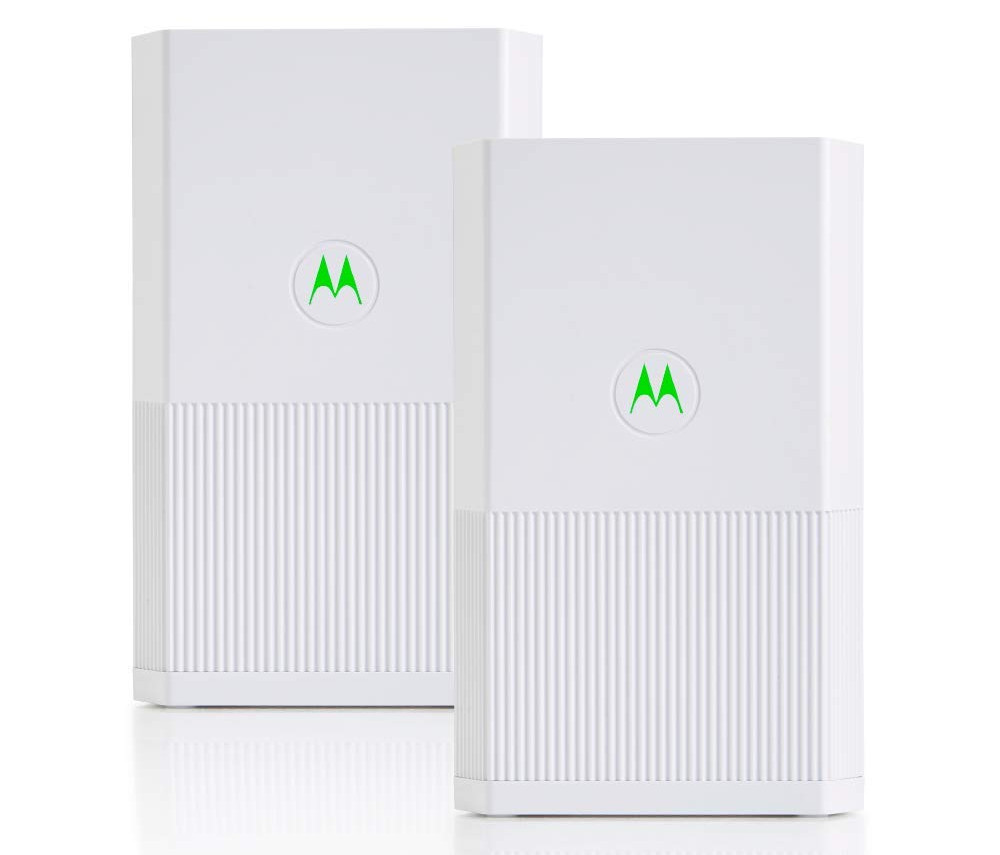 The Motorola Whole Home Wi-Fi with Intelligent Tri-band technology has a dedicated channel for Wi-Fi back haul, assuring the fastest Internet speeds possible. With high-power Wi-Fi amplifiers, the Motorola Whole Home Wi-Fi System will offer up to 5,000 square feet of coverage, eliminating Wi-Fi dead spots in your home.
The Motorola MH7020 mesh system comes with a mobile app, formerly known as MotoManage. Indian consumers will be directed to a free upgrade to the new motosync app— offering lifetime access to premium features for a seamless and secure, connected experience. The motosync app helps you monitor your home Wi-Fi from anywhere and:
Safeguard your network with advanced threat detection and security alerts
Stop unwanted devices from joining your network
Optimize network performance with speed and signal strength scans
Keep your family safe with parental controls
The Motorola MH7020 is available on Amazon India and Flipkart, priced at:
Rs. 7,999 for MH7020 (1-pack): Mesh-Ready Wi-Fi Router
Rs. 13,999 for MH7022 (2-pack): 1 Whole Home Wi-Fi Router and 1 Whole Home Wi-Fi Satellite
Rs. 19,999 for MH7023 (3-pack): 1 Whole Home Wi-Fi Router, 2 Whole Home Wi-Fi Satellites
Commenting on the launch, Prashanth Mani, Executive Director, Motorola Asia Pacific, said:
We at Motorola always believe in delivering innovation that matters to consumers. India represents over 22 million broadband users and is growing rapidly, while the number of Wi-Fi product offerings are limited. Indian consumers need more choice to improve their home networks, and the Motorola brand, which is trusted for industry leading technology, exceptional product quality and excellent performance, is an ideal choice. With class-leading hardware coupled with the motosync app that offers parental controls, data tracking, and advanced management options, we expect Motorola MH7020 to be one of the leading Wi-Fi mesh systems in the India market.