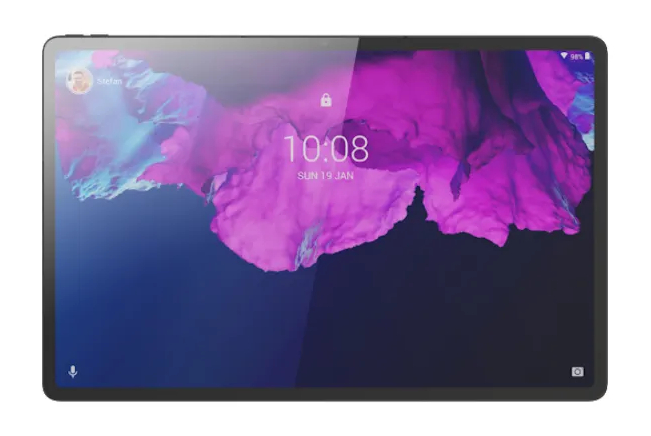 Images and specifications of Lenovo's next flagship tablet, the Tab P12 Pro, have surfaced. This tablet will be the successor to the Tab P11 Pro that was launched in India earlier this year, and looks to be powered by the Snapdragon 855 processor for a flagship experience.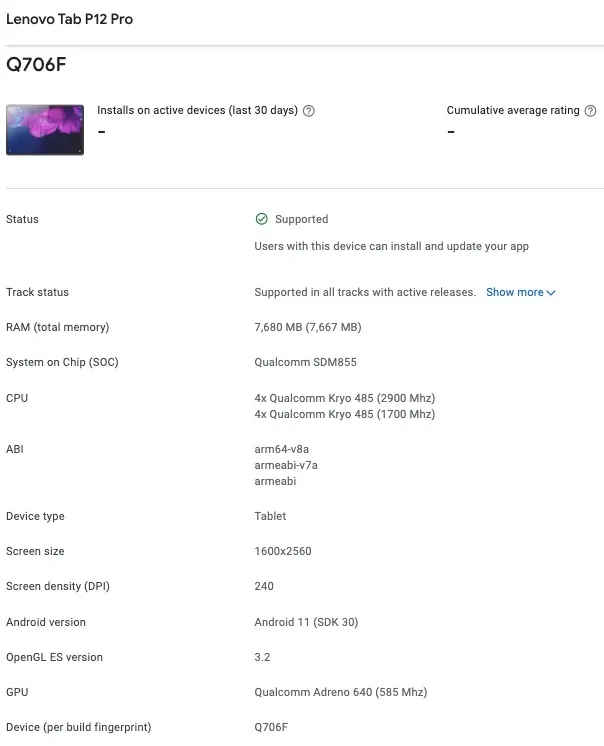 The leaked image and specifications were spotted via Google Play Console listing, which shows the Lenovo Tab P12 Pro indicated by the codename TB-Q706F. The same "TB-Q706F" codename is also present Google Play Supported device list, which verifies the existence of this tablet.
According to the listing, the Tab P12 Pro will be powered by the Snapdragon 855 SoC and it will have 8GB of RAM. For the display, it will feature a 1600 x 2560 pixel resolution display, with a pixel density of 240PPI, and it should bve OLED, same as the P11 Pro. For the software, it will reportedly run Android 11 out of the box.
If these leaked specs are true, the Tab P12 Pro will have significantly more power than the current Tab P11 Pro, which is powered by the Snapdragon 730G SoC. It looks like Lenovo is going after the flagship tablet market, which is currently occupied by the Apple iPad and the Samsung Galaxy Tablet.