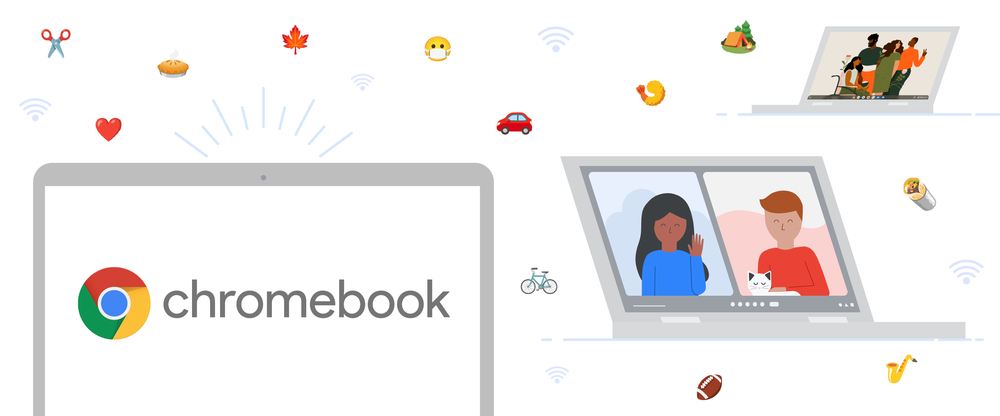 Google is rolling out a new update to ChromeOS for Chromebooks that adds a couple of new features. These include a new shortcut to launch the emoji picker, support for eSIM on compatible Chromebooks, a new collection of wallpapers inspired by the concept of togetherness and more.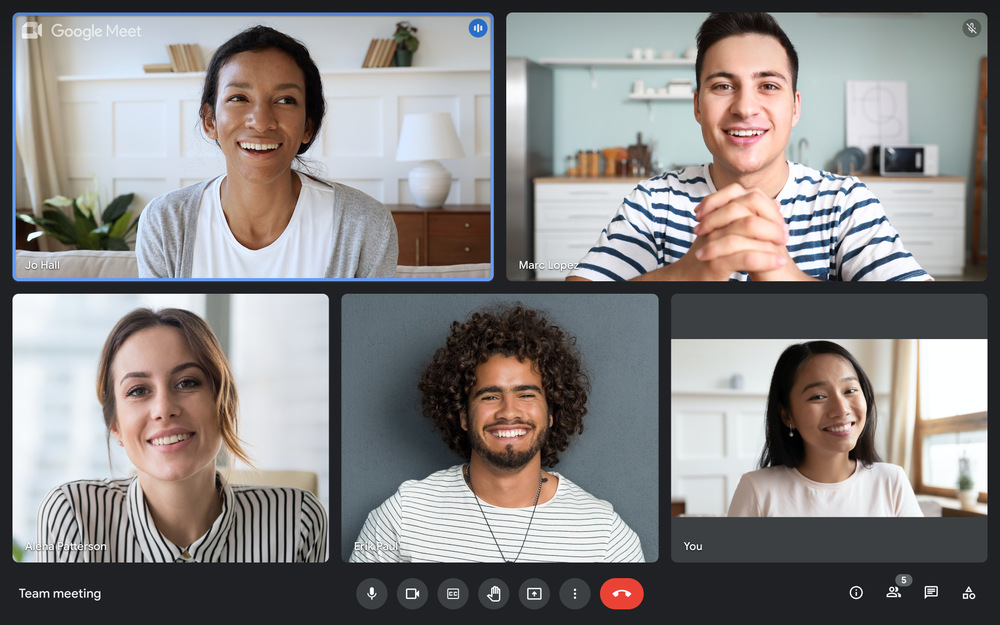 Starting with this update, users will now have the Google Meet app pre-installed on ChromeOS, making it easy to launch into the app and get on a video call right from the Launcher. Google also introduced some performance improvements such as adapting video calls to different network conditions and adjusting video performance during screen sharing.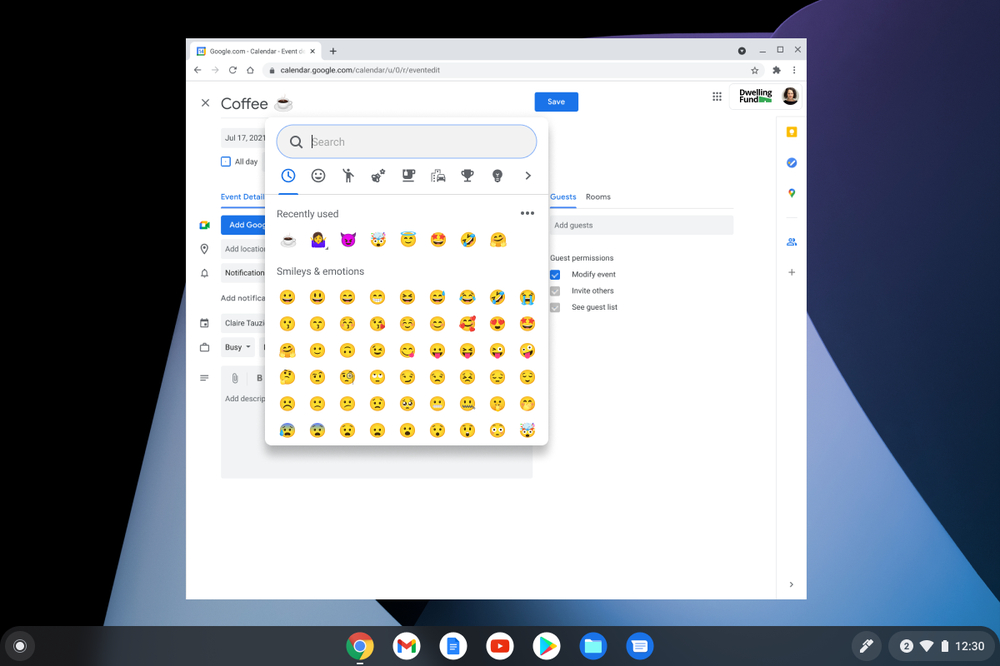 ChromeOS now supports a new shortcut "Search or Launcher key + Shift + Space", which will bring up the compact emoji picker. For English users, the emoji picker now supports easier emoji searching and will also show related options.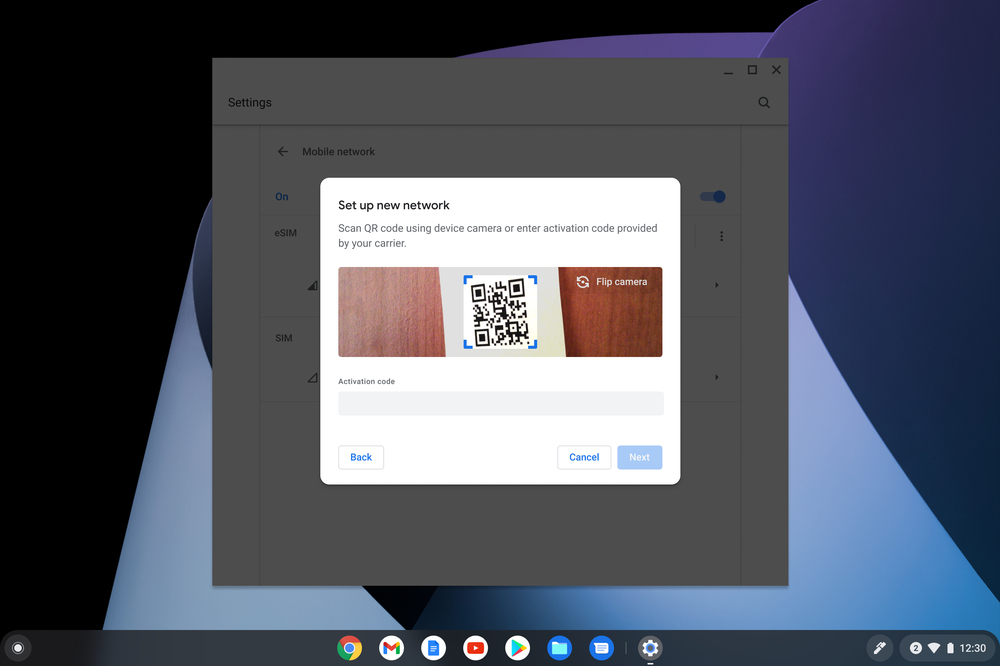 On eSIM-compatible Chromebooks such as the Acer Chromebook Spin 513 and Acer Chromebook 511, ChromeOS will natively support eSIMs. Users can simply go to Settings, then "Mobile data" in the "Network" section, and add a connection.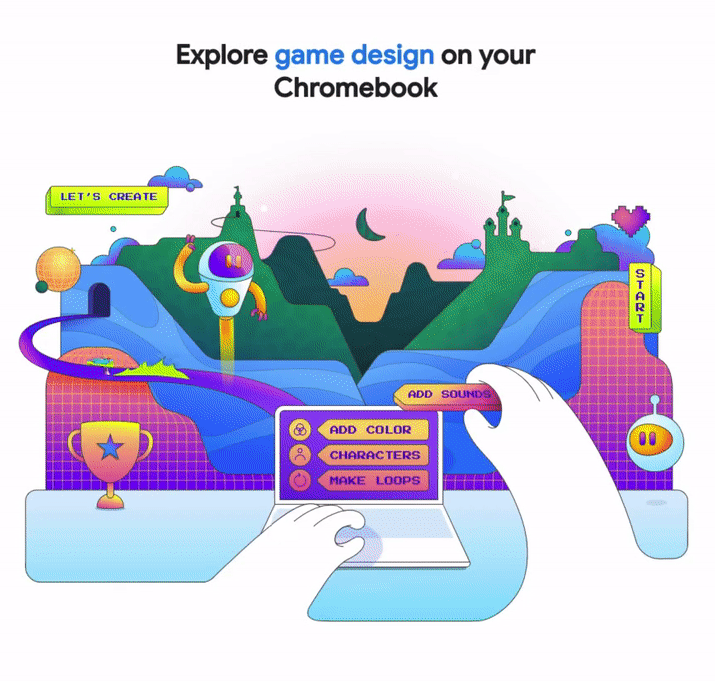 The Explore app will now have a digital magazine curated for kids and families, featuring a collection of educational apps to help kids discover new ways to create and play on their Chromebooks. This particular feature will be only available to Family Link users in the United States.
Lastly, the update also added a collection of wallpapers from three Black artists, Aurelia Durand, Sabrena Khadija and Meech Boakye