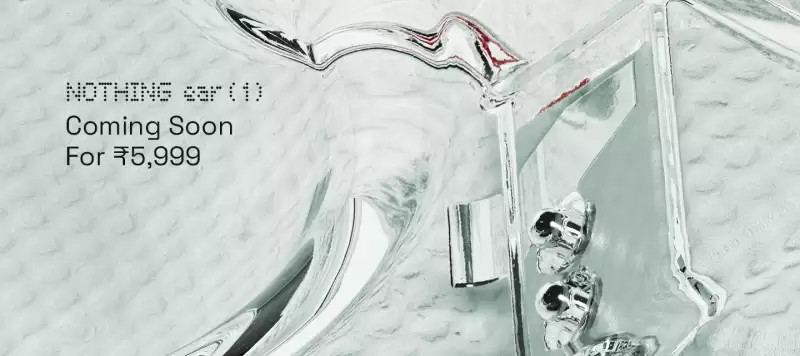 London-based consumer tech company Nothing today confirmed that its ear (1) TWS earbuds will be priced at Rs. 5,999, cheaper than the US, Europe and UK price which is set for US$99 / €99 / £99. It already confirmed that it will have state-of-the-art Active Noise Cancellation which uses three high definition mics and feature transparent elements with Final Stretch #1 – Transparent Design, a short film featuring the team.
It promises a premium build and a user experience, alongside leading specs, like ANC, which it thinks will be the best in the price range. The second Final Stretch #2 – Pure Sound, short film features the Nothing team and approach to sound tuning the ear (1).
The Nothing ear (1) will launch on July 27th at 18:30 IST (14:00 BST) and will be sold on  Flipkart in India.
Commenting on the price, Manu Sharma, Vice President and General Manager, Nothing India, said:
India is an important market for Nothing and and in partnership with Flipkart, we look forward to introducing ear (1) to Indian users at the same time as our global launch. It is important for us to bring value to our Indian users from day one. Starting with ear (1), our products will be uniquely designed and easy to use. Above all, they will be devices we are proud to use ourselves and recommend to our friends and family.