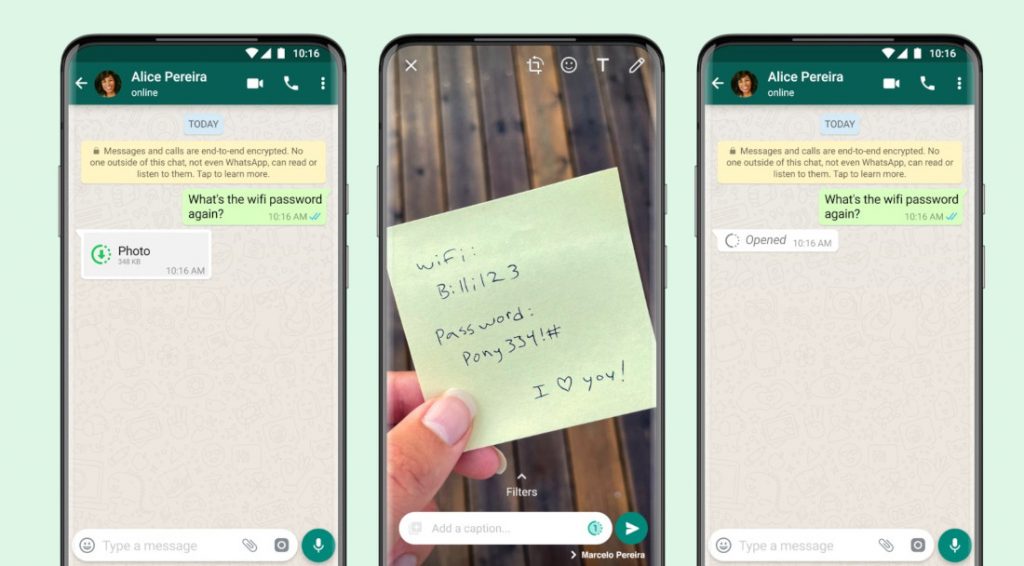 0
Update: August 4, 2021: Facebook has confirmed the roll-out of WhatsApp View Once photos and videos feature to everyone starting this week, after beta testing is back in June. These disappear from the chat after they've been opened.
Earlier: WhatsApp has finally started rolling out  'view once' feature for Android users in beta. Once enabled, the recipient can only open your photos and videos once before they disappear from the chat. This was confirmed by the Facebook CEO in an interview earlier this month.
If you are using the latest WhatsApp for Android beta version, when sending a photo or video to a person or in a group, you will notice a small circle at the end of the caption bar. Once enabled, it will say that the option has been enabled. After the recipient clicks the content, it will disappear, and will just show "opened".
WhatsApp says that feature is useful for those who need more privacy. However, it also warns that that recipient might take screenshots or video captures before it's gone, and WhatsApp won't notify you since it doesn't have such feature yet.
The new WhatsApp feature is available in the WhatsApp beta (APK), and it works even when the recipient is using the stable version of the Android app. We can expect this feature to roll out for stable WhatsApp users soon.