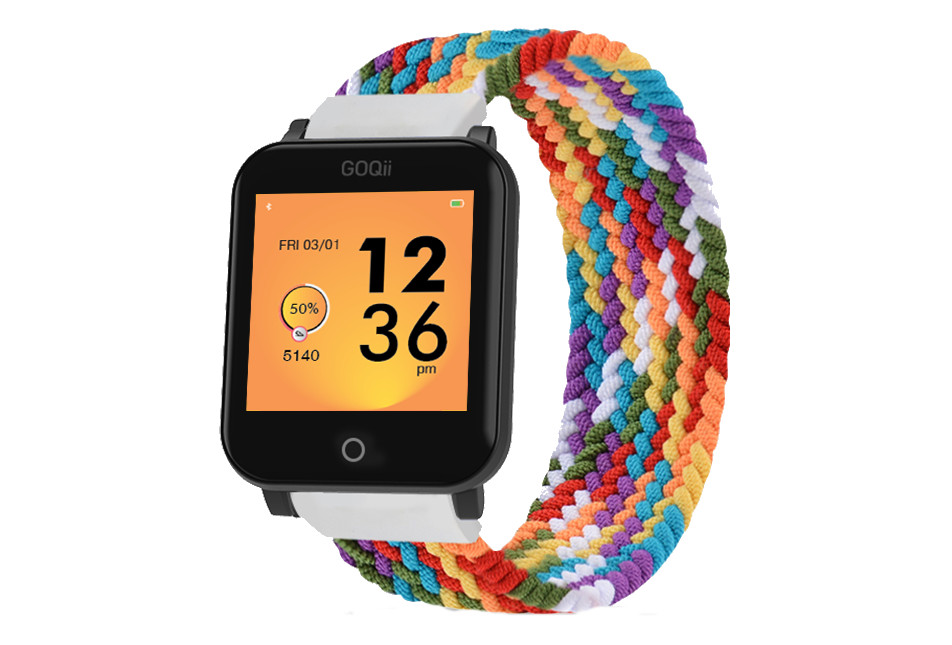 GOQii has launched GOQii Smart Vital Junior that the company says will help as a precautionary measure for parents to keep a watch on the health and wellbeing of their children, thanks to features such as body temperature monitoring and blood oxygen (SpO2) tracking. The watch also has 24×7 heart rate tracking and sleep tracking.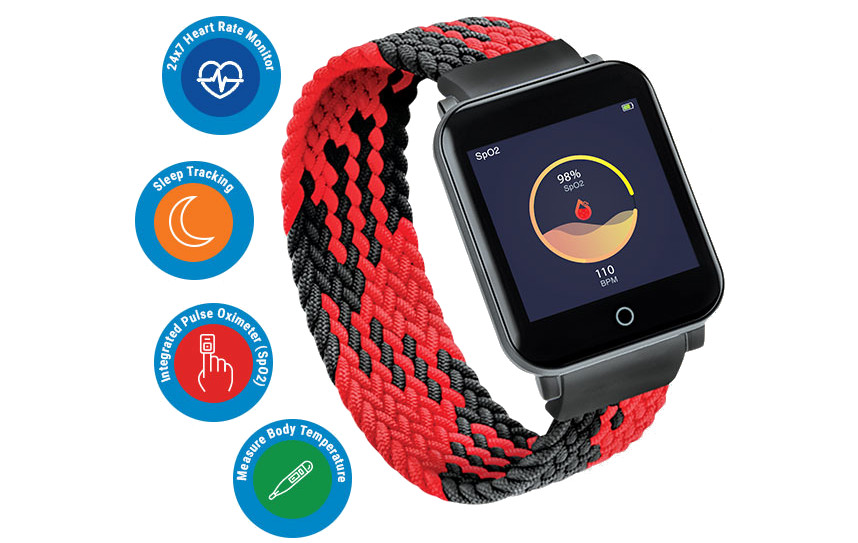 There are 18 fun activity modes that includes Walk, Run, Workout, Climbing, Relaxation, Cycling, Badminton, Yoga, Aerobics, Cricket, Basketball, Tennis, Volleyball, Sit-Ups, Dancing, Football, Table Tennis and Jumping Rope.
It has a 1.3-inch (240x 240 pixels) colour touch display with personalized watch faces, features Music Control, Phone Finder and Smart Notifications. The watch is IP68 rated for dust and water resistant and has 230mAh battery which promises a battery life of up to 7 days, depending on the usage.
GOQii Smart Vital Junior comes in coloured straps in 3 different sizes (Small, Medium & Large) and is priced at Rs. 4999 with 3 months personal health coaching when you get it from GOQii website. It will also be available from other online platforms such as Amazon and Flipkart.
Commenting on the launch, Vishal Gondal, Founder and CEO, GOQii, said:
The pandemic has been really challenging mainly for children as their way of life has been altered in more ways than one. In addition, the third wave is being predicted to severely affect kids, hence we took a step forward to launch a service specially designed to keep the vitals of kids in check. It will help with prompt diagnosis resulting in timely treatment while also monitoring other health related aspects like kids' health goals, online paediatrician consultations and kids' workout sessions. With a view to provide holistic benefits for kids' health and wellness, we are also happy to announce our partnership with Sri Sri Tattva where kids' immunity boosting products along with nutrition options for the whole family will be made available on GOQii Store.