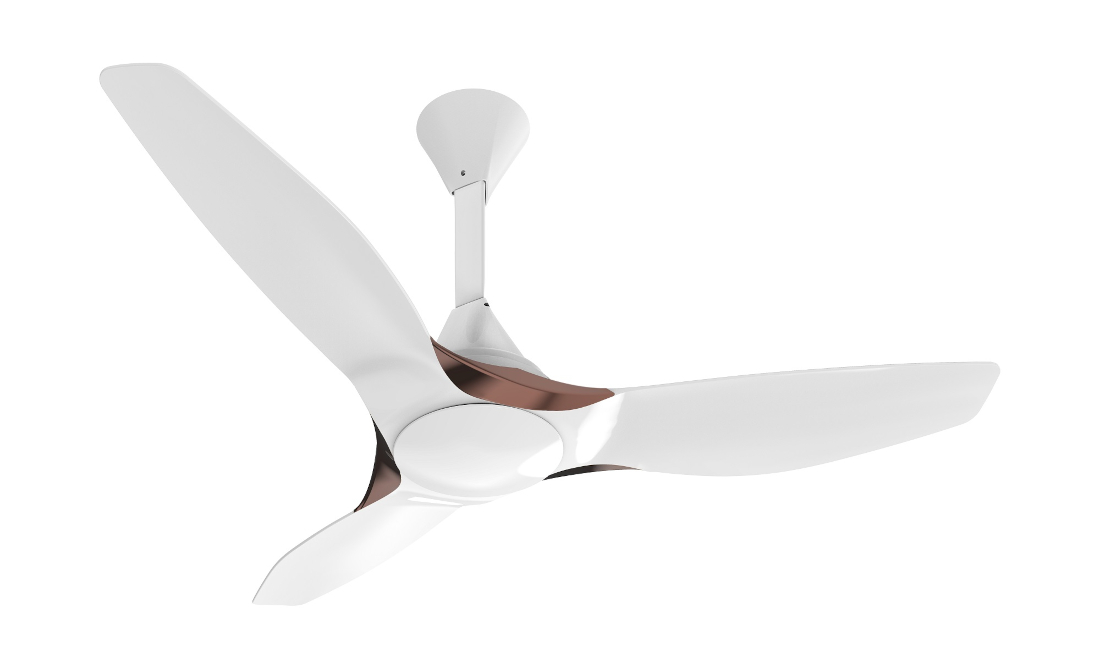 Crompton Greaves, one of India's leading manufacturers of home electronics, has announced the launch of the SilentPro Smart ceiling fans. These fans are IoT-enabled ceiling fans, feature Google Home or Alexa integration, offer silent performance with their ActivBLDC technology, and more.
The SilentPro Smart ceiling fan features an aerodynamic design and it is powered by their ActivBLDC Technology for silent operation at 52dB. The motor has a input power of 42W and can operate within a voltage range of 90V – 300V.
The fan supports many smart features through the MyCrompton mobile app, along with support for linking with Google Home or Amazon Alexa. It features two modes of smart operation:
All New Sleep Mode: In this mode, the fan will reduce its speed step-wise every 90 minutes and continue to rotate at speed 1, providing silent operation through the night.
Natural Breeze Mode: The fan speed steps up from 3 to 5 and back to speed 3 step-wise every 30 seconds, recreating a natural breeze effect.
Along with app control, the fan comes with a smart remote control which can be used to operate the fan easily.
The Crompton Greaves SilentPro Smart fan comes in two colours – "Silk White" and "All White", and will be available in retail stores across India for prices between Rs. 6200 to Rs. 6800.