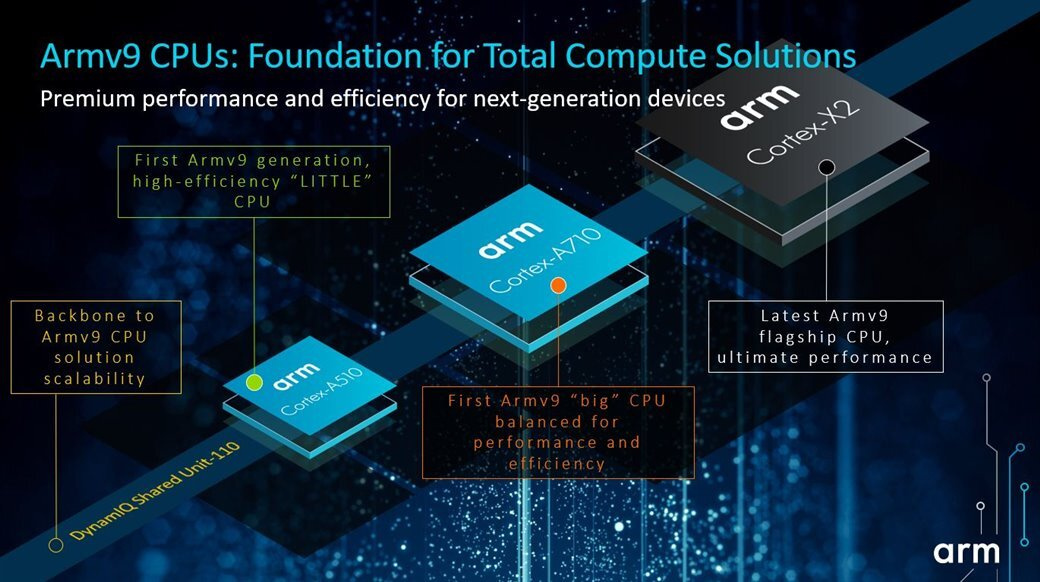 Back in March, ARM announced their next generation v9 architecture to the world. Yesterday they unveiled 3 new Cortex Cores, namely the flagship Cortex-X2, Cortex-A710 and the Cortex-A510, along with 4 new Mali GPUs, which include the Mali-G710, Mali-G610, Mali-G510 and the Mali-G310.
These new Cortex CPUs, which are all based on ARM's v9 architecture, are direct upgrades to last year's Cortex-X1, Cortex-A78 and Cortex-A55 CPUs. Among the new CPUs, the flagship for ARM is the new Cortex-X2 CPU, for which ARM is claiming a  30% performance improvement over current Android flagship smartphones.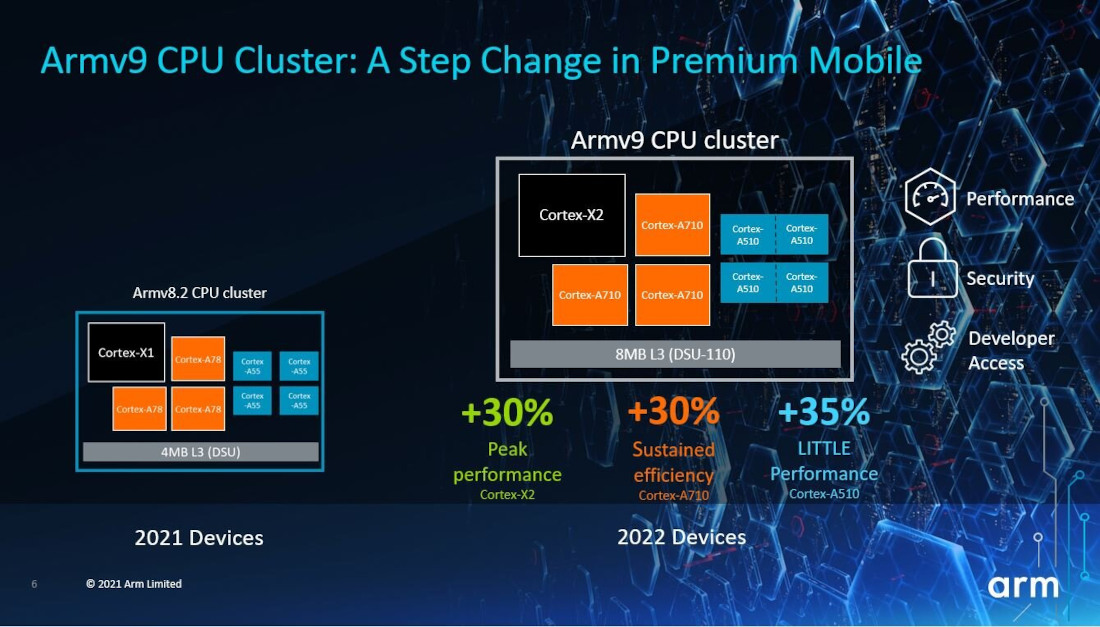 The Cortex-A710 CPU is ARM's first v9-based "big" CPU that offers a 30% energy efficiency improvement and 10% increase in performance when compared to older Cortex-A78 CPU. Finally, the Arm Cortex-A510 is their first v9-based "LITTLE" CPU, which is claimed to have a performance improvement of 35% over the Cortex-A55 CPU and more importantly, 3 times the improvement in ML performance.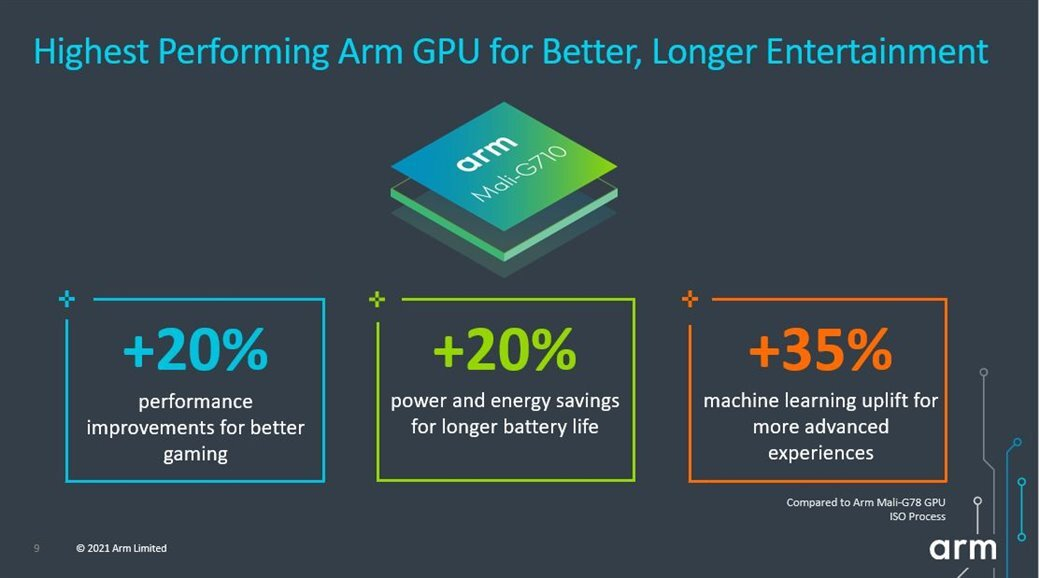 In the GPU segment, ARM introduced 4 new products. Among them is the Mali-G710, which is their flagship GPU, offering 20% performance improvements overall and a 35% improvement in machine learning. The Mali-610 is a smaller sibling of the Mali-710, with all its features but at a lower price point.
For the balance of performance and efficiency, ARM is offering the Mali-G510 GPU, which has a 100% improvement in performance and 22% improvement in energy savings. At the low end is the Mali-G310, which features their Valhall architecture to entry-level smartphones, AR devices and wearables.