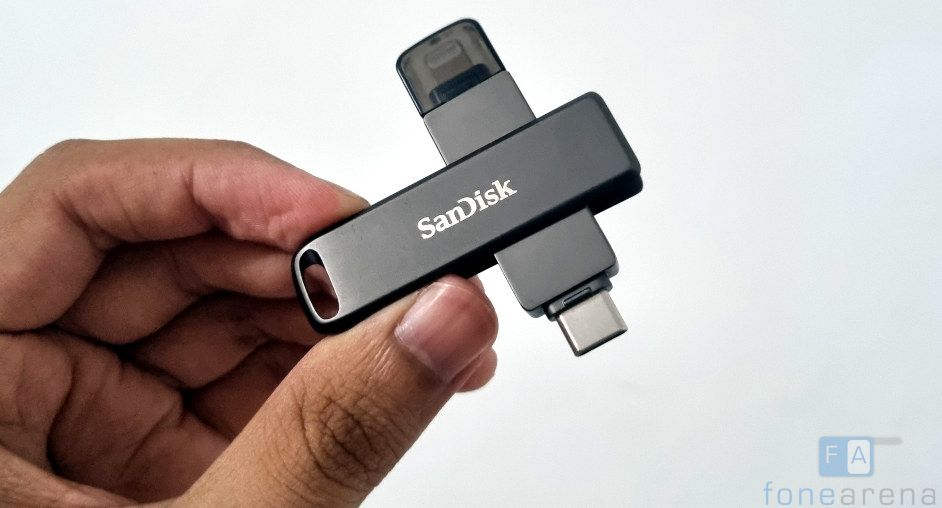 In our day-to-day lives, transferring files between devices is a common task. With advancements in modern wireless technology, it is easy to transfer files between devices belonging to the same ecosystem, be it Windows or iOS. However, transferring files between devices of different ecosystems is often a pain. This is where the SanDisk iXpand Flash Drive Luxe comes in, which features a USB Type-C port on one end, and a Lightning port on the other end.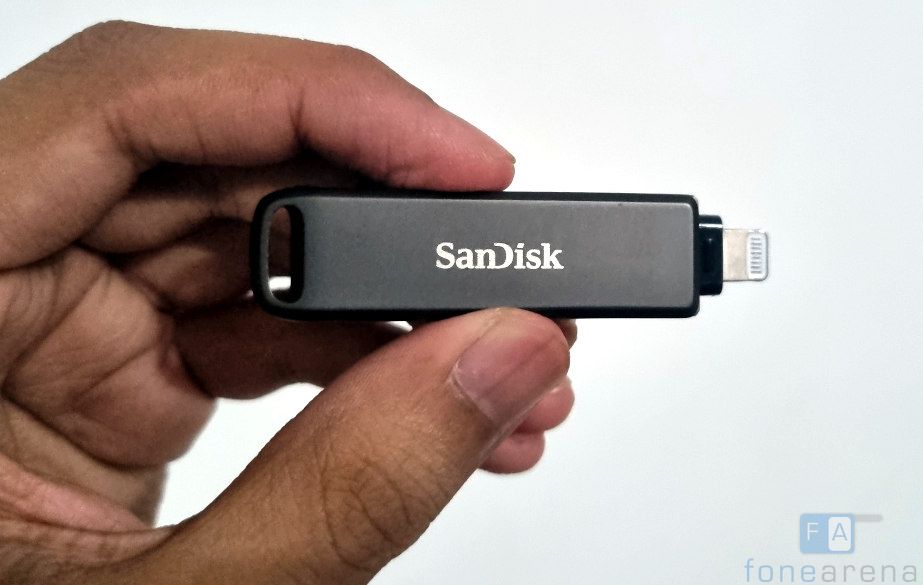 Similar to many dual drives, the iXpand Flash Drive Luxe features a compact swivel design, allowing users to switch between the two ports, that is, either the USB Type-C port or the Lightning port. Protecting the drive is an all metal enclosure in charcoal grey colour, that feels solid and will definitely do a good job of protecting the drive in case of accidental drops.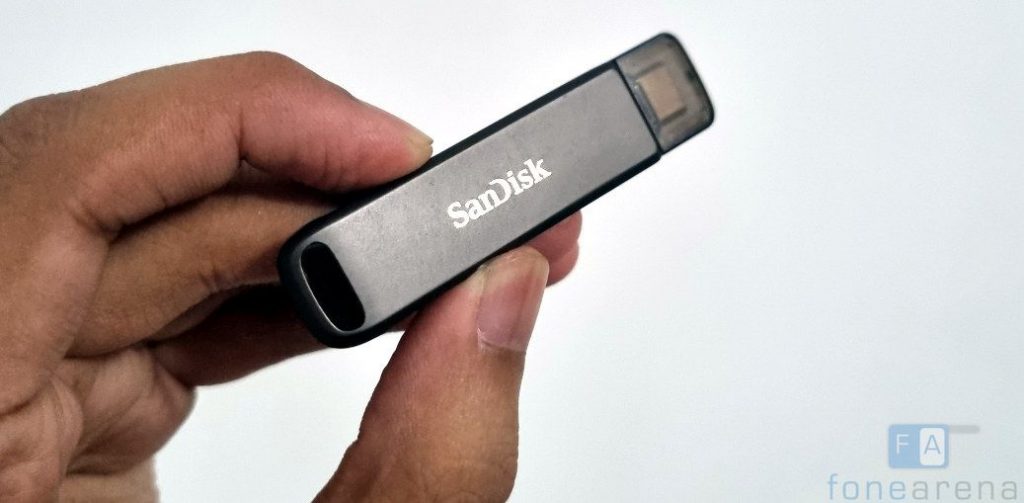 SanDisk also provides a plastic cover that can cover the ports to protect them. Quite useful when you are carrying the drive around, and you don't want to damage the port.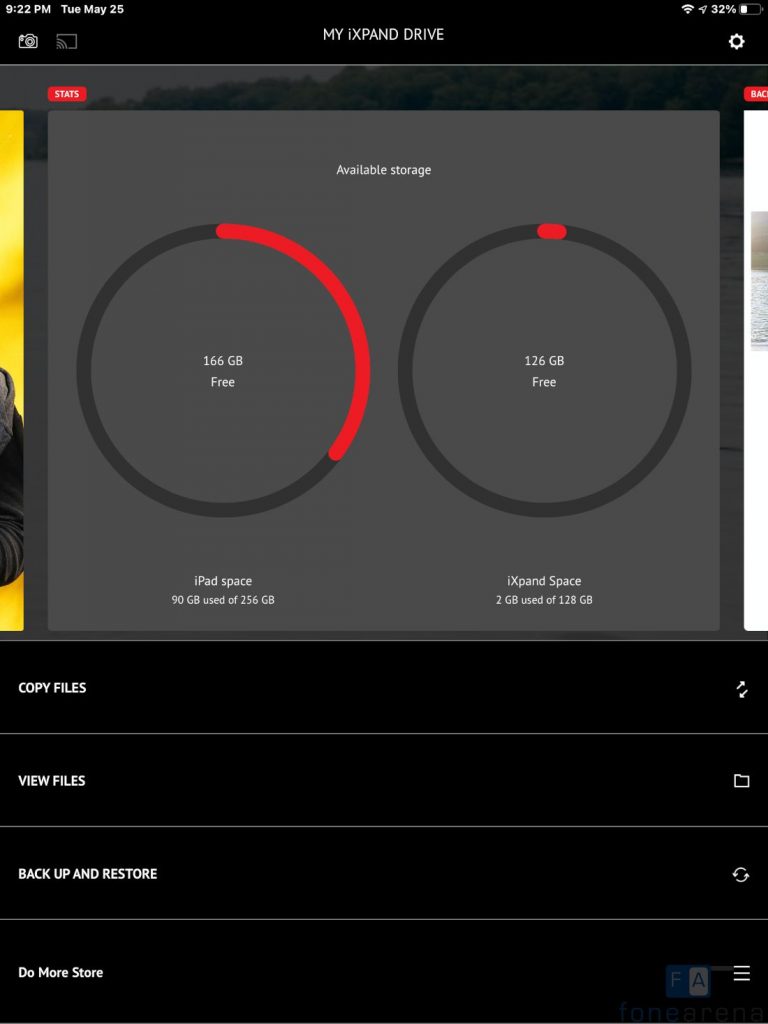 To use the drive on iOS or iPadOS, you need to use the iXpand Drive app, which enables features such as automatic backup and the secure vault. On Windows, you can install the SanDisk Secure app to get the same functionality. Unfortunately, on Android, you cannot access these features, instead you are limited to simple file transfers.
In the iXpand Drive app, you are greeted with a dashboard that shows an overview of the available storage, along with four main options – Copy Files, View Files, Backup and Restore and the "Do More Store". The first two options are fairly straight forward. Copy files let you copy files from the iPad or from the drive itself, view files lets you view the files on the iPad or on the Drive.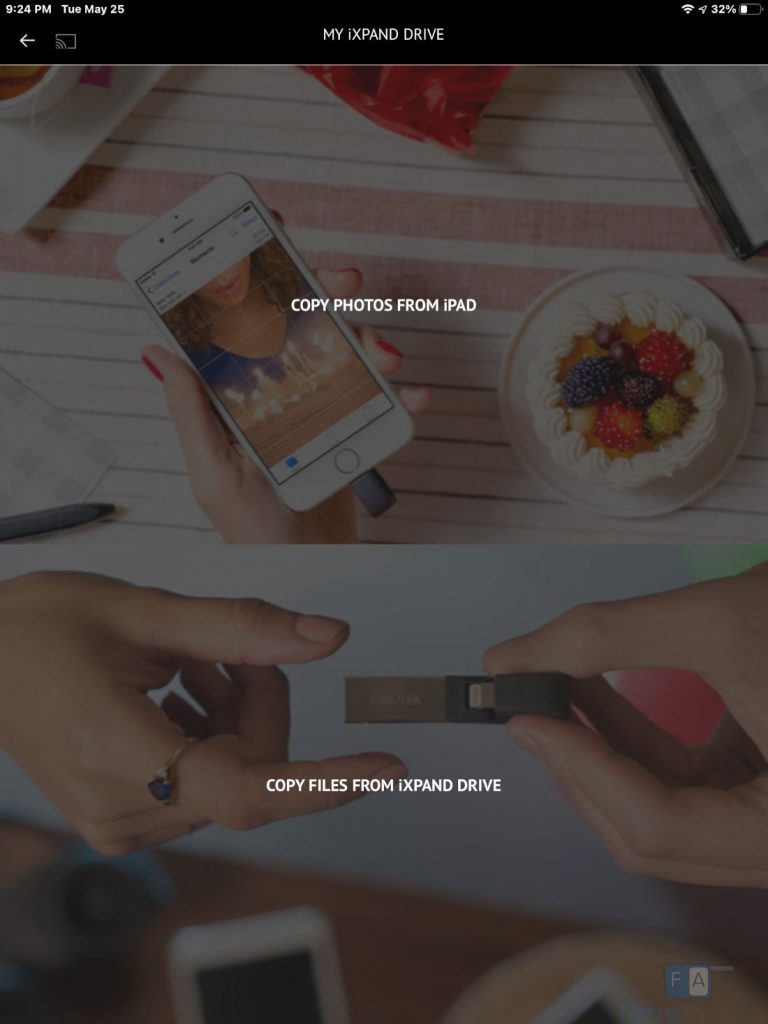 A common complaint for iPhone users is running out of storage and paying for extra storage on iCloud isn't desirable. That is where the Backup and Restore feature comes in. The app offers two options – either backup the photo library or backup Contacts and Calendar. A nice option in this feature is the ability to enable Automatic backup, where the app will automatically begin the backup process every time the drive is connected to an iPad or iPhone.
The backup process is not particularly fast, so if you are transferring a relatively big photo and video library, I would recommend leaving it overnight. The app also offers the ability to pause a backup and continue later if you need to unplug the drive for whatever reason.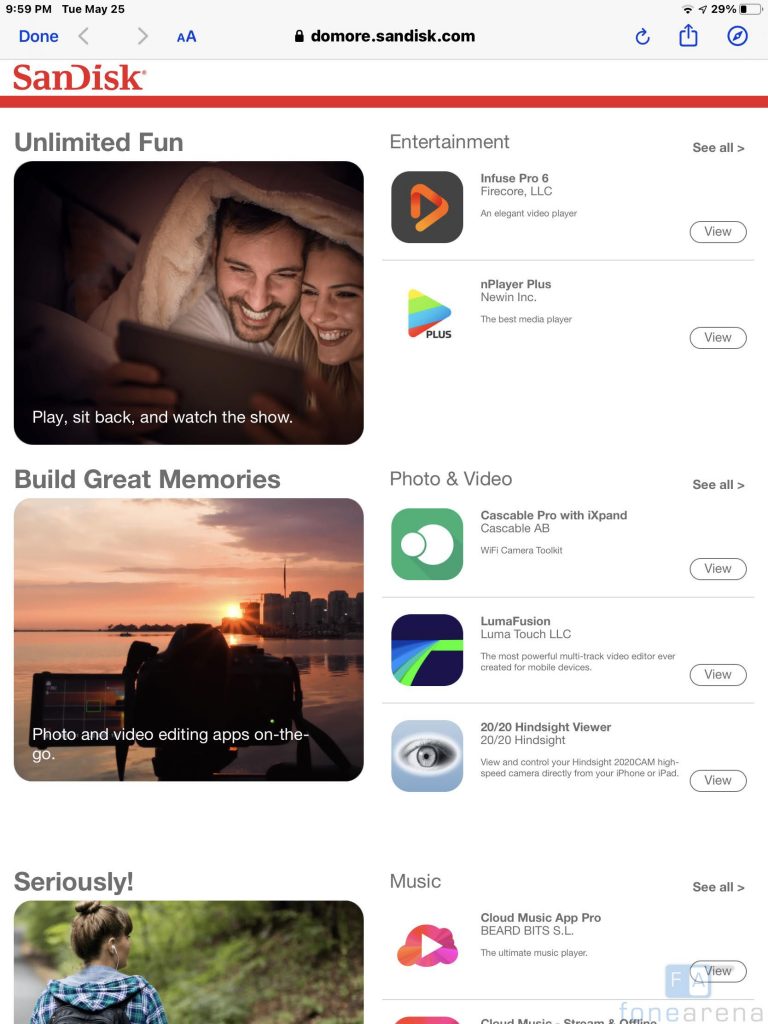 The last option, "Do More Store", is a mini app store where users can browse and download apps that compliment the iXpand Drive app. These apps include photo editors, media viewing apps, video editors and more.
Another feature offered by the app is the SanDisk SecureAccess Vault, which is a password-protected folder where users can store their files securely. You will be required to create a password for the folder, and you can also use your iPhone's or iPad's biometric authentication as an alternative.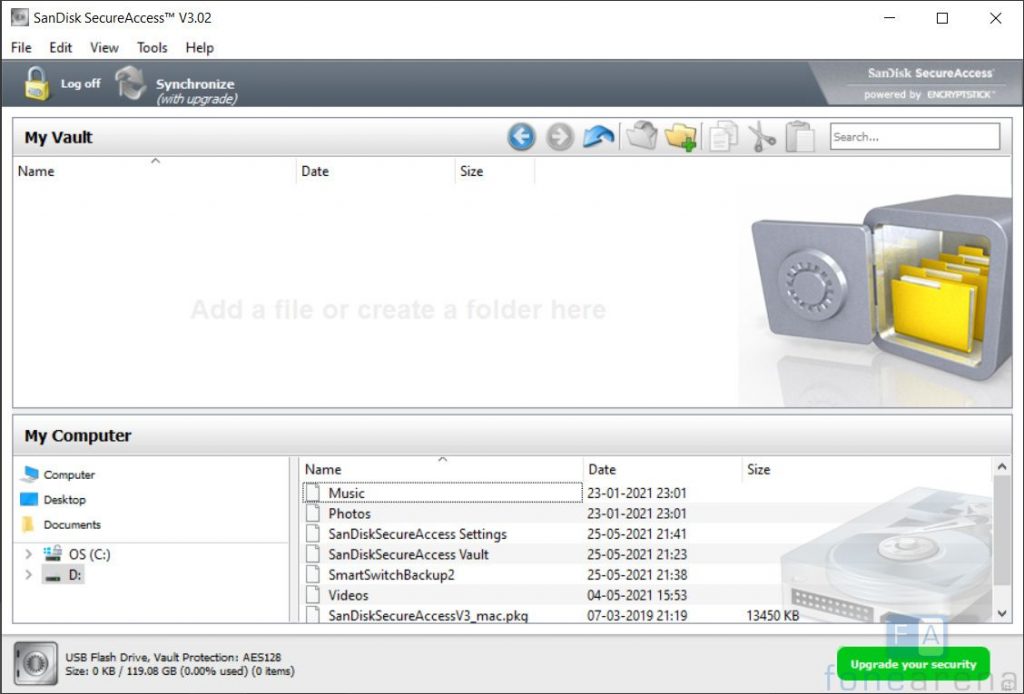 The Windows and MacOS experience is similar, except you need to use the SanDisk Secure app. You can create backups, restore them and also access the vault once you enter the password.
The iXpand Drive Luxe uses a USB 3.1 Gen 1 connection, which is reasonably fast. On Windows, I observed speeds at around 90MB/s when transferring a 1.8GB video file, which took about 20 seconds. When transferring the same video to a 1st Gen iPad Pro, it took about 45 seconds. It comes in three storage sizes – 64GB, 128GB and 256GB.
Conclusion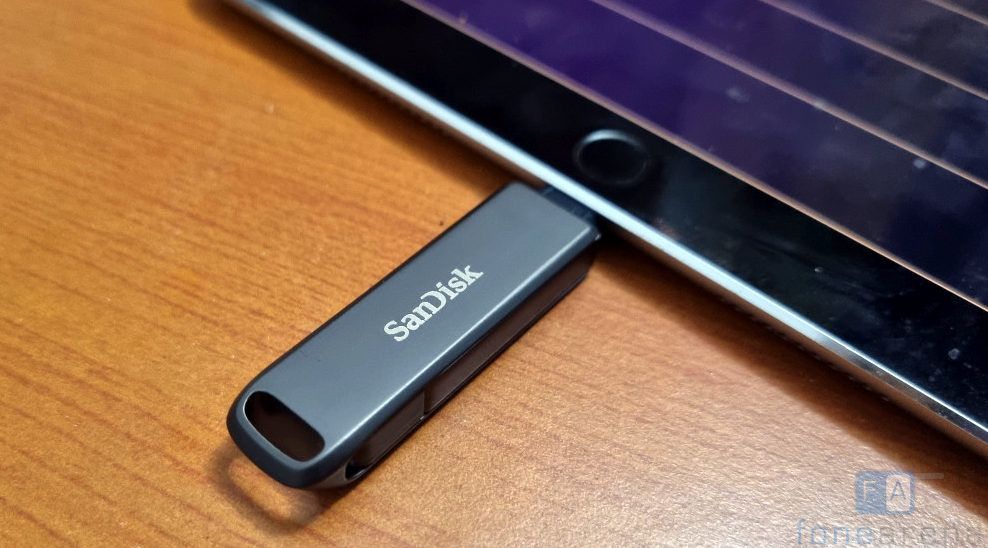 The SanDisk iXpand Drive Luxe is a valuable tool for users who have devices from different software ecosystems. It is especially useful for users who have an iPad or iPhone, thanks to its lightning connector. On iOS and Windows, the app is easy to use, and the automatic backup feature is useful for users who are worried about losing data and for users who are running out of storage on their iPhone or iPad.
Android functionality is limited, so I would only really recommend this drive for those with a PC, MAC and an iPhone/iPad.
Pricing and Availability
The SanDisk iXpand Drive Luxe is available on Amazon for the following prices: