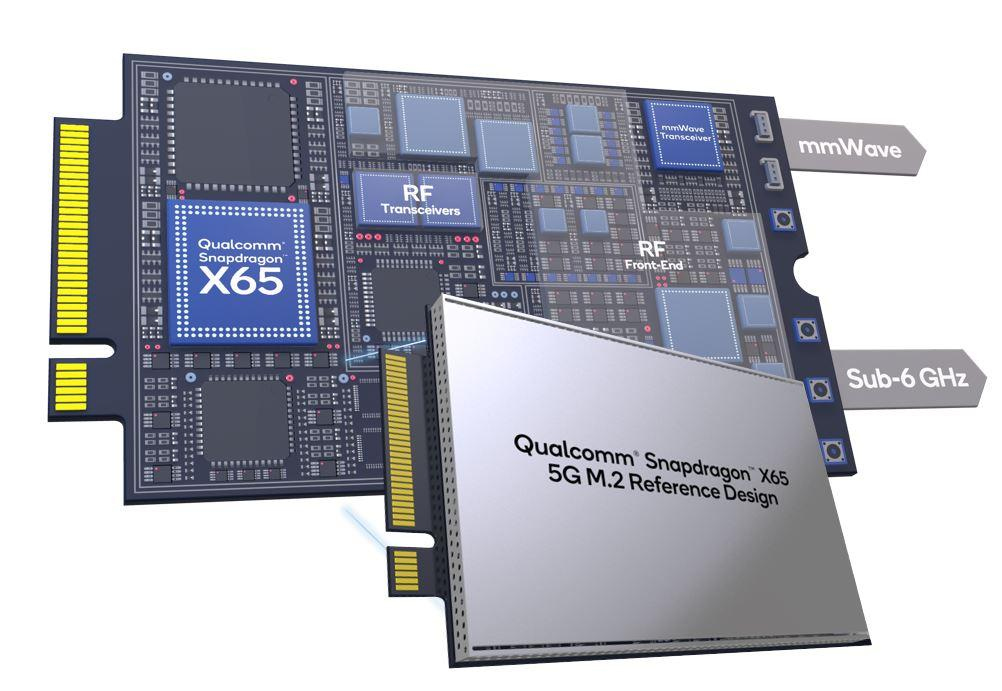 Qualcomm, one of the world's biggest chip designers and manufacturers, has unveiled their next generation Snapdragon X65 5G Modem-RF System, along with their Snapdragon X65 and X62 5G M.2 Reference Designs for PCs. The X65 5G Modem-RF System is the world's first system that is capable of 10 Gigabit 5G and the first 3GPP release 16 modem-RF system.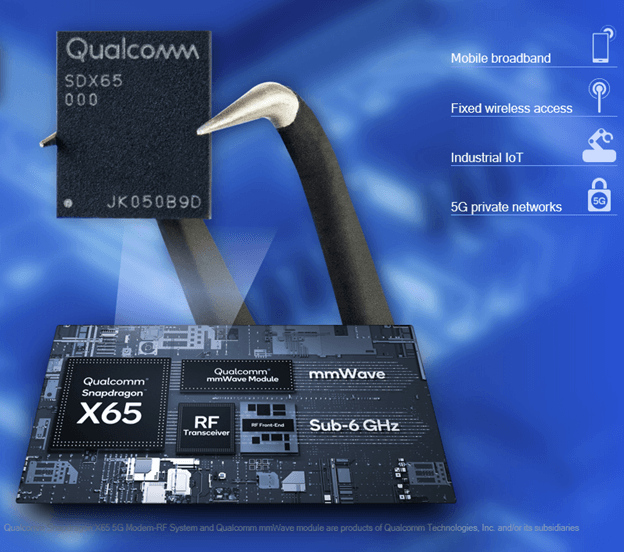 The Snapdragon X65 Modem-RF system features upgrades in its power efficiency and support for wider mmWave carriers. It supports wider 200 MHz carrier bandwidth in the mmWave spectrum along with mmWave support in standalone (SA) mode. It also supports spectrum aggregation of up to 1 GHz of mmWave spectrum and 300 MHz of sub-6 GHz spectrum across FDD and TDD.
The second major upgrade with the Snapdragon X65 is the new Qualcomm 5G PowerSave 2.0 that improves power efficiency of the chip itself. As more smartphones begin supporting 5G networks, having better power efficiency is crucial to help these smartphones maintain their battery life.
With the launch of these new chip designs, Qualcomm also launched the 5G M.2 Reference Designs based on the Snapdragon X65 and X62 5G Modem-RF Systems. These reference designs are made for 5G capable systems such as PCs, Always-Connected PCs, laptops, Customer Premises Equipment, XR, gaming and other mobile broadband devices.
Commenting on these launches, Durga Malladi, senior vice president and general manager, 4G/5G, Qualcomm Technologies, Inc. said:
The Snapdragon X65 is leading the way in the 10 Gigabit 5G era, and defining what's possible by expanding coverage and capacity, power efficiency and superior performance for the end user. Qualcomm Technologies pioneered 5G with mmWave delivering extreme capacity, ultra-high throughput and low latency to reshape mobile experiences.