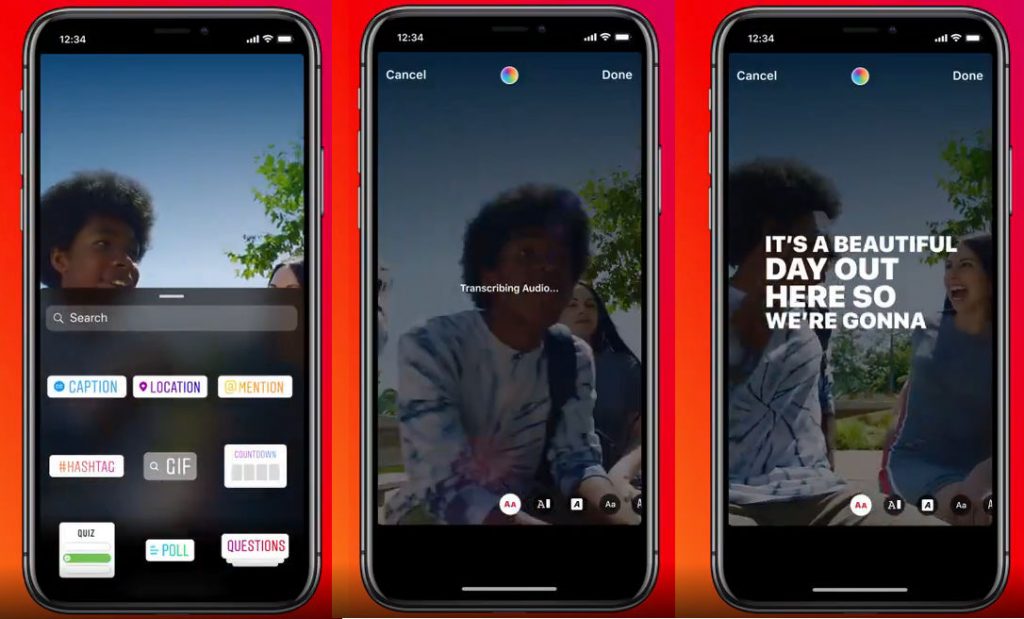 Instagram is rolling out an update to their Stories that improves the feature's accessibility – captions stickers. The feature is first rolling out to a few English-speaking countries, and allows users to add automatically generated captions to their Stories.
Having automatic captions is a great feature for users have hearing disabilities, for users who aren't native English speakers and for users who simply have their volume turned down.
Sound off 🗣
…with sound off 🔇

Now you can add a captions sticker in Stories (coming soon to Reels) that automatically turns what you say into text.

We're starting in a handful of countries and hope to expand soon. pic.twitter.com/OAJjmFcx4R

— Instagram (@instagram) May 4, 2021
Once the caption sticker is added, users have loads of editing options too, such the option to change the colour and style of the text. Another cool feature is the ability to correct the text itself. Users can review the automatically generated captions, and correct the spelling, punctuation or outright add/replace words if they weren't transcribed properly. Since most automatically generated captions aren't particularly accurate, having the ability to edit them greatly increases the appeal of using the feature.
Instagram is first rolling it out to a few "English-speaking countries" and will only support the English language. They will soon be expanding the feature to more regions. Along with this, they are also testing caption stickers in their Reels feature, which should arrive to everyone soon.