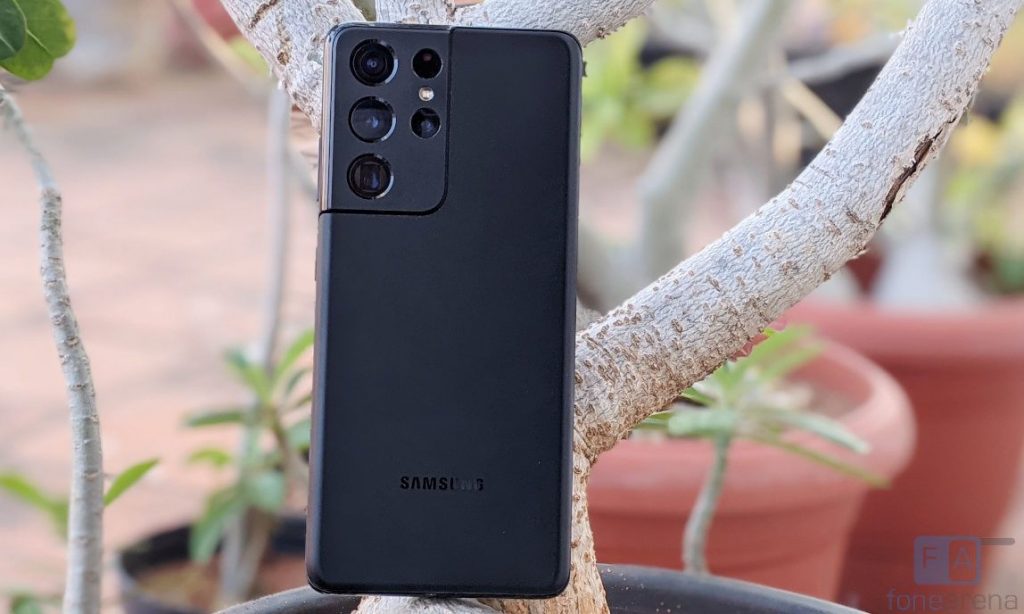 Smartphone vendors shipped nearly 346 million devices during first quarter of 2021, according to preliminary data from the International Data Corporation (IDC) Worldwide Quarterly Mobile Phone Tracker. The strong growth came from all regions with the greatest gains coming from China and Asia/Pacific (excluding Japan and China), said the report. As the two largest regions globally, accounting for half of all global shipments, these regions experienced 30% and 28% year-over-year growth, respectively.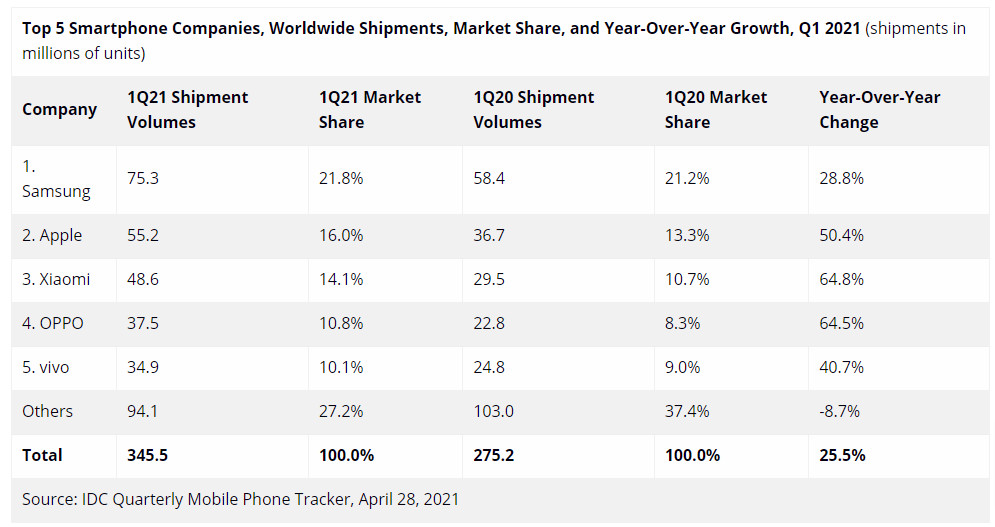 As the smartphone market is recovering, HUAWEI is finally out of the Top 5 for the first time in many years, after suffering heavy declines under the increased weight of U.S. sanction. All the five companies in the table posted growth with Samsung grabbing the top spot with 21.8% market share and 28.8% grow, thanks to new S21 series as the company announced in the earnings. Apple had 16% share and posted 50.4% growth, thanks to continued success of its iPhone 12 series.
Chinese vendors Xiaomi, OPPO, and vivo, which all grew share over last quarter landing them in 3rd, 4th, and 5th places globally during the quarter with 14.1%, 10.8%, and 10.1% share, respectively. "All three vendors are increasing their focus in international markets where Huawei had grown its share in recent years. In the low- to mid-priced segment, it is these vendors that are gaining the most from HUAWEI's decline, while most of the high-end share is going to Apple and Samsung," said IDC.