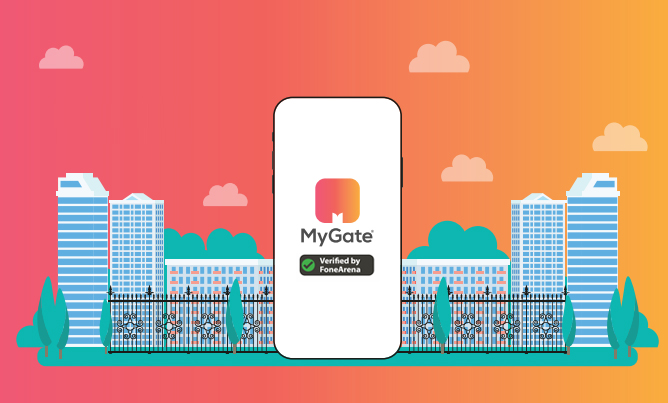 Gated communities are common in metropolitan cities around the world, thanks to rapid urbanisation. These communities host quite a sum of families inside a compound, which in turn brings a lot of footfalls of going in and out of the community. Additionally, security concerns are rising too, for obvious reasons.
At present, maintaining traditional notebook registers is a tedious process and not secure enough. Also, it is unfair to expect the security guard to recognise or remember everyone, whoever it may be, an owner or visitor.
This is where digital platforms like MyGate comes into play. For the uninitiated, MyGate is a mobile-based intelligent security and community app.
Founded by ISB/IIM/IIT alumni, MyGate is India's No.1 app in its category and currently used by 18000+ societies and 3 mn+ families in these societies.
Digitising security gate experience
One of the biggest benefits of MyGate is verified and validated entries and exits. This means that no one, absolutely no one can enter society without a resident's approval or passcode. The security of your family is now not just dependent on the guard; the resident has the control and overview of anyone and everyone coming to his/her home.
How does it work:
Let us assume you have a visitor at the gate. This visitor could be some guest or delivery person or someone you have asked to visit for a reason. When this person comes at the gate and tells the guard that he wants to visit your flat, the guard will send you a notification with the information about this person. As a resident, you now have the option to allow or deny entry.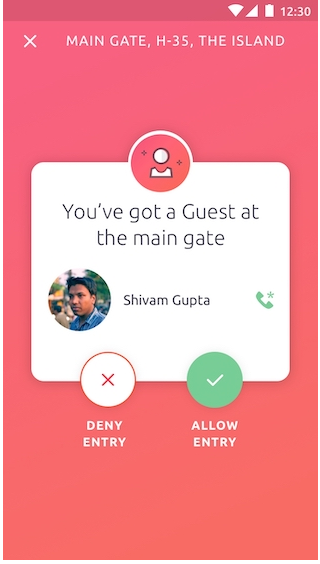 For people like maids/cooks/drivers/milkman/newspaper vendors and others, they all are given unique passcodes which they need to produce at the gate and the guard will verify their passcode by keying it in the guard app interface. The guard will get details of the person along with his/her pic and the flat(s) the person will be visiting.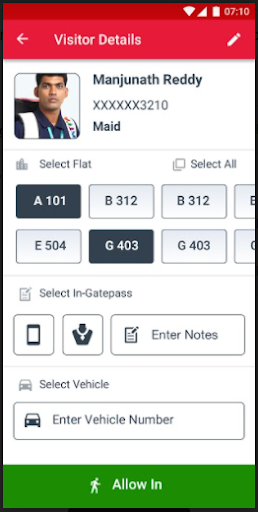 Leave at Gate: This feature is especially useful when there is a delivery at the gate, and you are not at home or there are old parents or kids at home, and you do not want the delivery person to come to your doorstep. This feature is also useful in today's COVID times where you do not want to come in close contact with an outsider.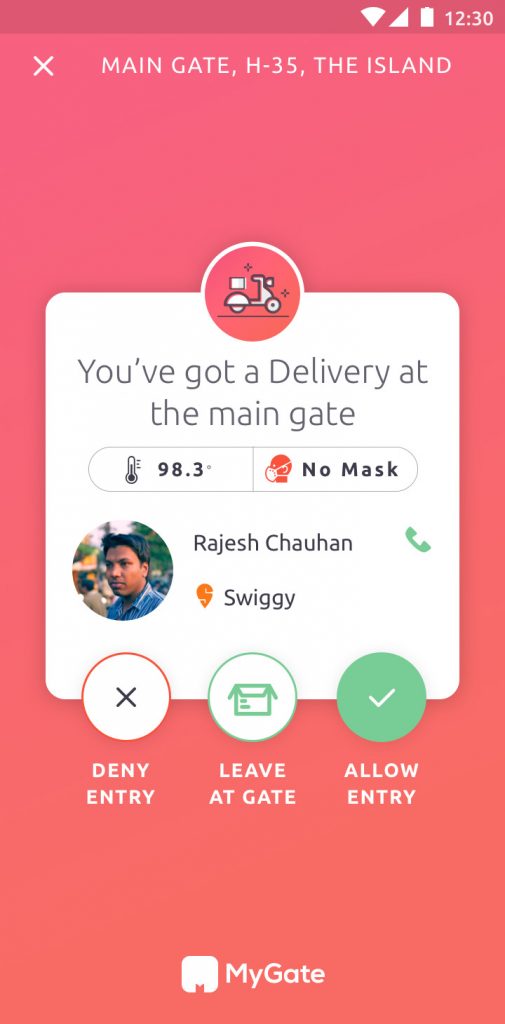 Pre-approved entry
As a resident, you can pre-approve Deliveries or Guest entries. This assumes that you are aware of visitors coming to your home and ensures that you are not disturbed when the visitor arrives at the gate.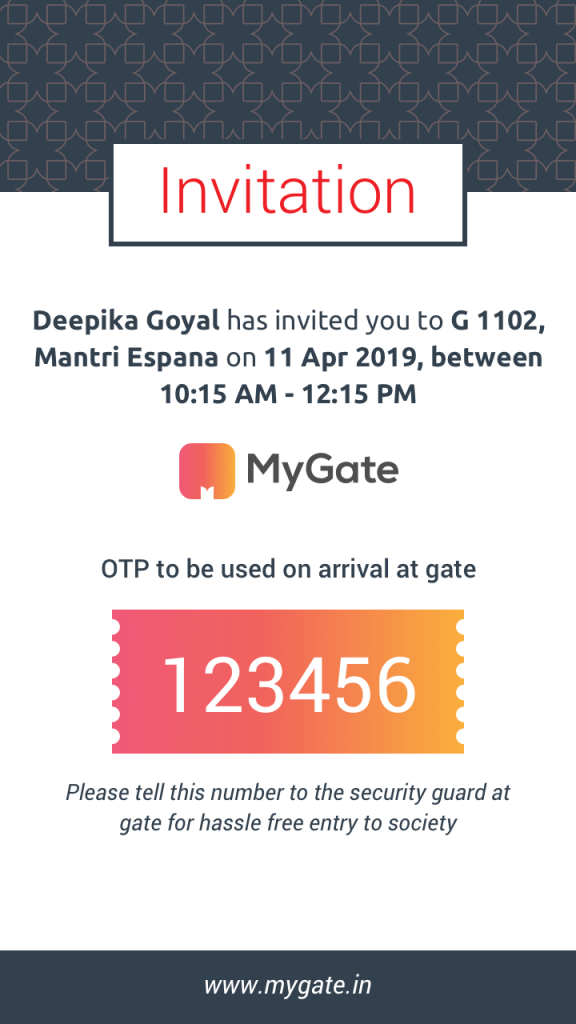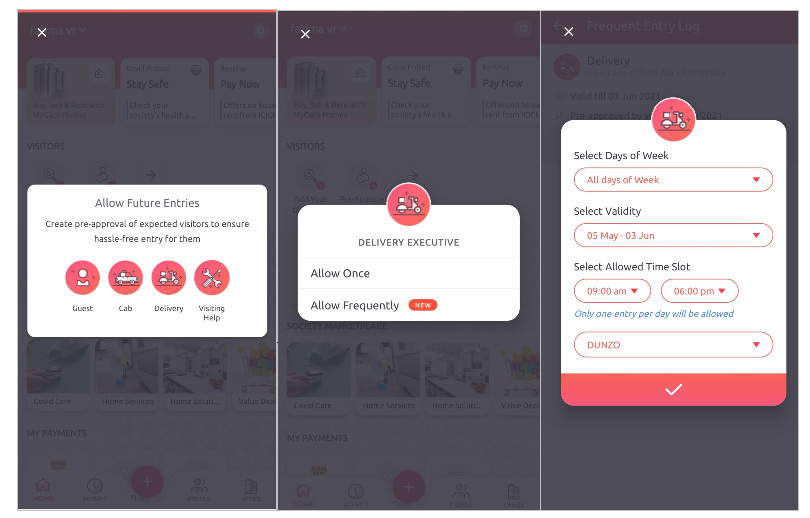 Kids checkout
This is a simple feature that ensures kids always require permission to leave the community. It addresses both planned and unplanned exits from the community.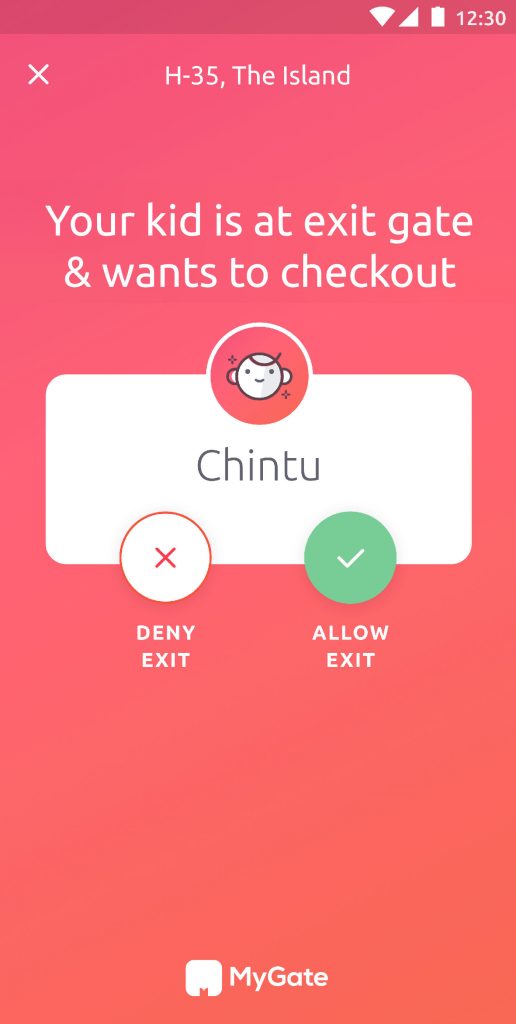 What about people who don't come to my house but come to my society? 
Like maids/cooks/drivers there is a unique passcode given to all housekeeping staff be it sweepers, gardeners, electricians, plumbers, and so on.
Digitised community life
The second biggest benefit of MyGate is the Community Management which is smooth and convenient living for residents staying inside MyGate societies. There are a host of features that come in handy for the residents: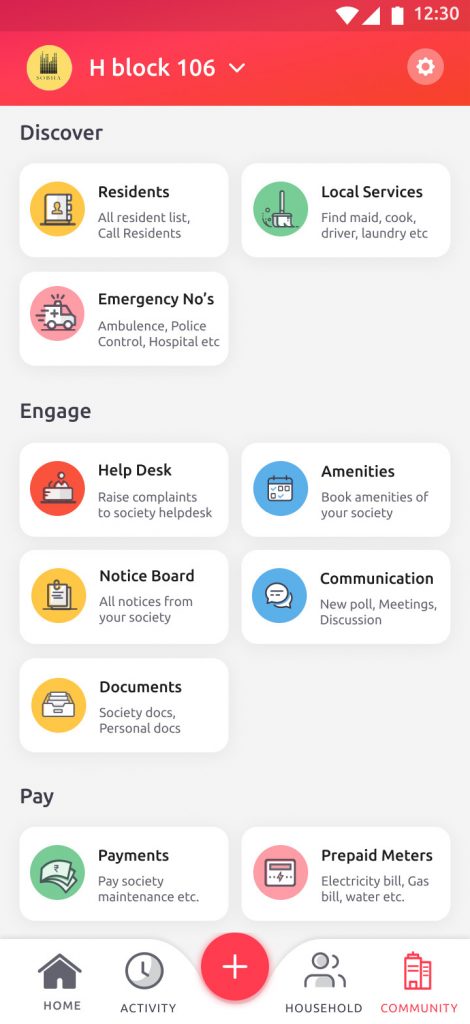 Payments – Residents can pay monthly maintenance directly from the app. Also, if you are staying on rent, you can pay rent to the house owner directly from the app.
Helpdesk – Want to fix something at home or point out issues pertaining to society? The resident can raise a complaint and the person responsible will be notified for the same.
Local services – Need to hire a maid or cook or call the electrician to fix a faulty light in your home? You can get contact details from the app and also reviews of these service providers for better selection.
Amenities – Booking slots of amenities are quick and easy with this feature.
Noticeboard – Society management can send important notices and announcements using this feature. No more sticking of physical notice next to elevators or on society chat groups which can get missed by residents.
Communications – Want to start a discussion on a society-related topic or do a poll to take opinions? Residents or society management can use this feature for the same.
COVID Protect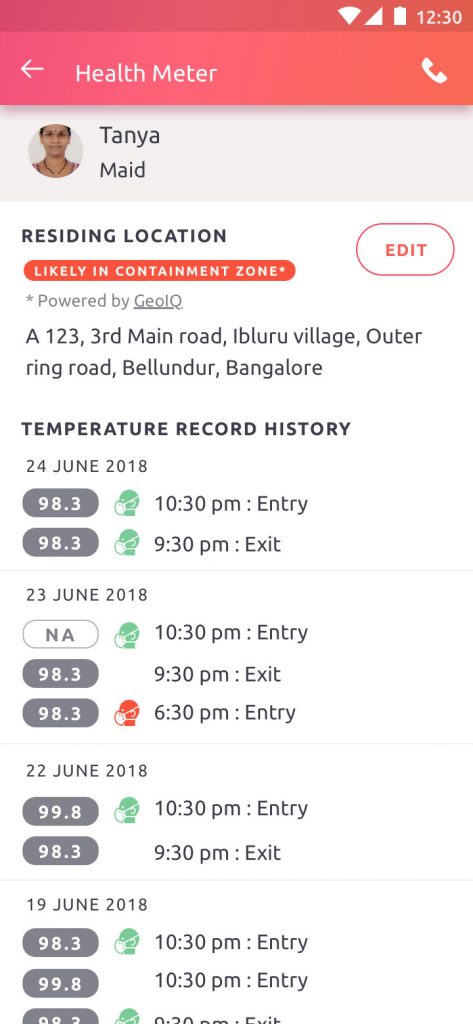 The app has developed CCMC (Comprehensive COVID Management for Communities), a set of features built to curb the spread of COVID-19. It includes Temperature and Mask Checks, Aarogya Setu Integration, Containment Zone Identification, Quarantine at home, and Emergency Contacts/Alerts.
Exclusives and Stores:
MyGate has tied up with multiple big, small and home grown brands across various categories which are of use to every household. Exclusive deals and offers are available for residents of societies having MyGate.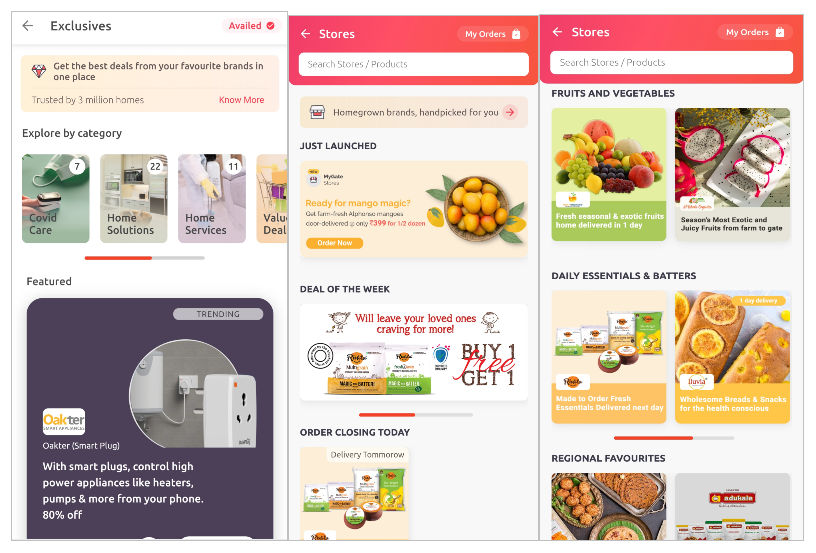 On Data Privacy?
Coming to the technicalities, MyGate does not sell or trade your data. The security app encrypts all data and is GDPR (General Data Protection Regulation) compliant.
Video: How MyGate Ensures Security and Simplifies Community Living
Overall, MyGate is one app that we recommend all gated societies to subscribe to given the host of benefits for residents of housing societies. The pricing model is such that for individual residents it will be Zero cost and everyday utility.
MyGate is available on both Android and iOS platforms. You can download the app and share your society details and MyGate team will connect with your society management. You can even call on toll-free number 1800-123-2084 and book a free demo for your society. To read more about the app, log on to www.mygate.com