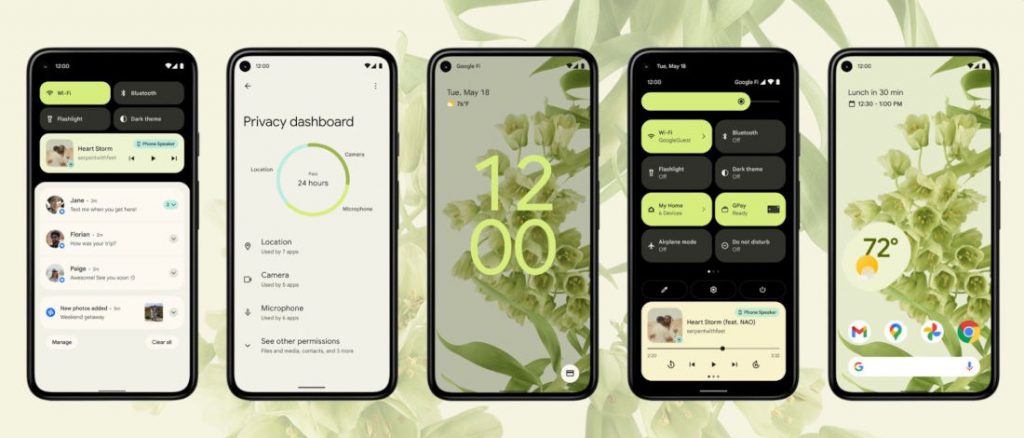 After releasing the first Android 12 beta update during the Google I/O last month, Google today released Android 12 Beta 2 update that brings new privacy features like the Privacy Dashboard that was announced at the Google I/O, as well as various feature updates to improve functionality, stability, and performance. There is also Passpoint updates for developers, a new power button in the quick settings menu, wallpaper-based Material You themes, Quick tap that lets you double-tap the fingerprint sensor and perform various shortcut actions and more.
Privacy Dashboard

The new Privacy Dashboard offers a single view into your permissions settings as well as what data is being accessed, how often and by which apps. It also lets you easily revoke app permissions right from the dashboard.
Microphone and camera indicators

Quick Settings toggles on supported devices that make it easy for users to instantly disable app access to the microphone and camera. When the toggles are turned off, an app accessing these sensors will receive blank camera and audio feeds, and the system handles notifying the user to enable access to use the app's features.
Clipboard read notification
To give users more transparency on when apps are reading from the clipboard, Android 12 now displays a toast at the bottom of the screen each time an app calls. Android won't show the toast if the clipboard was copied from the same app.
More intuitive connectivity experience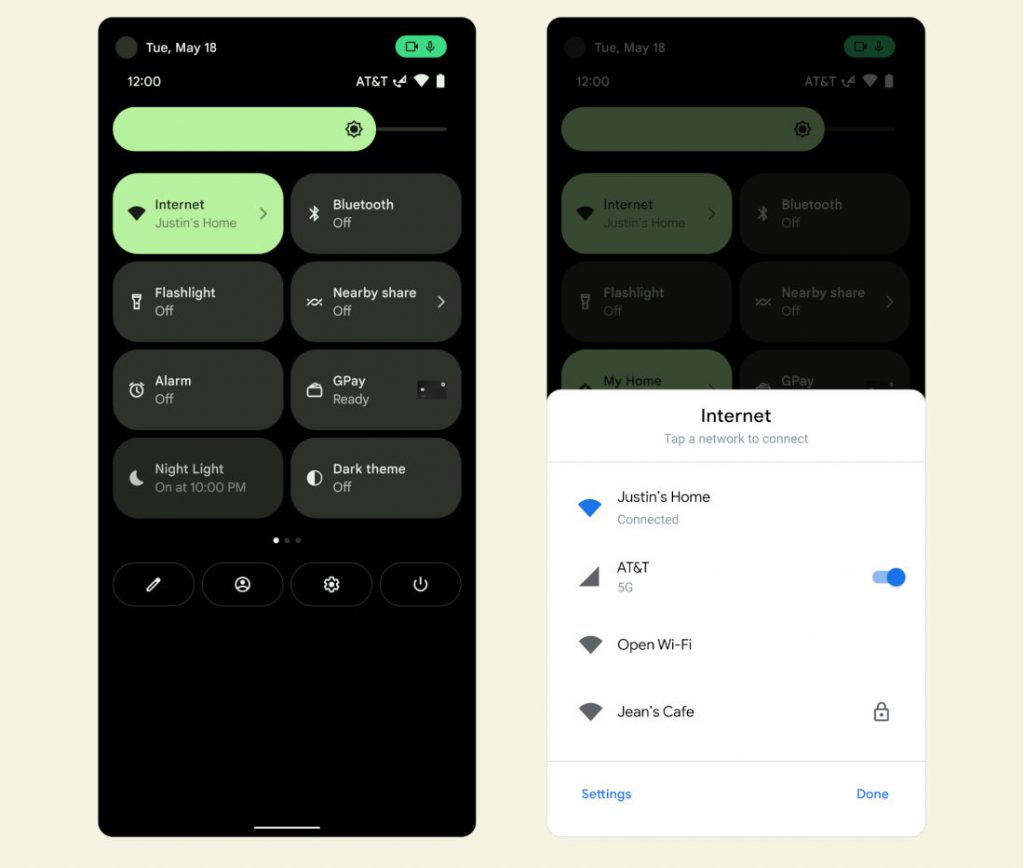 To help users understand and manage their network connections better, Android 12 brings a simpler and more intuitive connectivity experience across the Status Bar, Quick Settings, and Settings. The new Internet Panel helps users switch between their Internet providers and troubleshoot network connectivity issues more easily.
Availability
Android 12 Beta 2 is now available for Pixel 3 and later and is also available for Android TV with the ADT-3 developer kit. You can get it from Android developer website here manually, or you can enroll here to get the OTA update to your device. Google already said that it will release Beta 3 in July, Beta 4 (with final APIs and official SDK) in August before the stable release sometime in September.