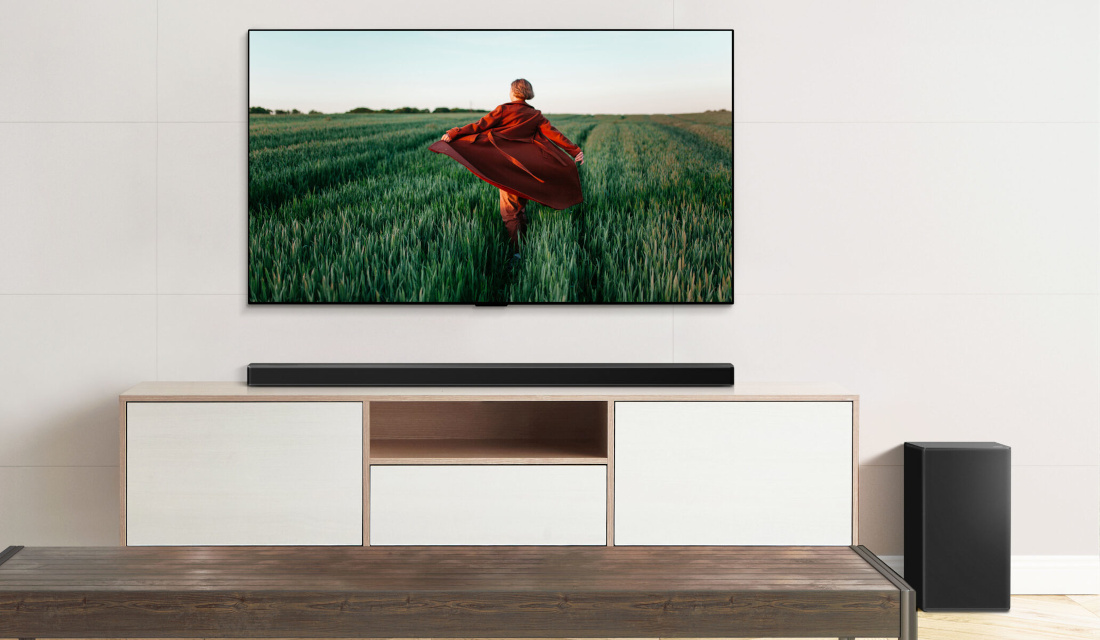 LG has introduced 5 new soundbars for the year 2021, ranging from the 3.1.2 channel SPD7Y model to the 7.1.4 channel SP11RA model. They offer improved audio experiences, easy connectivity, feature support for LG TV's AI Sound Pro, Dolby Atmos and DTS:X technology, and they all have new eco-consciousness designs and packaging.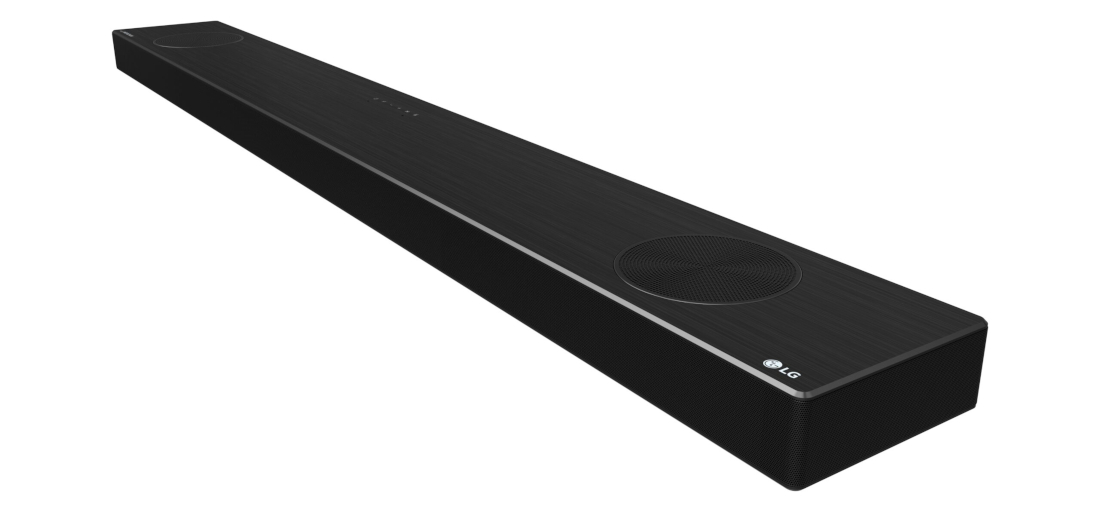 For the 2021 range of soundbars, LG has leveraged their partnership with Meridian audio to introduce the Meridian Horizon technology, which can up-mix two channel stereo content into a multichannel audio output for improved immersion. The soundbars also feature built-in support for more three-dimensional audio technology such as Dolby Atmos and DTS:X.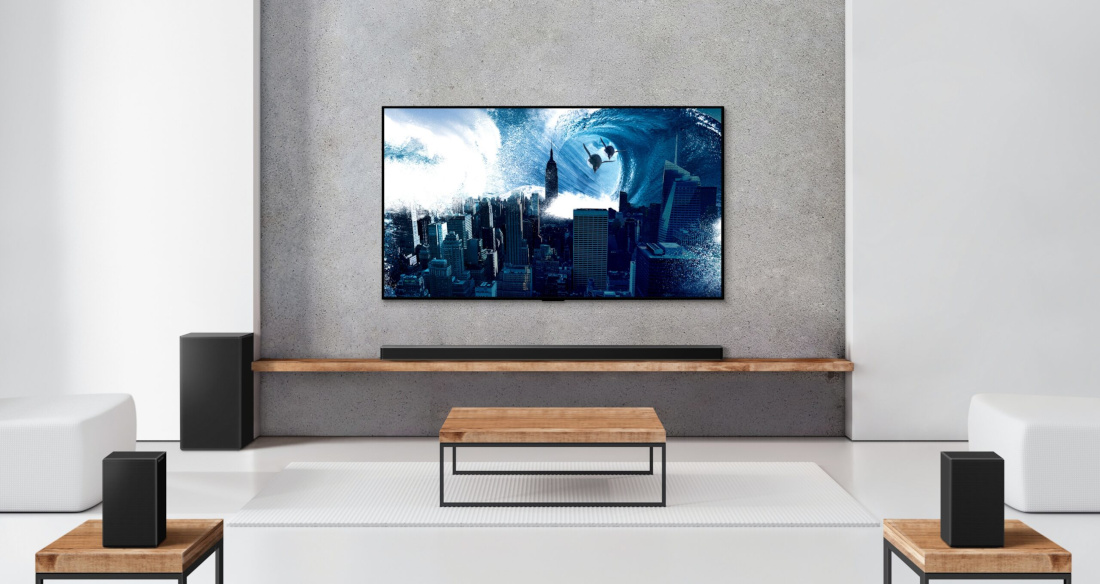 When paired with a modern LG TV, the soundbars can utilize the AI Sound Pro feature, which can take the TV's audio output, process it and play it through the more capable speakers of the soundbars.
The entire line up is compatible with multiple voice assistants including Google Assistant, Amazon Alexa and Siri, and select models are Hi-Res Audio certified, capable of lossless playback at 24bit/96kHz. For inputs, the soundbars will support eARC, along with USB-playback and Bluetooth streaming.
The 2021 range of LG Soundbar models, specifically the SP11RA, SP9YA, SP8YA, SP7Y and SPD7Y will begin rolling out starting this month in Europe and North America. More models are expected to arrive later in the year in more regions.