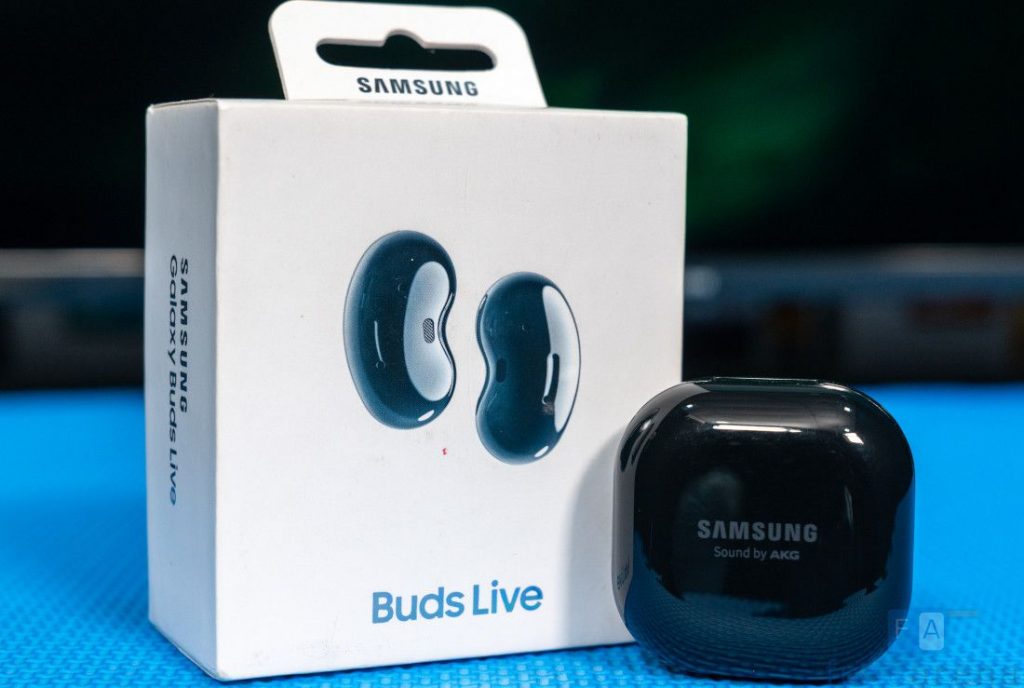 Since Apple introduced the AirPods 1st gen back in 2016, the truly wireless earphones industry has grown significantly, with nearly every smartphone manufacturer offering their own TWS earbuds to go with their smartphones. After a long time, Samsung introduced the Galaxy Buds Live in 2020, featuring a new and unique form factor that caught everyone's attention. The design was polarizing to say the least, and it was also the first truly wireless earbuds from Samsung to feature active noise cancellation.
I have been using the Galaxy Buds Live for the past 6 months now, and here is my long term review.
Box Contents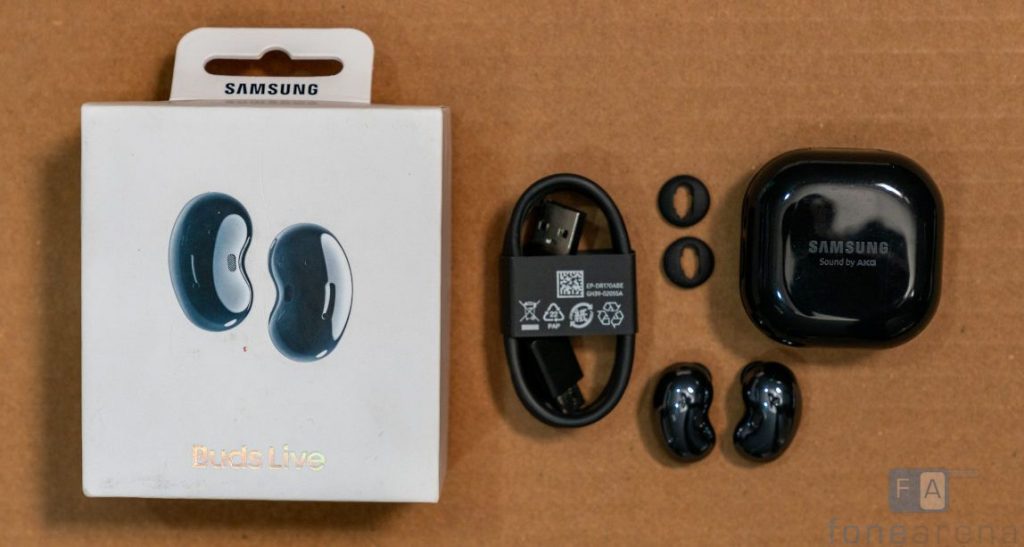 A pair of Galaxy Earbuds in Mystic Black colour
Charging carrying case
Pair of extra wing tips
USB Type-C cable
Quick Start Guide
Design and Build Quality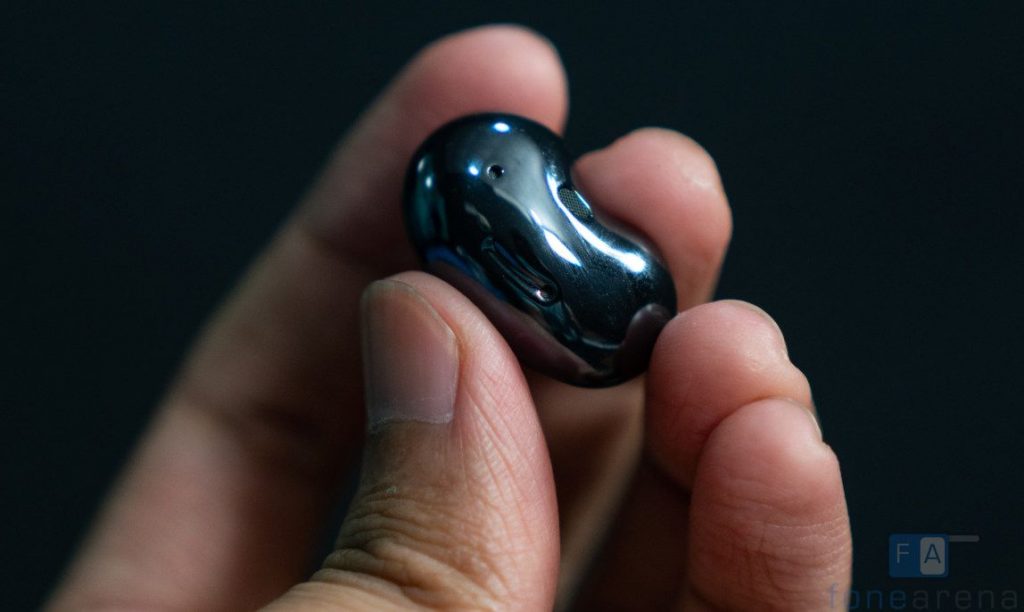 The design of the Galaxy Buds Live is easily its most interesting feature. Most truly wireless earbuds have traditional designs similar to regular wired earbuds, but Samsung has thrown all that away and brought something truly unique to the market.
At first glance, you wouldn't be wrong to say that these earbuds very much look like kidney beans. They have a curve along its length that is meant to fit in the cavity right outside the ear canal, and during my review, it worked exactly like it was supposed to. A simple twist and push, and the earbuds are seated comfortably in my ear. During long listening sessions, I was happy to discover that they remained comfortable, which is great.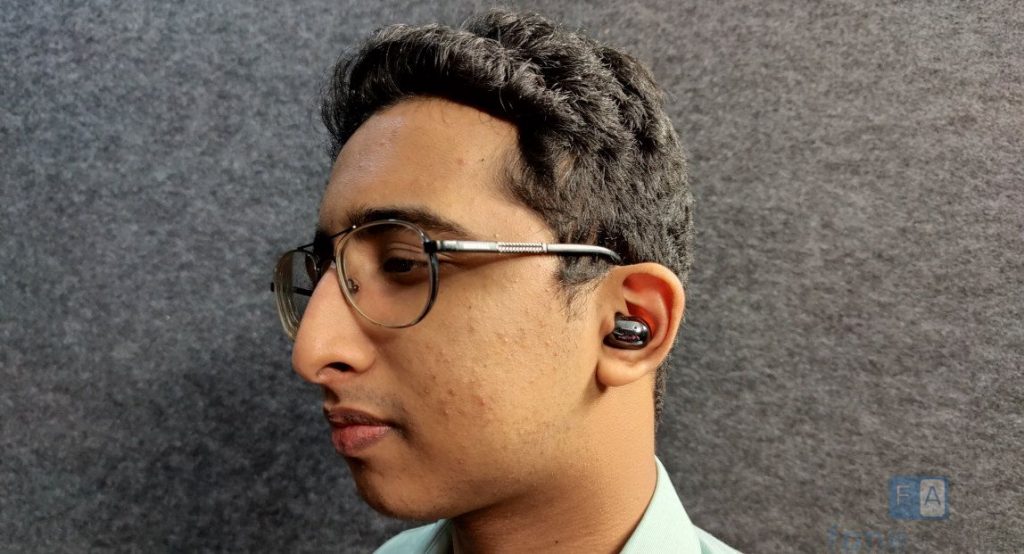 The earbuds do a good job of staying in place thanks to a wing tip on its inner side that holds on inside the ear cavity. They never fell out accidentally, staying-in even during fast head movements and workouts in the gym. Samsung includes two pairs of wing tips in the box to ensure a secure fit for most ear sizes.
The earbuds have plastic externals, and the outer side in particular has a glossy finish that looks premium and high quality, but it picked up fingerprints very quickly, which is rather unfortunate.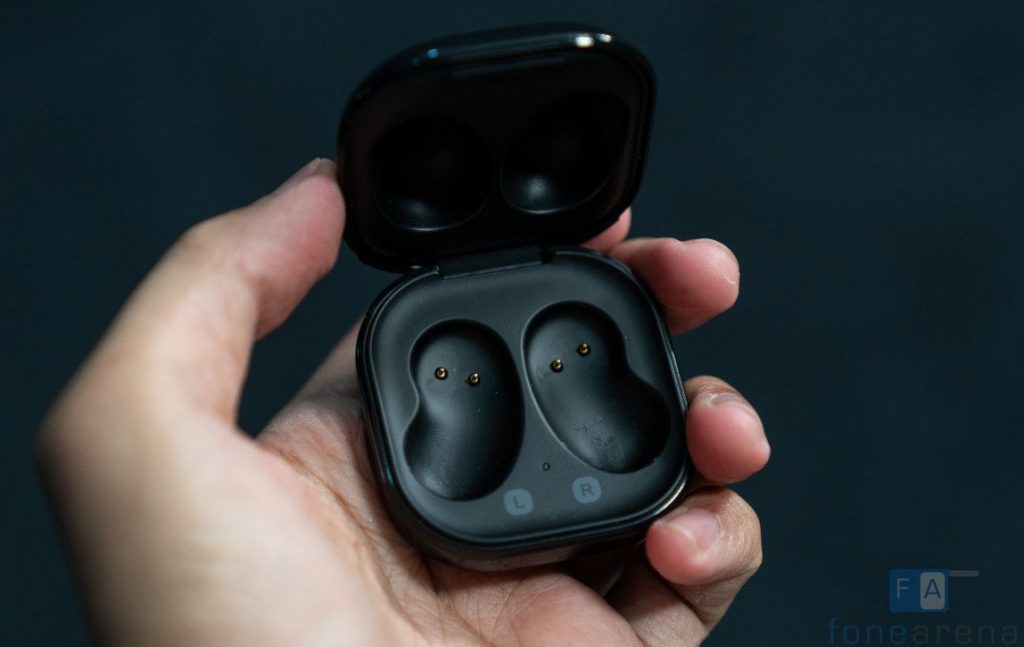 The charging case has a small square shape design, made with the same glossy plastic of the earbuds. There is a LED light in the front side that indicates the charge level of the case, and another LED on the inside to indicate the charge of the earbuds themselves. On the back side of the case is the USB Type-C port for charging.
Sound, Noise Cancellation and Connectivity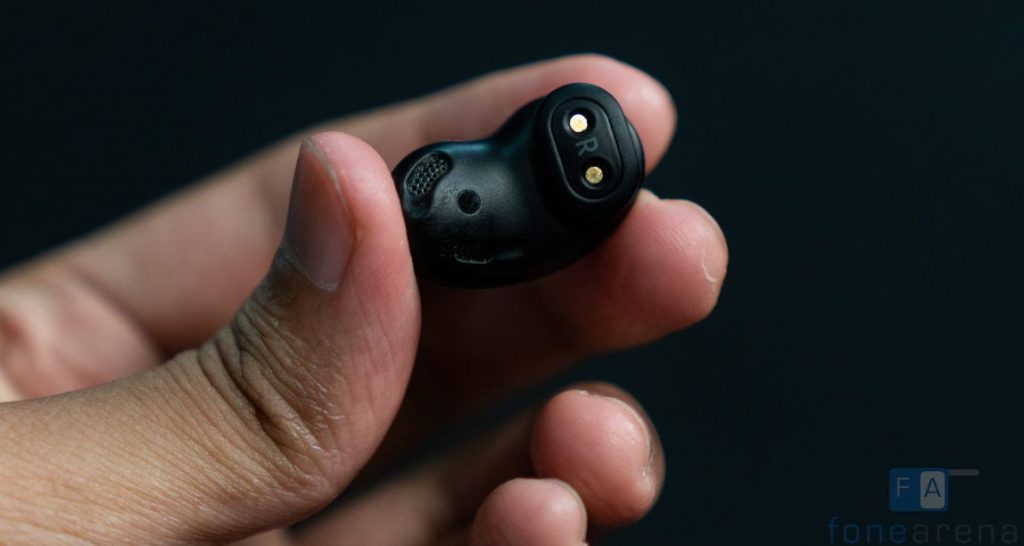 The Galaxy Buds Live have 12mm drivers in each earbud which have been tuned by AKG. During my extended use with the earbuds, I found the audio output from the Buds Live to be quite good overall. However, they suffered from one problem, the audio quality was very dependent on how well the earbuds fit inside your ears. If the earbuds were perfectly snug and further inside the ear canal, the sound quality is great and detailed. Bass response is adequate for earbuds that aren't in-ear style, although I wished they were a little tighter. Regarding the mids and highs, they felt a little muffled, especially at lower volume levels. At higher volume levels, the Buds Live performed much better.
If the fit isn't good however, then the sound quality becomes exponentially worse. As the earbuds aren't designed for a good seal, external noises get mixed in quite easily with the music and downgrades the overall experience.
The Active Noise cancellation feature in the Galaxy Buds Live is another weak point. When turned on, it lowers the ambient noise by only a small amount, and having a poor seal does not help either. It can maybe help drown out faint background noise like a ceiling fan or far away city noises, but louder ambient noises will not get cancelled at all.
There are 3 built-in microphones in each earbud which work with a Voice Pickup unit to provide a decent experience when making calls. Samsung also does a good job with cancelling ambient noise and only picking up the user's voice during calls, although I believe there is still room for improvement.
It connects via Bluetooth v5.0, so for the most part I found the connection to be strong and stable. Occasionally when there is a wall between the phone and the Buds Live, there are disconnects, but it is not a serious problem. Another feature supported by the Buds Live is Microsoft Swift Pair, which allows the earbuds to quickly pair with a nearby Windows PC.
App, Controls and Features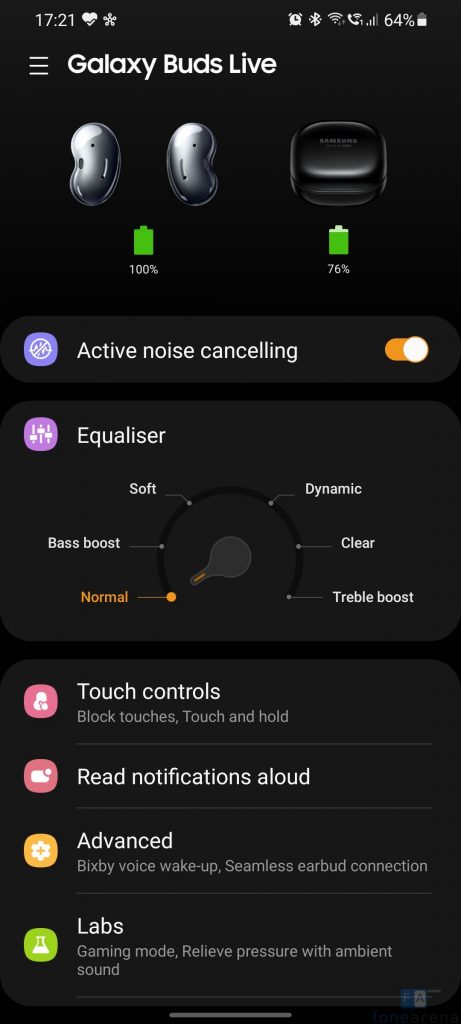 To get the maximum use out of the Galaxy Buds Live, the Samsung Wearables app is required. Once the earbuds are paired and added, you have quite a few controls and features at your disposal. Opening the charging case will automatically connect to the last paired device, and while the earbuds are still in the case, the app will show the battery levels of both the earbuds themselves and the charging case.
Unfortunately these earbuds do not support custom equalizer tuning, instead Samsung offers 6 different presets to choose from. I liked the Dynamic preset and used it for most of my review.
To interface with the earbuds, it uses touch controls. A single tap on either earbud to play/pause music, double tap to play the next track or answer/end calls, triple tap to play the previous track, and for touch and hold, users can choose between three options – Volume up/down, Bixby, and toggling ANC.
The controls are fairly simple to learn, and I did experience a few mis-clicks, but it was nothing too worrisome. I do wish Samsung offered more customizability with these touch controls however. For example, a single tap on the left earbud could be a different function from a tap on the right earbud. Instead, they share functionalities and I feel like this limits the earbud's usability.
It does support on-ear detection, which will automatically pause music playback if you remove one earbud, and also play music once the earbuds are inserted back in.
Coming to other features in the app, users can set up a Read Notification aloud feature, along with some advanced features such as Bixby Voice Wake-up and seamless earbud connection, which allows the earbuds to quickly switch playing audio between connected devices that are signed into a Samsung account.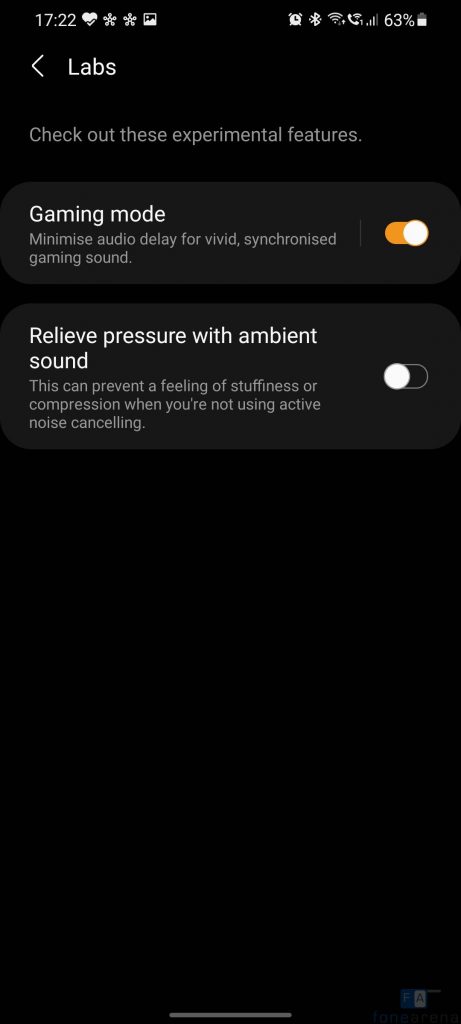 There is a gaming mode that reduces the connection latency of these earbuds, and an option to help relieve ear pressure by letting in ambient noise. Lastly, the Galaxy Buds Live supports Samsung's 'Find my Earbuds' feature that will save the last known location of the earbuds and help find them in the event they get misplaced.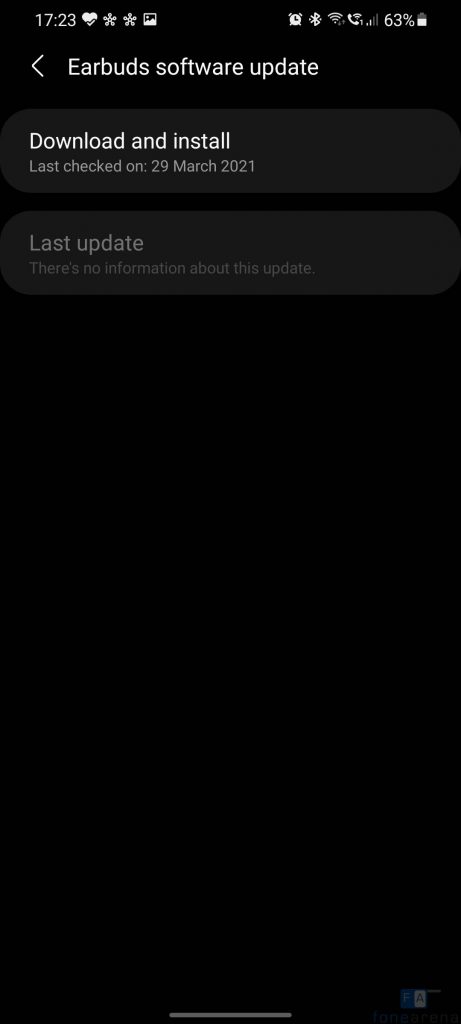 During my review, Samsung pushed a number of software updates through the app, which supposedly removed bugs and improved upon features. While I did not notice any major differences, I appreciate Samsung for pushing out these updates.
Battery life
Inside the earbuds there is a 60mAh battery that Samsung claims will provide 6 hours of typical usage time. During my review, I was able to get about 5 and half hours of music playback with the volume at around 75%, which is quite good.
The charging case can extend the battery life to a total of 21 hours, and it can quick charge the earbuds for an hour of listening time in just 5 mins of charge. The case also has an added bonus of supporting Qi-wireless charging.
Conclusion
With the Galaxy Buds Live, Samsung took a risk. The truly wireless earbuds market has become a bit stale lately with similar designs and features. Samsung has tried something new with the Buds Live and I really appreciate them for it.
The execution however was less than perfect. Personally, the earbuds fit me well and the sound quality was good, but this may not be the case with everyone. It has a lot of features, easy controls and the battery life was good, but the Active noise cancellation was poorly implemented. Overall, I'd say the Galaxy Buds Live is good for a first generation product, and Samsung has a lot of areas of improvement for a possible second generation Galaxy Buds Live, which I sincerely hope is in the works.
At a price of Rs. 9850, the Galaxy Buds Live is a compelling offer for earbuds that are unique in design and have good sound quality. However, it does face stiff competition from other traditional wireless earbuds such as the Jabra Elite Active 75t and Samsung's own Galaxy Buds+. The Jabra Elite Active 75t offers better ANC quality and sound quality, while the Samsung Galaxy Buds+ offers a far better battery life at a slightly higher price.
The Galaxy Buds Live comes in 5 colours – Mystic Bronze, Mystic White, Mystic Black, Mystic Red or Mystic Blue, and is available for purchase on Amazon for Rs. 9,990.
Pros
Unique design
Compact wireless charging case
Easy-to-use touch controls
Decent battery life
Feature-loaded app support
Cons
Active noise cancellation capabilities not up to the mark
The fit is not meant for everyone
Limited customizability for controls