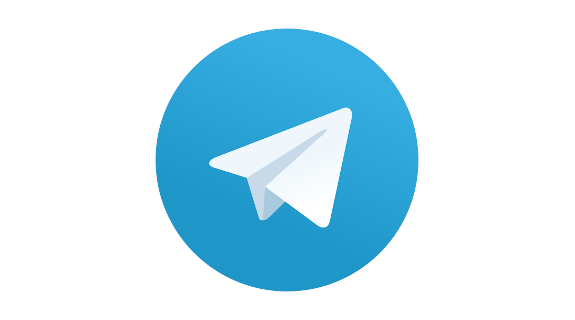 Telegram has released a new update to their Android and iOS apps, bringing the version to 7.4.0. In the update, Telegram is adding the ability to import chats from a few other messaging apps, more chat deletion options, a few improvements to voice chats and some new app animations on Android.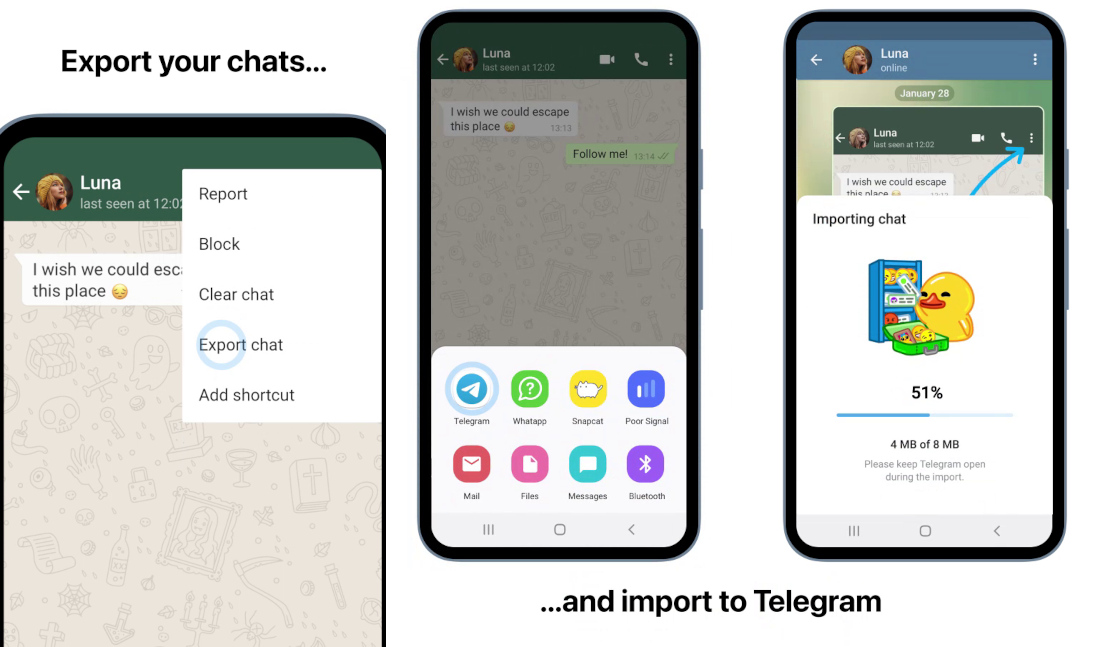 With a huge influx of users from WhatsApp, Telegram has conveniently added the ability to import chats, both individual and group,  from WhatsApp, Line and KakaoTalk. Simply open the specific chat, select "Export Chat" in the options and select Telegram.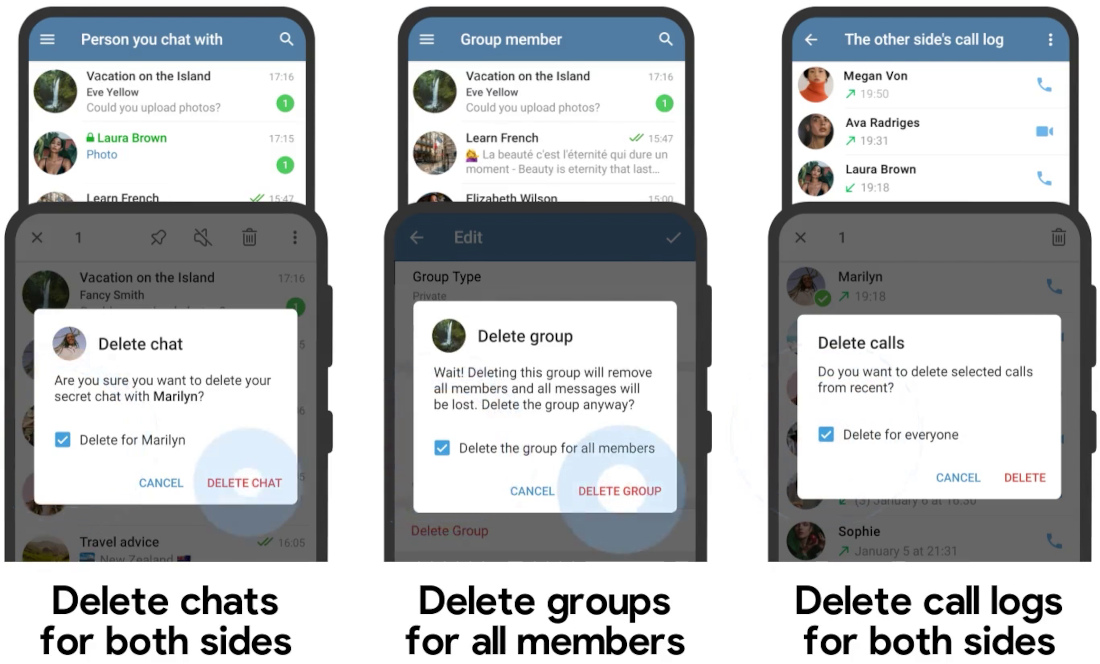 Telegram already has the ability to delete individually chats from both sides, that is the sender and receiver. Now with the update, they added this ability to secret chats, groups, and call history.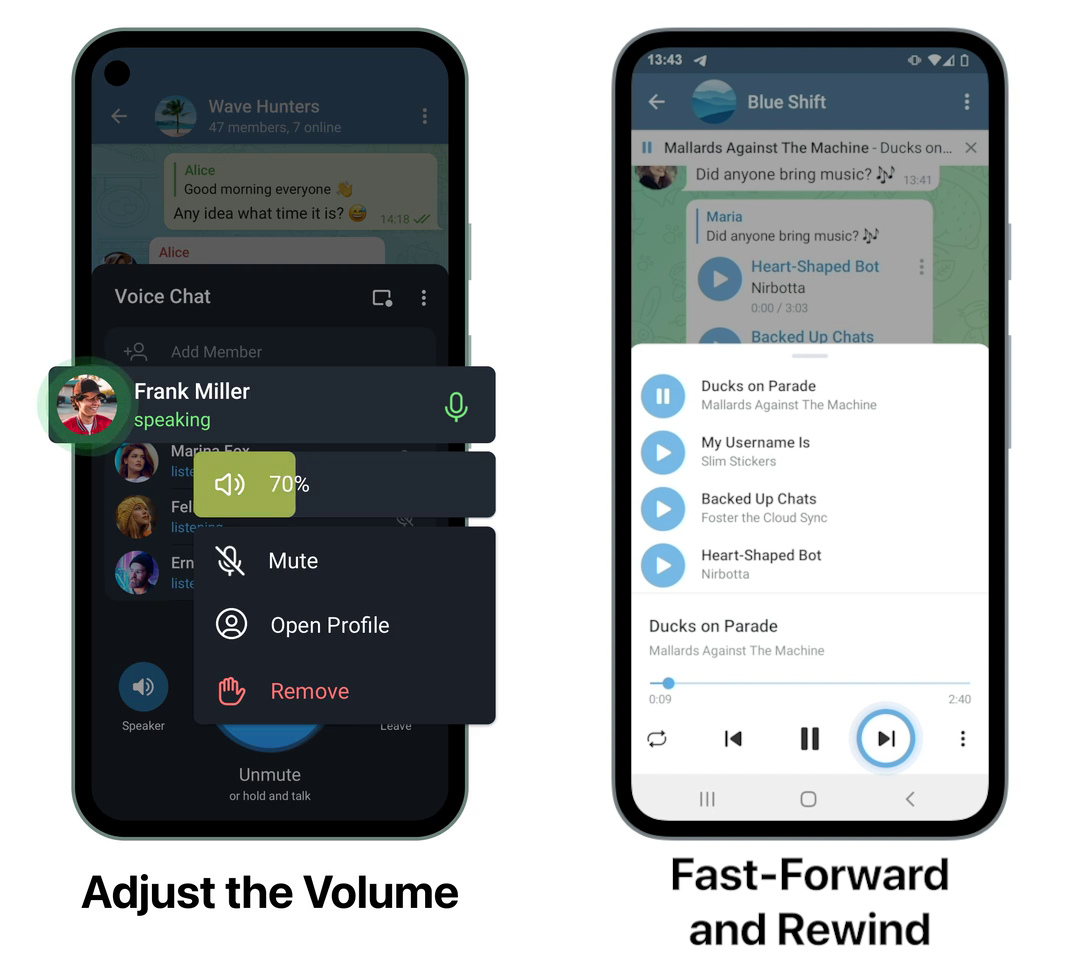 Voice Chats has been improved with the ability to adjust the volume for individual participants and the app's in-built audio player can fast-forward and rewind tracks.
As usual, the Telegram Android has a lot of new animations throughout the UI such for forwarded message alerts, download icon animations, etc., and now there is also an option to report fake channels or groups that impersonate famous people or organizations.
You can install the Telegram 7.4.0 here from the Play Store and the App Store.