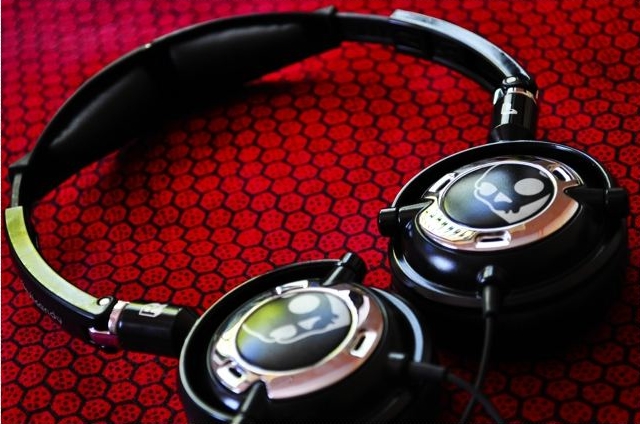 Introduction
Have you ever been in a situation where you had to choose between sound quality or portability while travelling? If yes, then this review is meant for you. We discuss how the Skullcandy Lowrider is the ideal and economical travel headphone.
Packaging
The Skullcandy Lowrider comes in the typical clear packaging just like other Skullcandy products. This is a good way to let the customer see exactly what he will be buying before hand.

The box contains only the headphones and no other accessory such as a pouch or 6.3mm audio jack adapter. We understand it not having an audio jack adapter and for the price it sells at, we cannot expect much. But as it is a portable headphone, it would have been good if they provided a pouch of some kind.
Design and Build Quality
The Skullcandy Lowrider is an On Ear headphone. The headphone has DJ articulation which is a plus for portable headphones such as these. They fold up into a small object for easy carrying while travelling. When opened up, it becomes a full fledged headphone.
There is one problem however. Even when the headphone is opened up, it is quite flimsy  and will easily close up again because it is not locked in position.
Skullcandy Lowriders are aimed at younger customers and are available in a wide variety of colours and designs to match the requirements of any customer.
Comfort
The headphones can be adjusted to fit your head perfectly. The headphones are not tight on your head and thus it is comfortable for listening for long durations. The headphones are very light and you hardly get exhausted wearing it.
There is leather touch padding in the ear cups and also on the headband.  We would have preferred if it was cloth rather than leather to avoid sweating.
The length of the cable will be adequate in any situation whether you are on the move or whether you are at home and using it with your PC/laptop. It does not get tangled easily and thus  avoids all the hassle when ou need to use it.
Sound Quality
The sound quality on the headphone is great. There is very little or no distortion even at maximum volume. The gold plated 3.5mm audio jack makes sure of optimum quality. The bass is on the lower side even if you tweak the equalizer to give a bass boost.
The output volume is good enough and well needed because the headphones fail to drain out outside noise because of a loose fit. So you will sometimes need to raise the volume in noisy environments etc.
Conclusion
The Skullcandy Lowrider is the perfect headphone for those who need uncomprimised audio quality while travelling thanks to it's great portability and pricing.
It is avaiable for purchase at MobileFun.