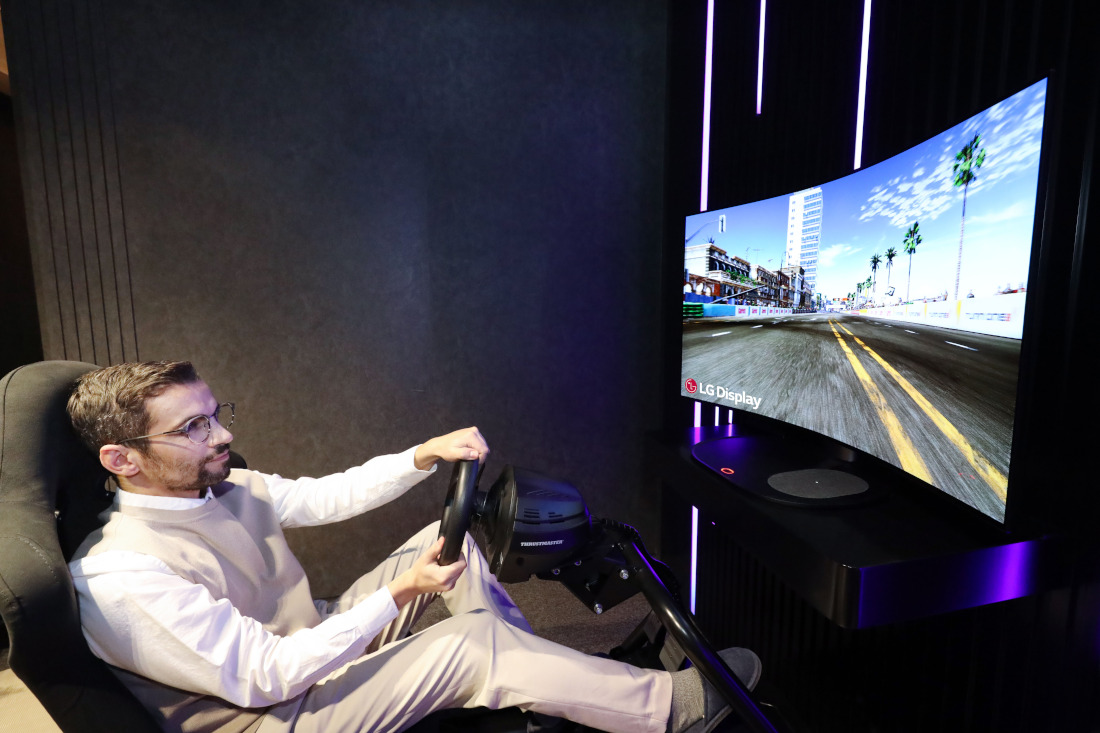 CES 2021 is about to begin and LG is preparing to introduce a lot of new displays at the event. About a week ago, they revealed their QNED Mini LED TVs and now, they have announced the 48-inch Bendable Cinematic Sound OLED (CSO) TV that is optimized f0r gaming.
LG is known for their extremely thin OLED displays and this new TV is also part of them. The 48-inch Bendable CSO OLED display can unfold to a curvature of 1,000R for immersion when gaming and can be straightened out to a flat display when watching regular TV.
Designed for gaming, the TV features a response time 0.1 milliseconds thanks to its OLED technology, and a wide variable refresh rate range of 40Hz to a smooth 120Hz. Another impressive technology built-in is how the display itself produces sound with an ultra slim film exciter that measures just 0.6mm thick.
Commenting on the announcement, Chang-ho Oh, Executive Vice President & Head of the TV Business Unit at LG Display said:
LG Display's 48-inch Bendable CSO display is optimized for gaming as it maximizes the use of advanced technology that produces another level in terms of providing an immersive experience. In other words, it offers the very best gaming environment to gamers