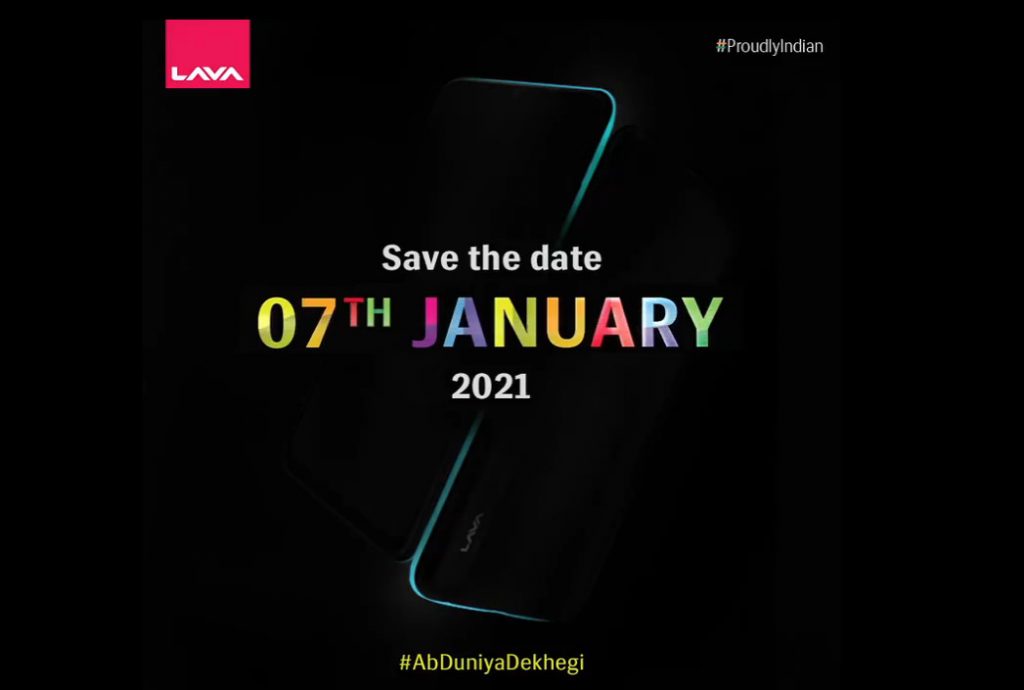 Lava Mobile has announced that it will launch new smartphones under 'Make in India' initiative on January 7th 2021. The launch invite just shows the outline of a phone. The company also mentions #AbDuniyaDekhegi #ProudlyIndian. Back in July the company announced 'Design in India' contest to design the next next Indian smartphone.
These smartphones are expected to be in a range of price segments. With this move Lava will compete with the latest In by Micromax smartphones as well as other players such as Xiaomi's Redmi, realme others in the market.
Lava said that its new smartphone launch event will be streamed live on Lava's YouTube and Facebook pages on January 7th at 12 noon.
Regarding the launch event, Sunil Raina, President & Business Head, Lava India, said:
I invite you to witness something that has never happened in the smartphone industry before. Never before has smartphone engineering been so evolved and dynamic, thanks to our talented engineers. Tune in to live webcast of history in the making. I promise what follows will make you feel proudly Indian.