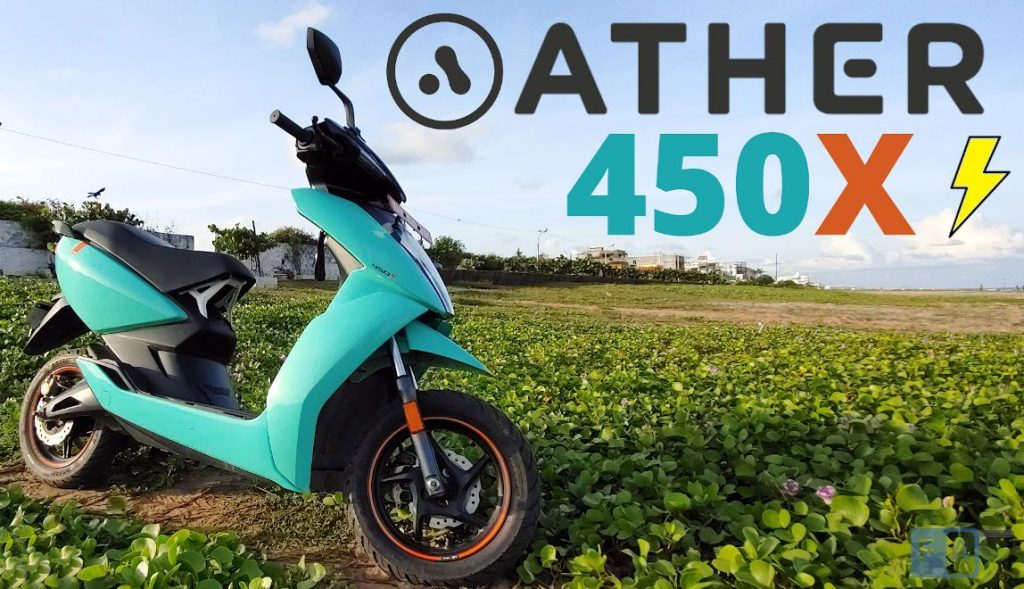 Electric vehicles are becoming popular day-by-day with more automobile manufacturers venturing into the segment and consumers adopting the same as well. One such popular Indian electric vehicle company Ather Energy revolutionized the EV segment in India with the launch of Ather 450 EV back in 2018. Fast forward to 2020, the company unveiled the upgraded version of its popular EV – the Ather 450X with built-in 4G, Bluetooth, Warp Mode, and more. I got to test ride the vehicle for some time and in this article, I'll share the ride experience, what's new on the dashboard, and more.
Design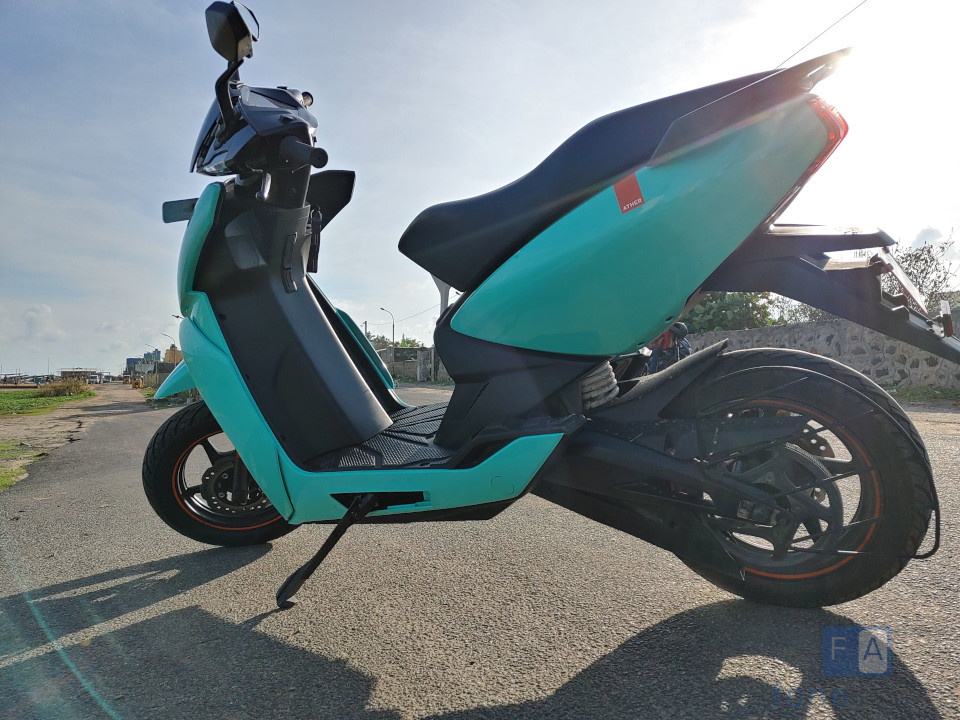 The design of the Ather 450X hasn't changed much from last year's Ather 450 which isn't a bad thing as it has a unique design language compared to conventional scooters in the market. This time around, the company has introduced multiple colour options on the Ather 450X including Black, White, Mint and the Collector's Edition Series 1. We got to ride the Mint colour variant of the 450X and the combination of mint and black looks stunning I'd say. It is definitely a head-turner and during my time with the 450X on the road, every other person was curious to know more about this vehicle.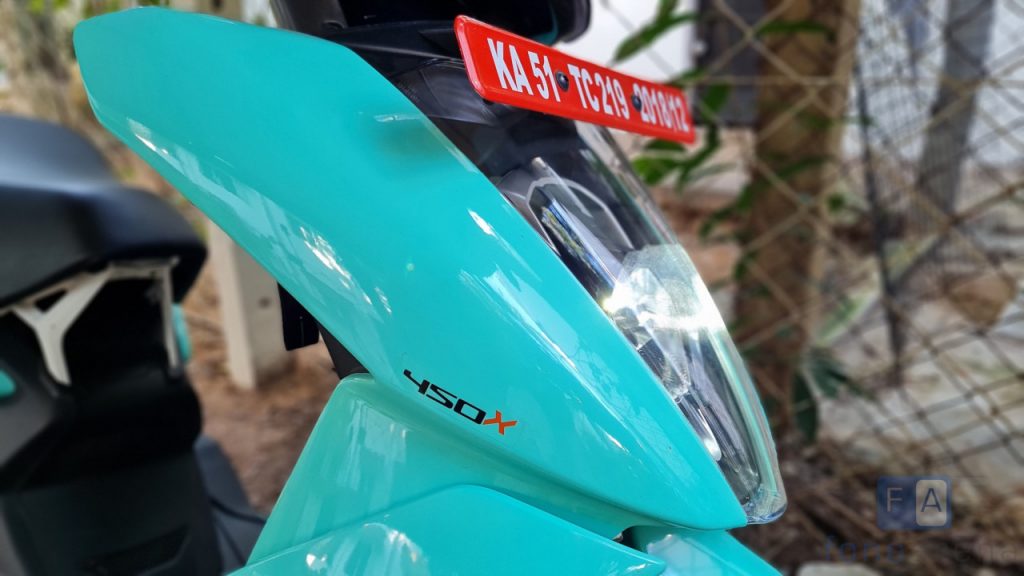 Just like the Ather 450, the 450X features an integrated LED headlamp that also has the 'Guide-me-home' functionality wherein the headlight stays on for 20 seconds, even after switching OFF the scooter. In this way, it makes it easier for users to find a way out of dimly lit parking spaces. The 22 litres boot space is similar to the Ather 450 and you get ample space to fit in a full-size helmet. Neatly done!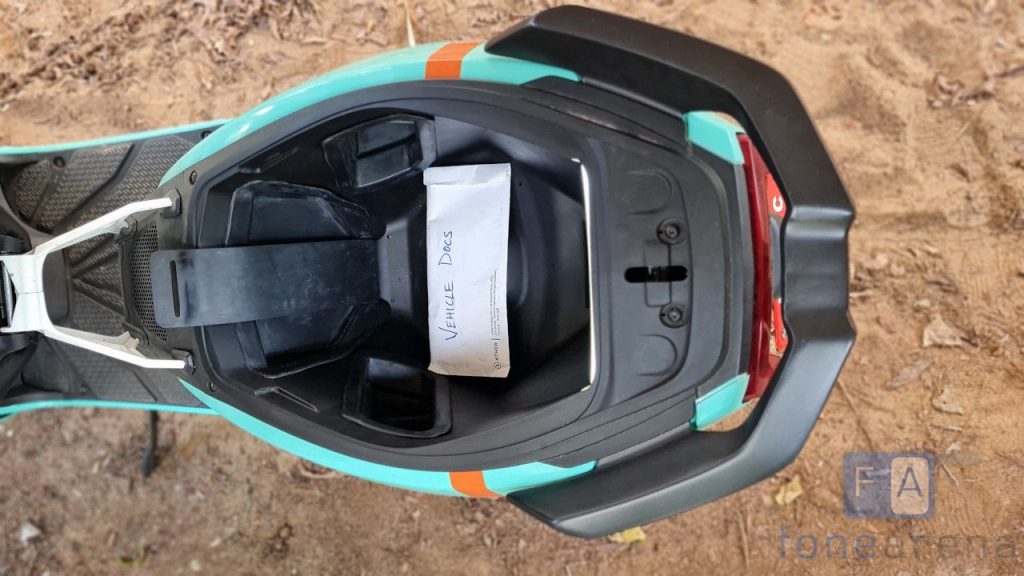 Moving on, the rim of the tyres have an orange-ish accent and the colour accent differs in other variants. If you view the White colour 450 and the 450X side-by-side, the differentiating factor would be the 'X' badge. That said, overall, the Ather 450X is aesthetically appealing and modern-looking, and as I said earlier, it is definitely a head-turner.
Difference between Ather 450X and Ather 450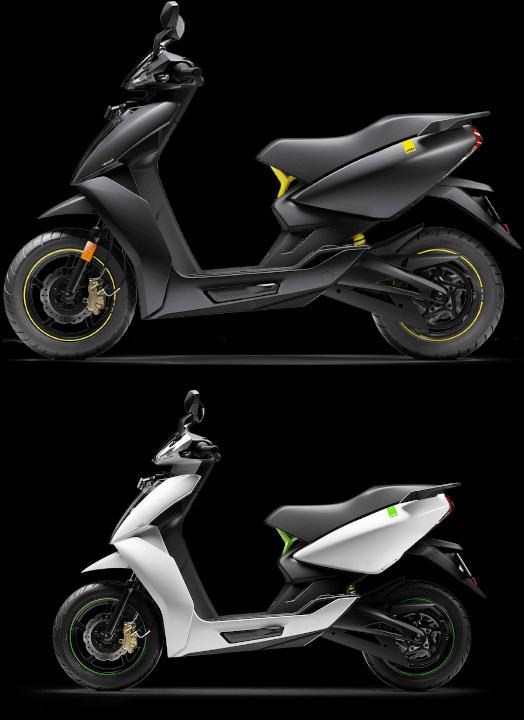 Models
450x
450
Peak Motor Power
6kW
5.4kW
Peak Torque
26Nm
20.5Nm
Wheel Torque
200Nm
—
Battery
2.9 kWh,21700 Lithium-ion

2.4 kWh,18650 Lithium-ion

Charging Rate
1.45km/min (0-50% SOC)
1.1km/min (50-80% SOC)
1 km/min
Certified Range
116
107
On-Road Range (Eco)
85
75
On-Road Range (Ride)
70
65
0 to 40kmph
3.29 sec
3.84 sec
0 to 60kmph
6.5 sec
8.27 sec
Processor
Snapdragon 212 Quad-core
1.3GHz, 1GB RAM, 8GB storage
—
Operating System
Android Open Source OS (AOSP)
—
Screen Size and Type
7-inch TFT LCD, LED Backlit, Touchscreen
Kerb Weight
108Kg

118kg (First version) 111kg (With DoT)

F:R Weight Ratio
47 : 53
49 : 51
Modes
Eco, Ride, Sport, Warp
Bluetooth 4.2
Yes, for music controls and call notification
No
Bluetooth Accessories
Smart Helmet and Tyre Pressure Sensor
No
Connectivity
4G, Wi-Fi 2.4/5G
3G
Colors
White with Green, Grey with Yellow, Green with Orange
Ride experience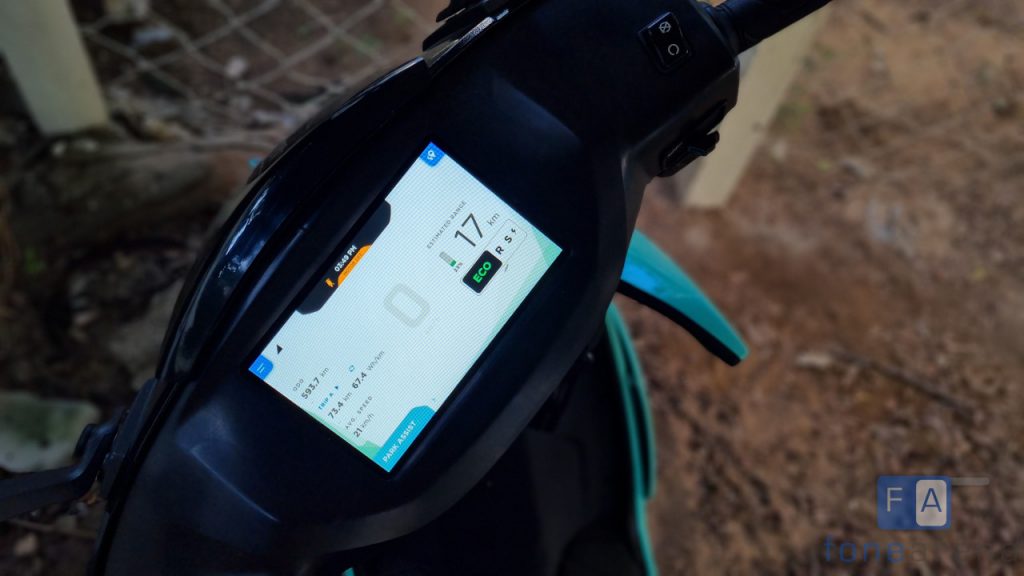 The Ather 450X has a peak power of 6 kW and a maximum torque of 26 Nm. Ather has also increased the battery capacity to 2.9 kWh (Lithium-ion 21700 cell). You get 4 different ride modes – Eco, Ride, Sport, and a new Warp Mode. The ARAI certified range is 116km and the TrueRange is 85km (in Eco Mode). The top speed is 80 kmph and 0-40 kmph takes just 3.3 seconds.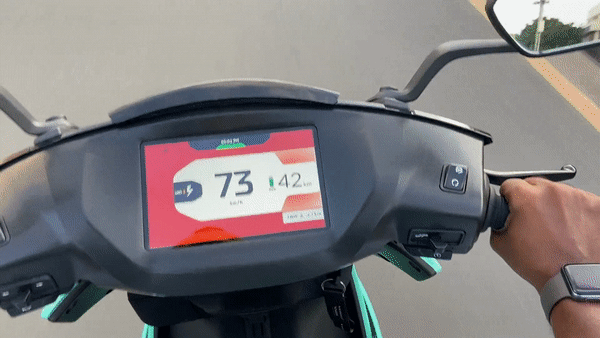 Warp Mode is the real deal on the Ather 450X. The initial pull that you get once you whack the throttle open and zipping through the traffic is simply amazing. You can switch modes on the go and I was impressed by how responsive it was. Switching the modes was a seamless process and the 450X handled it brilliantly. On Warp Mode, I got about 52km range and it varies based on the driving behaviour. If you want a higher range, Eco Mode and Ride Mode should be ideal.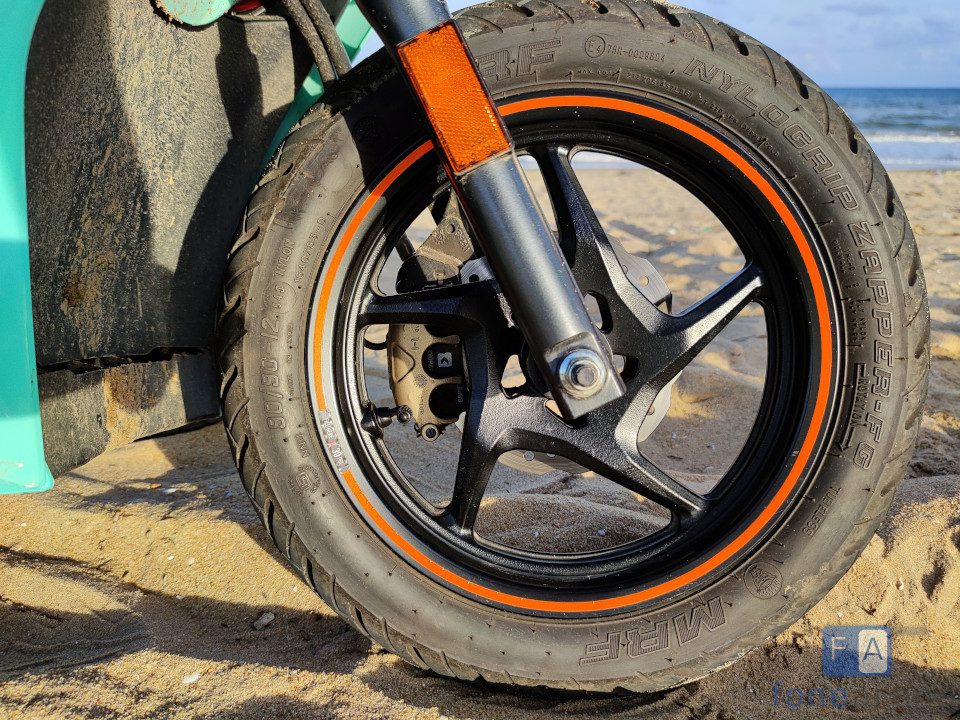 Coming to the braking system, the 450X has dual-disc brakes and CBS which is highly responsive. However, there is no ABS and the company has said that there is no plan to bring ABS on Ather 450X.  Moving on, the ride handling was very good and just like some other electric vehicles, the riding sound is present on the 450X and is definitely a head-turner. I enjoyed riding the Ather 450X, especially on the Warp Mode and the ride experience was very good, overall.
Dashboard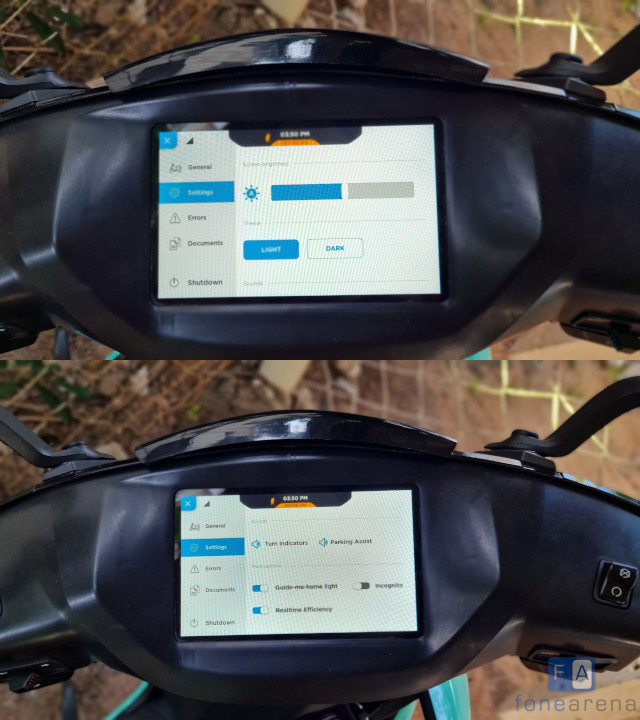 Similar to the Ather 450, the Ather 450X also features a large 7-inch TFT LCD touchscreen display. But this time around, it features the Snapdragon 212 Quad-Core processor clocked at 1.3 GHz and is paired with 1GB of RAM and 8GB of storage. It supports Bluetooth 5.0 LE, Wi-Fi 2.4GHz/5GHz, 4G LTE Cat-4 and GNSS with AGPS.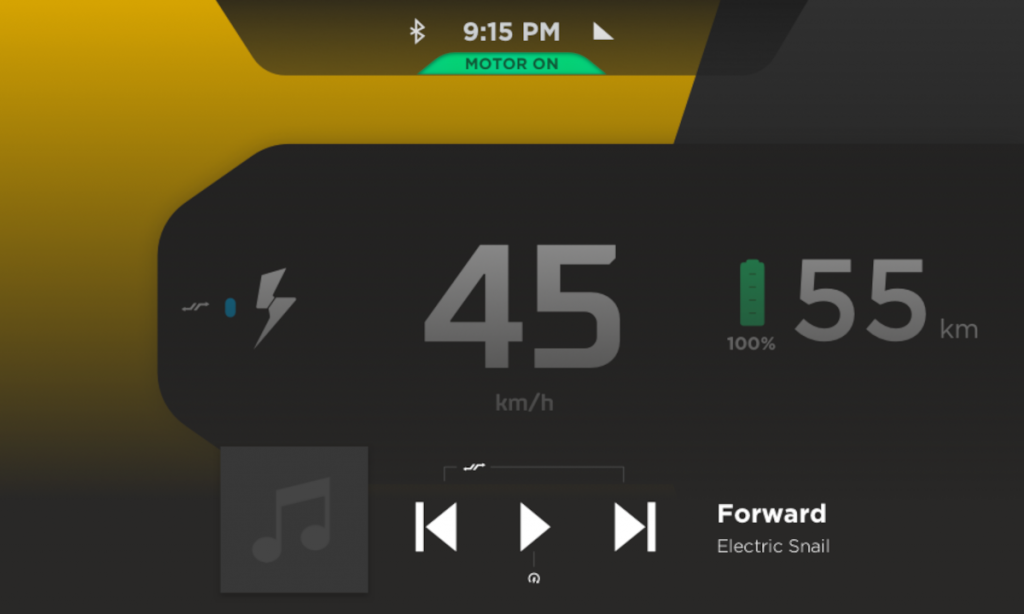 On the software front, it runs Android Open Source OS (AOSP) and has a simple and minimalistic User Interface. The top portion of the home screen displays the time, side-stand indicator and motor on/off indicator. Maps can be accessed from the icon located on the right edge of the dashboard and the left edge displays the network signal strength. Other details displayed on the home screen of the display include ODOmeter reading, Trip information, Average Speed, Estimated Range, Battery Percentage, 4 different modes – Eco, Ride, Sport, Warp and toggle for Park Assist.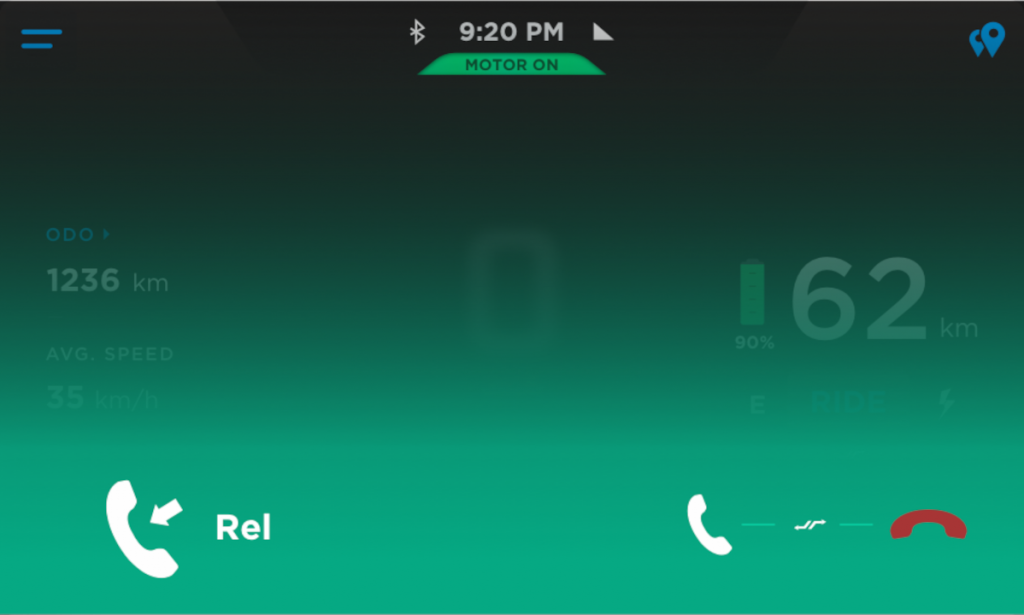 As it supports Bluetooth, you can answer/reject phone calls and control music playback right on the dashboard. These features will be available via an OTA update soon. Similar to the Ather 450, the dashboard of the 450X allows you to adjust the screen brightness, switch between light/dark theme, store vehicle documents, manage sounds of turn indicators and park assist, switch to incognito mode, view the registration number, VIN number, software version, errors, store vehicle documents and receive OTA updates. Further, you can also view the recommended cold tyre pressure on the dashboard.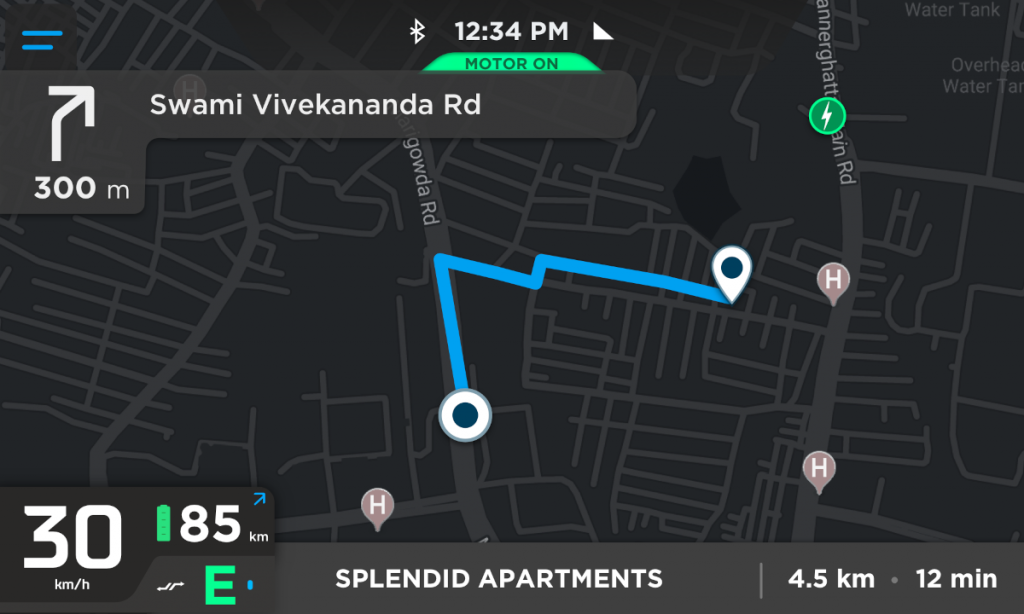 Moving on, the touch response has been drastically compared to the Ather 450 which is a good thing. The Ather mobile app has nifty smart features like ride stats, live location and vehicle state tracking, theft/tow detection, music control, call control, welcome lights, smart helmet, etc.
Further, Ather is using Google Maps for navigation and for some reason, Maps was not working on our media vehicle. Similarly, I did notice random crashes in UI and hopefully, these will be ironed out in the final build.
Pricing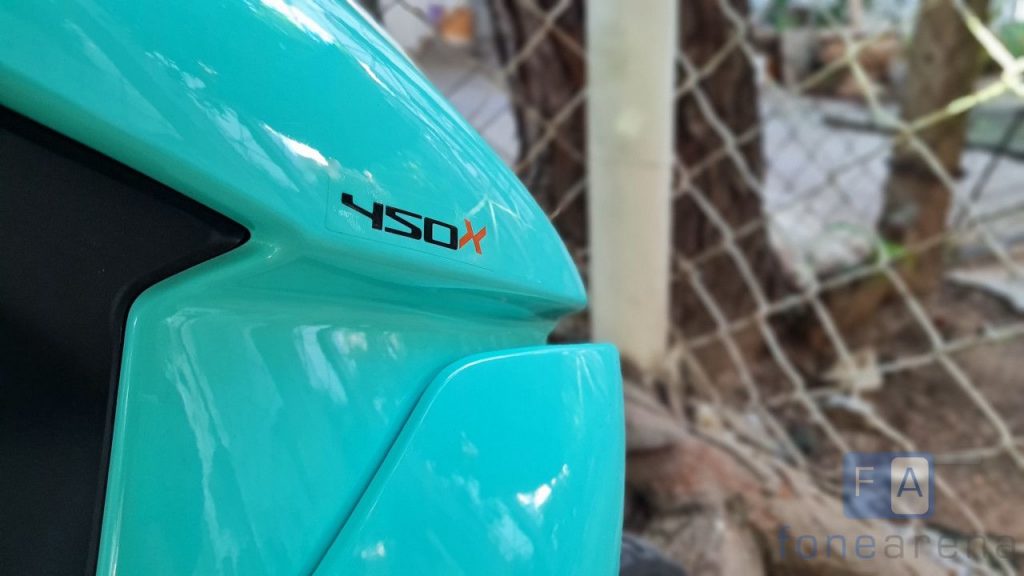 The Ather 450x is priced at Rs. 1,59,000 (Exclusive of Insurance, Road tax & Registration charges) in Bengaluru and the price varies across various cities. This includes Ather Dot which is a home charging point, 3-year warranty on the vehicle and 3-year warranty on the battery.
The company has announced the timeline to start deliveries in Bengaluru, Chennai, Hyderabad, Delhi, Mumbai, Pune, Kochi, Kozhikode, Kolkata, Ahmedabad, Coimbatore. As part of phase 2 expansion, by Q1 2021, it will be available in 16 additional cities including Mysore, Hubli, Jaipur, Indore, Panaji, Bhubaneshwar, Nasik, Surat, Chandigarh, Vijayawada, Visakhapatnam, Guwahati, Nagpur, Noida, Lucknow and Siliguri.