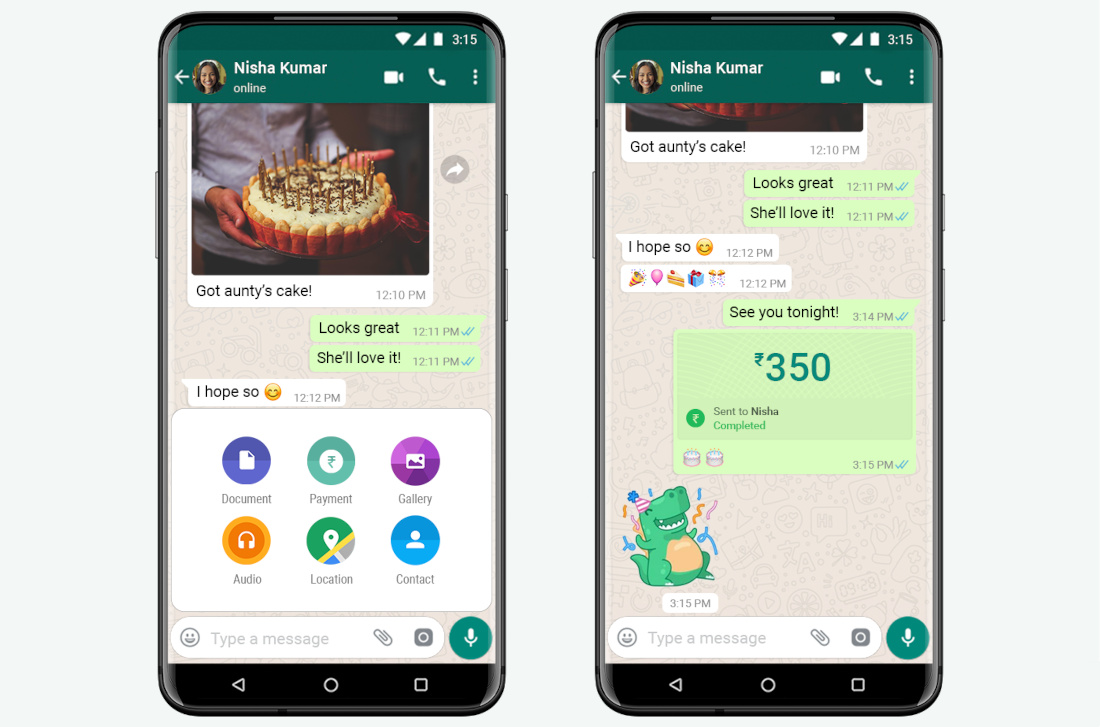 With the advent of UPI payments in India, and with apps like Google Pay and PhonePe, transferring money between bank accounts have become incredibly easy. Joining these apps now is WhatsApp, one of India's most popular instant messaging apps, integrating UPI payments directly into the chat interface. It started testing the payments service back in 2018.
To use the service, all a user needs is a bank account and debit card in India. WhatsApp will take care of sending the details to the bank in a secure and private manner, initiating the transfer of money between the sender and receiver. It's supported by more than 140 banks, and WhatsApp is working with 5 banks — ICICI Bank, HDFC Bank, Axis Bank, The State Bank of India, and Jio Payments Bank.
WhatsApp has received permission from the National Payments Corporation of India (NPCI) to grow its Payments feature to a maximum user base of 20 million and the roll out will be gradual starting today. You will need to update your app to the latest version to gain access to Payments on both iPhone and Android.
NPCI announced a cap of 30% of total volume of transactions processed in UPI, applicable on all Third Party App Providers (TPAPs) including WhatsApp from January 1, 2021.