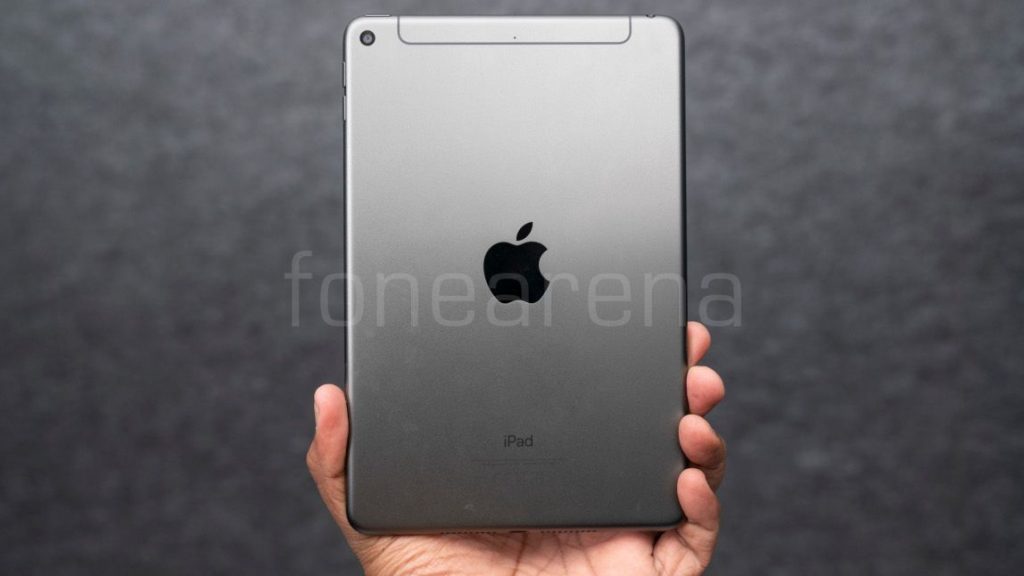 The worldwide tablet market continues to show impressive numbers, growing by 24.9% YoY in the third quarter of 2020, shipping 47.6 million units. Demand is still strong among people who  require portable computer for remote learning, work and leisure. In the lead, as usual, is Apple, followed by Samsung, Amazon.com, HUAWEI, and Lenovo.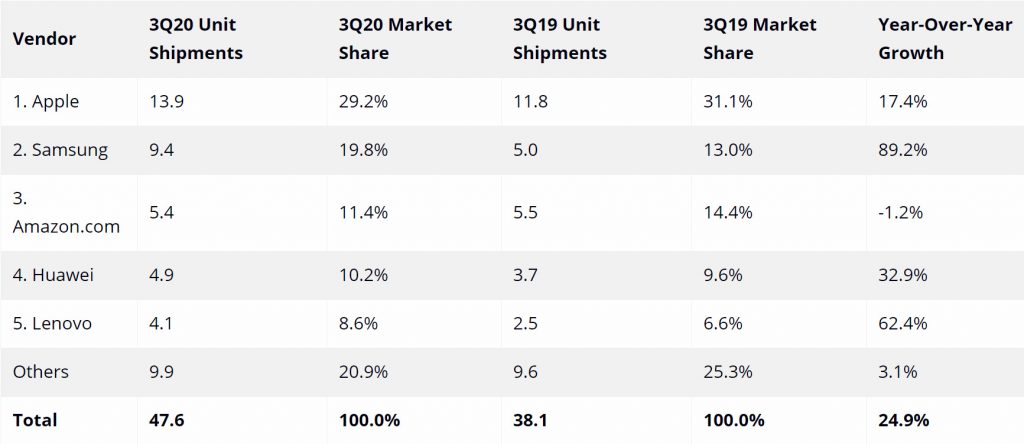 Apple's lead with the iPad continues to be very strong, with a YoY growth of 17.4%. Their base models iPad (2019) and the iPad (2020) were their most popular models, performing well in the education market. At second place was Samsung with 9.4 million units shipped and growing about 89.2% YoY.
Amazon.com came at 3rd position with 5.4 million units in this quarter. This is a decline of 1.2% compared to last quarter and its most popular models were the 8-inch variants which were launched recently. At 4th place is HUAWEI, shipping 4.9 million units shipped and in 5th place is Lenovo with 4.1 million units shipped, calculating to strong 62.4% YoY growth.