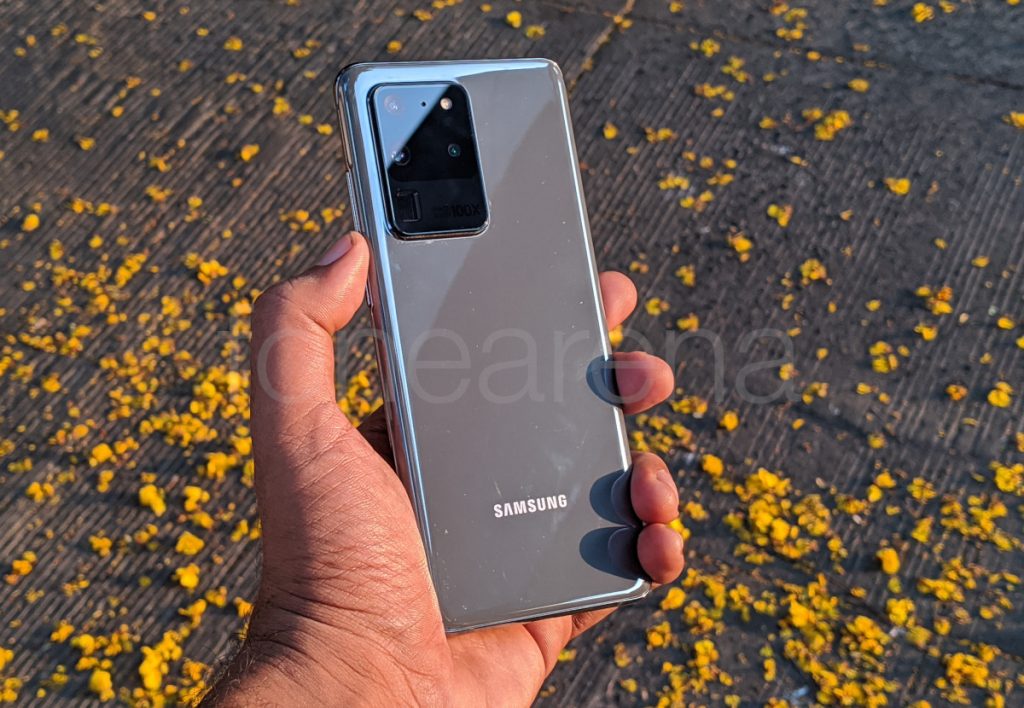 As the pandemic restrictions around the world have largely been lifted, the smartphone market worldwide has begun to recover from the massive 16% YoY decline it saw for the last quarter. According to IDC, the market recorded 353.6 million units shipped, which calculates to a decline of 1.3% YoY. The top 5 companies were Samsung, Huawei, Xiaomi, Apple and Vivo.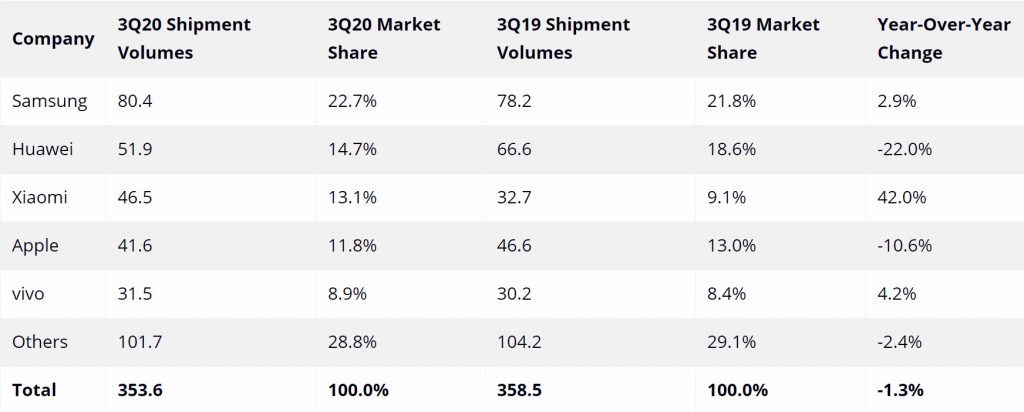 Samsung recorded a growth 2.9% YoY after shipping 80.4 million smartphones in the quarter, with a market share of 22.7%. In India, Samsung saw a growth of 40% YoY, thanks to the success of the M series smartphones. In the US, the A series and Note 20 series were Samsung's most popular models.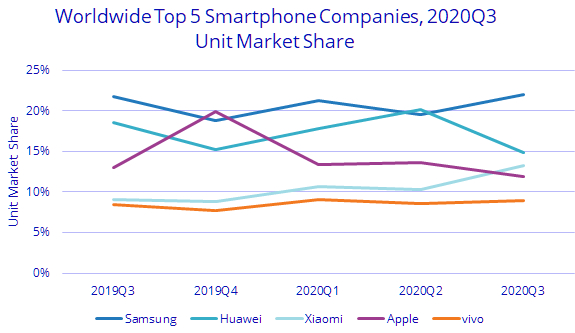 HUAWEI dipped to second position this quarter, declining 22% YoY and shipping 51.9 million units. They continue to be affected strongly by the US sanctions which don't look like they will be lifted anytime soon. Xiaomi came at third place, shipping 46.5 million units and a 42% growth YoY.
At 4th place, Apple shipped 41.6 million units in the quarter which calculates to a decline of 10.6% YoY. This can be explained by the delay of the launch of the iPhone 12 series, which usually contributes to the third quarter. Vivo came in at 5th place, growing 4.2% YoY and shipping 31.5 million units.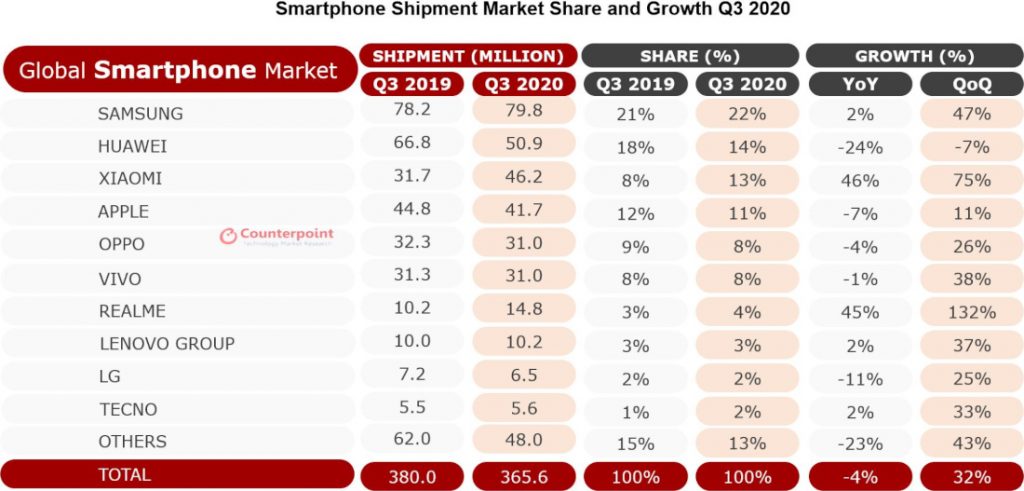 Counterpoint Research also posted their worldwide smartphone shipment report, which showed OPPO and Vivo tied at 5th place, with 31.0 million shipments. Realme showed the highest growth of 132% QoQ, with 10.2 million units shipped, and they were followed by Lenovo Group, LG and Tecno.