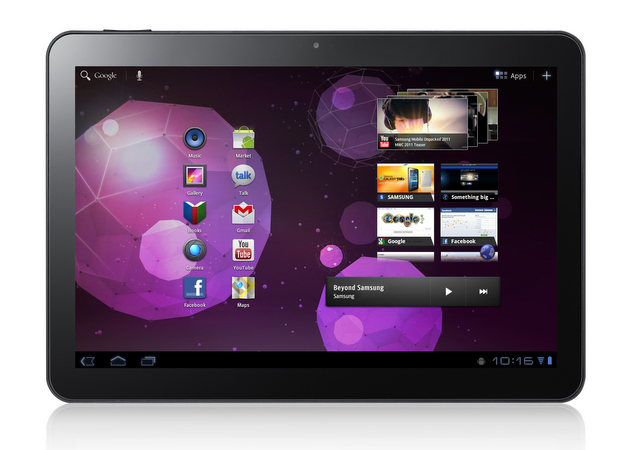 It seems that the launch of the Apple iPad 2 has not just amazed users but also manufacturers. Samsung feels that their new flagship tablet, the Galaxy Tab 10.1 is inadequate to take on the iPad 2.
The concern came from the VP of Samsung Mobile, Lee Don Joo who said that he fears the thin waistline and pricing of the iPad 2 might affect the sales of their Galaxy Tab 10.1.
He also said that the pricing might cause Samsung to revise their pricing scheme as well. The Galaxy Tab 10.1 was initially planned to be priced above the original 7″ Galaxy Tab.
The newly introduced iPad 2 is nearly as thing as Samsung's Galaxy S II which is one of the thinnest smartphones. The iPad 2 is just 8.8mm thick while the Galaxy S II is 8.49mm and the Galaxy Tab 10.1 is 10.9mm thick.
Samsung is also expected to announce their new 8.9 " Tablet on March 22nd, at the CTIA expo in USA.