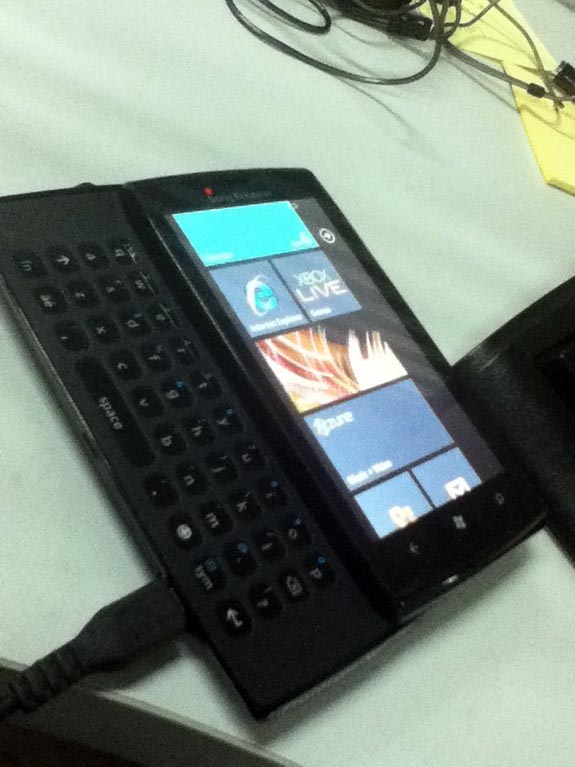 Last October we brought to you news that Sony Ericsson might be bringing out Windows Phone 7 devices in 2011. The rumours might be true because the above picture shows a Sony Ericsson device running on the Windows Phone 7 OS.
The phone is a side slide out QWERTY device with the Windows Phone 7 buttons. There is no XPERIA branding on the device but the design seems to indicate so. From the picture the only features we can make out are:
3.5mm Audio Jack
microUSB Port
4 Row QWERTY Keyboard
3.5″ or Larger Touchscreen
We are not quite sure if the picture is real or just a fake. But the odds are in favour of Windows Phone 7. Although even if it is a real device, we are not sure if it will be released.