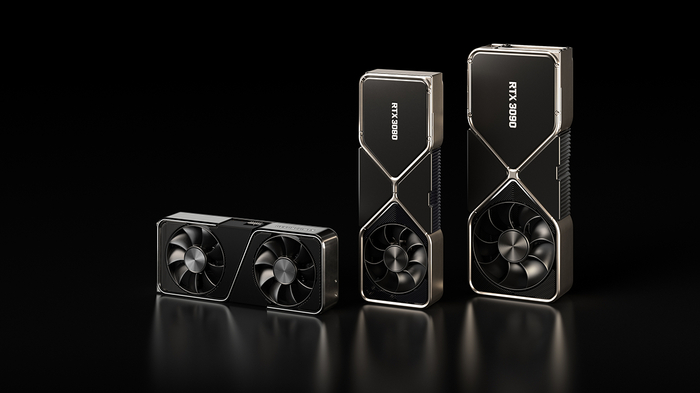 NVIDIA has finally the wraps off their next generation GeForce RTX graphics cards and the performance leap is quite significant. The new RTX 30 series GPUs are based on NVIDIA's new Ampere architecture, enabling up to 2x the performance and 1.9x the power efficiency when compared to the previous Turing-based generation GPUs.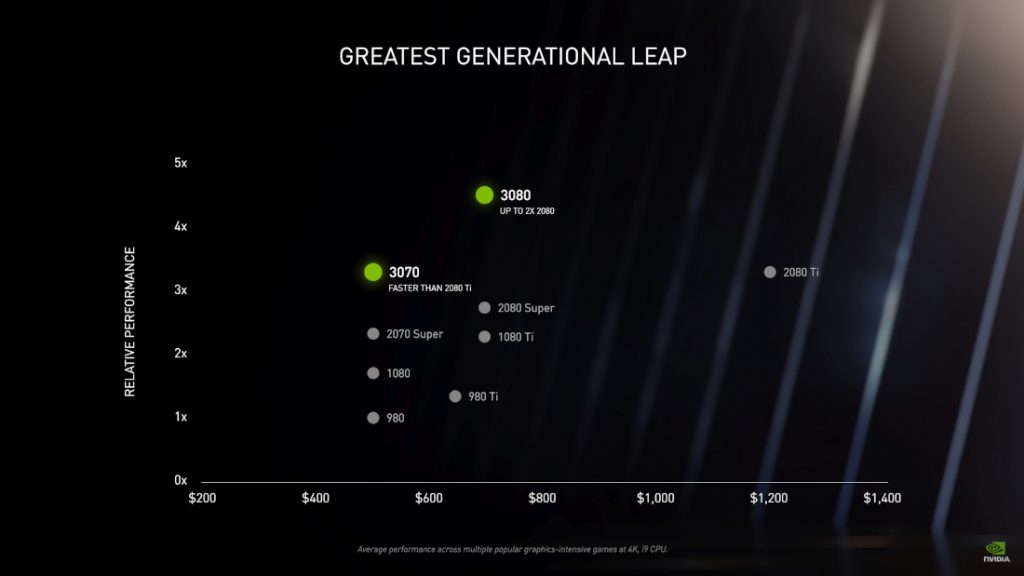 With the Ampere Architecture, NVIDIA has made a number of improvements over their older Turing architecture. These include new streaming multiprocessors that offer 30 Shader-TFLOPS of processing power, 2nd generation RT Cores that offer 58 RT-TFLOPS of processing power, 3rd generation Tensor Cores that offer 238 Tensor-TFLOPS of processing power.
NVIDIA has engineered faster memory for the RTX 30 series cards, called GDDR6X that can provide data speeds of nearly 1TB/s system memory bandwidth for graphics card applications. This is complimented with NVIDIA's RTX IO, which is their technology for rapid GPU-based loading and game asset decompression.
NVIDIA also showcased three complimentary software during their launch event including NVIDIA Reflex that can reduce system latency by up to 50 percent, NVIDIA Broadcast that provides a quick and easy way to stream, and NVIDIA Omniverse Machinima that enables the creation of cinematic sequences using game assets. Some of the other features with the 30-series cards include HDMI 2.1 and support for AV1 Decode.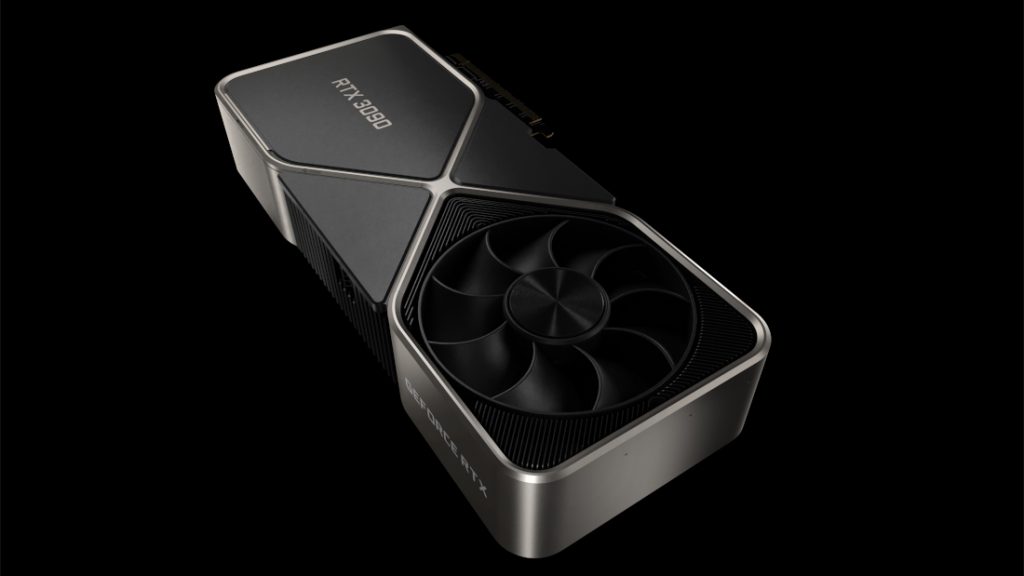 At yesterday's event, NVIDIA announced 3 new GPUs – the GeForce RTX 3080, RTX 3070 and the RTX 3090 Founders Edition, all of which will be built on 8N NVIDIA custom process from Samsung. At the top of the stack, the GeForce RTX 3090 will feature a massive 24GB of GDDR6X memory, will perform up to 50% faster than the current gen TITAN RTX card and will be priced at $1499 (Approx. Rs. 1,09,404).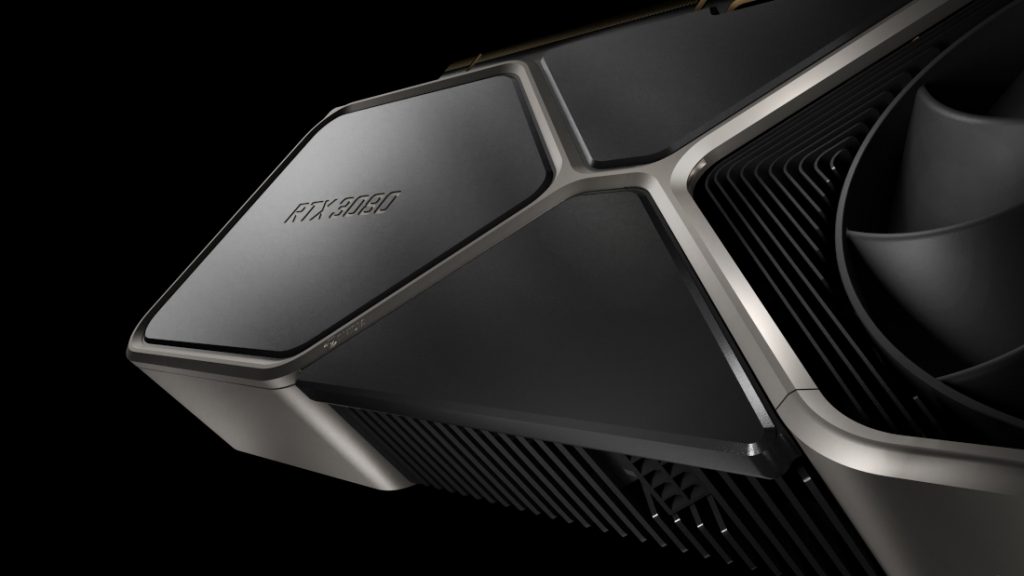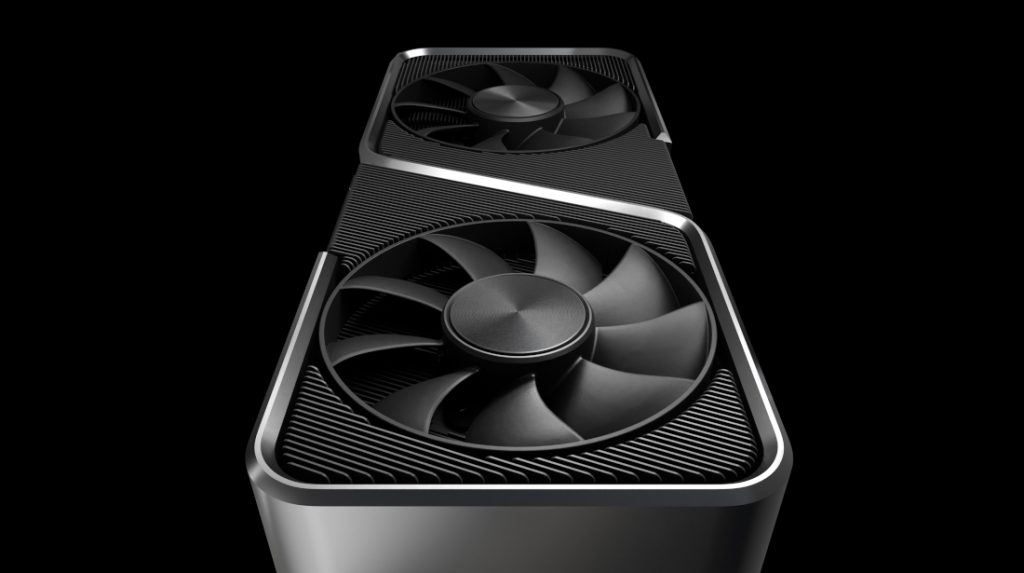 The GeForce RTX 3080 will feature 10GB of GDDR6X memory, offer 2x faster performance compared to the RTX 2080 and will come at a price of $699 (Approx. Rs. 51,016). The most interesting card out of the bunch however is the RTX 3070, which NVIDIA claims will perform better than the RTX 2080Ti at a price of price of just $499 (Approx. Rs. 36,429).
The GeForce RTX 3080 will be available starting Sept. 17. The GeForce RTX 3090 will be available starting Sept. 24. The GeForce RTX 3070 will be available in October.