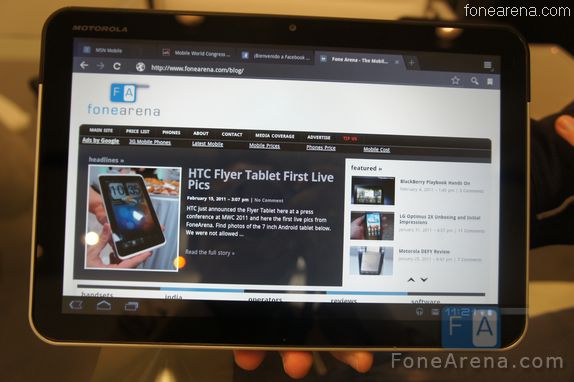 Motorola Xoom finally gets priced  with a price tag of £449.99. The electronics retailer PC World has just updated its Xoom pre-order page, which will be a welcome news for all those who have been waiting for the world's first Android Honeycomb tablet. Motorola ensured reasonable pricing of their tablet, keeping in mind about their biggest competitor, WiFi-only Apple iPad 32GB .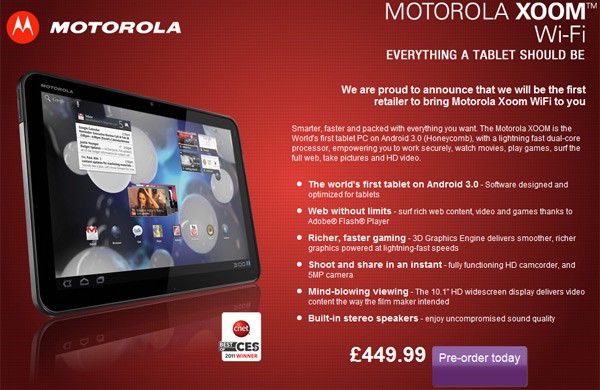 T-Mobile Germany has also revealed its Xoom pricing, for the 3G model which comes with a price tag of €699.95. The tablet will start shipping at the end of April. The Honeycomb tablet features a 10.1 inch TFT display, powered by NVIDIA Tegra 2 Dual-Core 1 Ghz processor, running on Android 3.0 Honeycomb. For the complete configuration of the tablet, checkout the Motorola Xoom specs.
UPDATE: PCWorld has removed the price and pre-order link ! Damn, hope it comes back soon . Thx Matt !